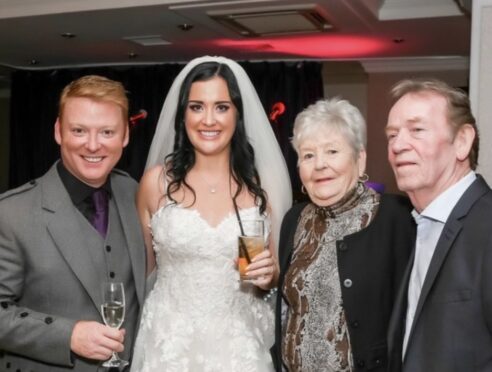 Mrs Brown's Boys star Gary Hollywood has spoken for the first time of his heartbreak over losing his father.
The actor's dad John Hollywood, 77, collapsed and died suddenly at the family home in Glasgow last Tuesday despite frantic efforts by his family and paramedics to save him.
Gary, 43, said: "We are all still in shock over what happened. It was so sudden and unexpected, none of us can quite take it in that dad is gone.
"He woke up on Wednesday saying that he wasn't feeling his usual self, and then he went out for a walk to clear his head. When he came home, he collapsed. Luckily my cousin Phil was visiting mum's and he and my brother Stephen began CPR until the paramedics arrived.
"Despite everyone's efforts, there was nothing anyone could do for my dad and we lost him. The paramedics were wonderful and they were as devastated as us at the outcome.
"Mum and dad have always been the centre of all our lives. After we lost my brother Gerard two years ago with a heart attack at only 50 years old, dad was never the same.
"It was as if a light had gone out in his eyes. He never got over losing Gerard.
"Our biggest comfort is that he will be with my brother now."
John, a former steelworker, came from a family of 18 and grew up in Glasgow's Govan.
He and wife Betty, 76, were due to celebrate their 58th wedding anniversary before tragedy struck.
Gary, who is the youngest of the couple's four sons, said: "Dad was an absolute gem who cared deeply for his family. Thankfully, we have many very happy memories to comfort us.
"At New Year we all went to Blackpool for a break and took dad to a country and western club where he was in his element.
"I'm so happy he got to meet his grandson Ollie who, at two, is just too young to understand where his papa has gone. Both of them had a very special bond. It's been terribly hard because Ollie keeps asking where dad is.
"My mum just does not know what to do with herself as she and my dad were inseparable."
The BAFTA-winning actor who has been working in radio since leaving Mrs Brown's Boys, said: "I couldn't have had a better set of parents. They supported me, encouraged me and did without so I could follow my dreams and be an actor when I was just a schoolboy.
"They supported me as I did my first acting jobs and were on set with me at Take The High Road. Dad always told me that I had it in me to do what I wanted if I worked hard.
"At the same time, they instilled in me the importance of family first and keeping my feet on the ground which has always held me in good stead during the ups and downs of working in that world.
"I know how very proud dad was of all of us, and how much he loved us. It will be a very long time before we can come to terms with losing him so suddenly."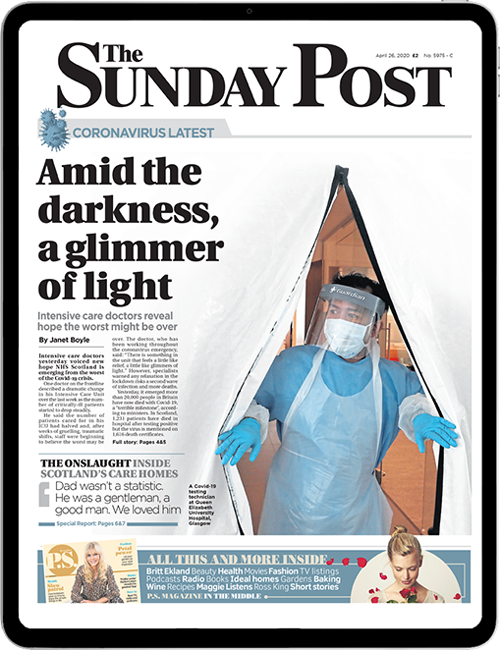 Enjoy the convenience of having The Sunday Post delivered as a digital ePaper straight to your smartphone, tablet or computer.
Subscribe for only £5.49 a month and enjoy all the benefits of the printed paper as a digital replica.
Subscribe