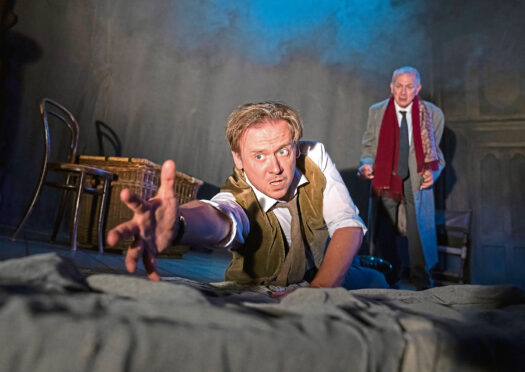 The Woman In Black has been called the most terrifying play of all time; one which leaves audiences literally screaming in their seats.
What better way, according to its star, to celebrate life?
Antony Eden is the director and lead actor of the classic production, which arrives in Glasgow tomorrow night.
"Having spent 18 months isolating from people, theatre is really a celebration of people coming together in a room, and that's why it was so badly hit by the pandemic because it was exactly what we couldn't do," said Eden.
"We've been able to appreciate it and look at it again like it's a new gift. That sounds a bit pretentious, but it's been quite emotional sometimes because you feel like the green shoots are back and we can get back together and tell stories again."
There's perhaps no one better to stage this terrifying two-hander. Eden first saw the play as a 14-year-old and, as well as being virtually dumbstruck with fear, he felt inspired.
"I went back to school, and then I wrote to Robin Herford, the director, and writer Susan Hill, and I got permission to put it on at school," added Eden.
"So I actually think I did the first amateur production of Woman In Black. It had such a big impact on me and it really is one of the main reasons why I'm in theatre.
"It's a great story, entertaining, and it plays to theatre's strengths. It encourages the audience to use their imagination."
Having since performed in the play more than 1,000 times, Eden says audience reactions are as exciting as ever.
"I've done a lot of comedy as well and the rhythms used to set up a joke are not terribly dissimilar from the rhythms you use to set up a scream," he added.
"The subject matter is quite different, but actually the sort of the sort of building of tension towards a release is quite similar.
"There's something about a live experience of horror totally different to a film. In a film you can show the creepy door or the haunted house or the marsh. You can't do that on stage; you have to engage the audience's imagination.
"Then, if it works, you've got loads of audience members, imagining their own personalised horror house.
"So what you can tap into, because you're engaging the imagination rather than being explicit, is each individual person's fear. Sounds a bit sadistic, doesn't it?"
The Woman In Black, Theatre Royal, Glasgow, Mon-Sat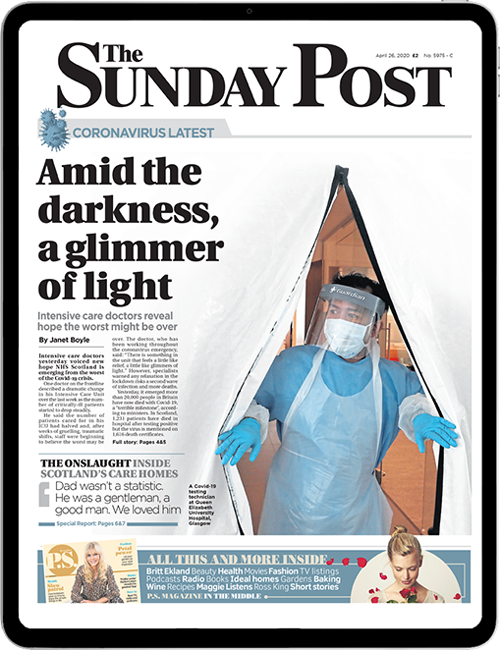 Enjoy the convenience of having The Sunday Post delivered as a digital ePaper straight to your smartphone, tablet or computer.
Subscribe for only £5.49 a month and enjoy all the benefits of the printed paper as a digital replica.
Subscribe