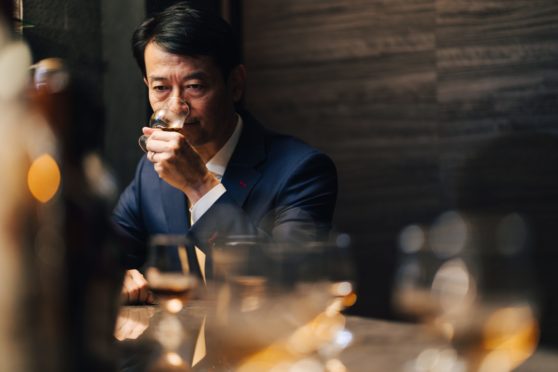 On Mount Asama near the town Karuizawa, Asian black bears and serows, a type of half-goat, half-antelope, wander amidst the volcanic rock formations and forests of cherry blossom trees.
The branches above them hide giant airborne rodents the size of pillows. In this beguiling corner of the Land Of The Rising Sun, the squirrels can fly.
Visitors will soon witness what might seem like another strange scene on the mist-clad slopes of Asama: a Scottish distillery and the Amontillado sherry casks and Rothesay-made, swan-necked copper stills of the forthcoming Komoro Distillery are not simply creating new spirits in the area but, in many ways, will resurrect old ones too.
"Karuizawa is a very famous name here in Japan," says Koji Shimaoka, founder of the new distillery. "The previous distillery here closed in 2001. Kirin (the Japanese brewery) owned one small whisky distillery at Mount Fuji and they decided not to operate another at Karuizawa because it was losing money. It was quite small so didn't have the economic scale to make a profit.
"Then, in 2010 the remaining 40 casks of Karuizawa were purchased and bottled outside Japan; that certainly made it famous around the world."
Karuizawa
The small distillery in the town opened in 1956 and became synonymous in Japan – if not further afield – with producing Scottish-style single malt. Japanese single malt whisky remained a curiosity until relatively recently. Now, however, it is regarded as among the best in the world and even, according to some sacrilegious tasters, the pinnacle of whisky production.
Bottles of the vanishing supply from the old distillery have now attained cult status; they are traded for increasingly phenomenal sums. Last year a bottle of Karuizawa Cask #5627 Zodiac Rat 1960 sold for £360,000. Shimaoka compares the hallowed fascination with Karuizawa whisky to the fetish for "ghost distilleries" in Scotland; mothballed facilities where production ceases, driving up demand for whatever dwindling number of casks remain.
He enlisted the help of Ian Chang, a Taiwanese master blender, to help resurrect whisky production in Karuizawa and satisfy the ever-increasing thirst for the famous malt. The aim, however, is not to recreate the classic Karuizawa Distillery; it is an acquired taste, even for whisky.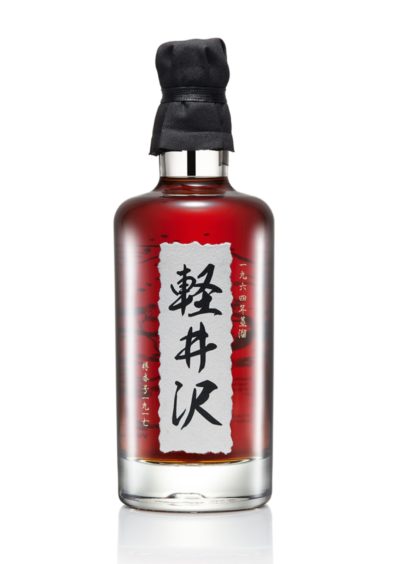 "Personally, I have found the taste from the bottles I've tried are actually quite sulphurous," explains Chang. "It's like drinking firecrackers.
"This whisky is highly praised because they used to use a lot of heavy sherry casks as part of their wood policy. That's something Shimaoka-san and I would like to continue.
"But that's not because of the Kuruizawa tradition, it's because of Dr Jim Swan's philosophy which is to use quality sherry casks."
All the knowledge poured into Komoro has fermented in Chang's mind thanks to the instruction of Dr Swan. The legendary Scottish master blender was responsible for helping export whisky production around the world; his student Chang called Dr Swan "Mr Miyagi" – in homage to the wise mentor in the Karate Kid movies – while he was "The Whisky Kid".
For 12 years Swan, revered in the whisky world as much for his expertise as his calm, courteous manner, shared expert knowledge with his protege. He died suddenly in 2017.
"I first met Dr Swan when he came to Taiwan and we worked together 16 years ago. Apparently I was Jim's longest-serving student before he unfortunately passed away," adds Chang. "In those 12 years I was very fortunate to learn not only whisky knowledge, but also about life in general as well.
"I would travel with him constantly throughout the world with our old company, Kavalan, promoting whisky. During the time spent travelling we talked a lot about life itself.
"He told me about himself and also his vision of how to create quality whisky.
"In my country we say that a teacher has the same respect as a father. I always say to people now that not only do I have a biological father but Jim was also a father to me."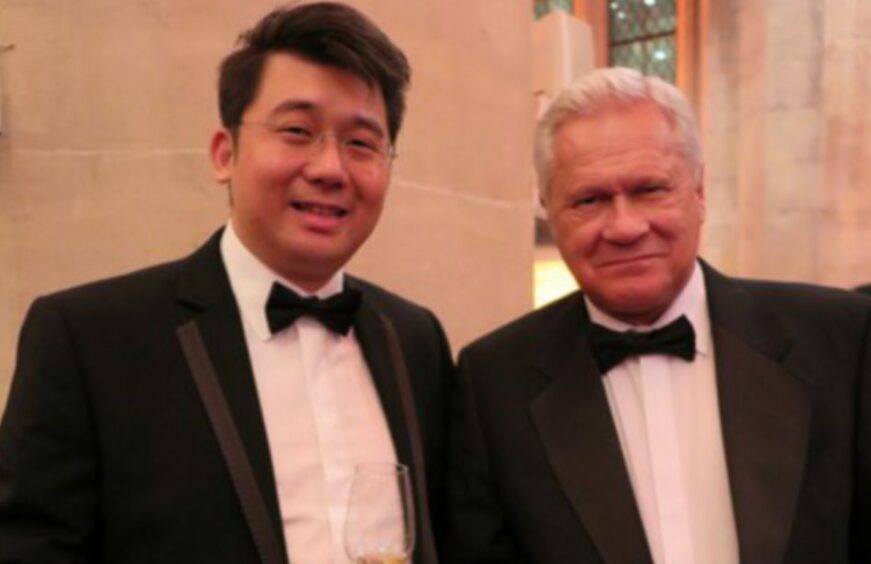 The new distillery is as much a tribute to Dr Swan as it is to the legendary Karuizawa Distillery.
"For me it's not really to do with the area; for me this is about Jim Swan's philosophy," says Chang. "I'm very much influenced by him. Shimaoka-san wants to bring back the legend of Karuizawa to the area; my job is to redefine the legend by refining the quality further.
"In terms of house style it's going to be something very fruity and clean, and in combination with the blending skills that I had learned from Jim Swan, plus a very good wood policy, we are very certain that we can create something very special."
Unique location
As distilleries go, it will certainly be unique; the spirit of Dr Swan's expertise is located in a volcanic forest patrolled by bears 900 metres above sea level and 5,000 miles from Scotland, after all.
However the climate here thrilled Chang and Shimaoka-san; the latter compared the area to Islay or the Highlands. The Japanese Royal Family escape here from the oppressive summer heat in Tokyo which also makes it a bit like Balmoral, too.
"The first thing Jim noticed in Taiwan was that it was a subtropical climate. I'm very fortunate Jim taught me how not only to make whisky in heat but also in a cold climate," says Chang, pondering the weather in Karuizawa. "Jim would call this region very Speyside-like.
"He shared with me many experiences of his past working with Scottish distilleries and what to do with weather in colder climates like Scotland."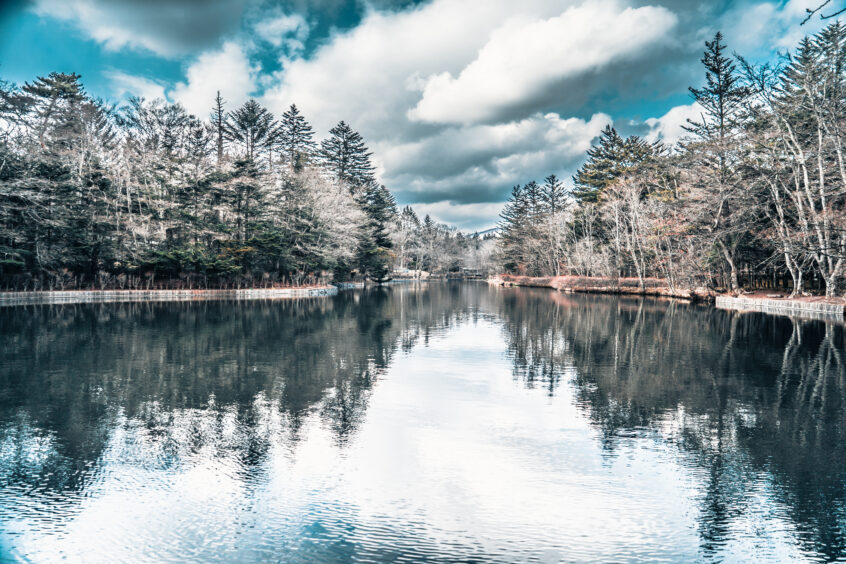 This volcanic resort – complete with skiing and hot springs – also has, helpfully, a nearby water source with which to steep barley.
"When I saw the data from the water and checked the mineral content and the trace elements they were exactly what Jim Swan described as perfect water for whisky making," adds Chang with a grin. During fermentation, the yeast needs to consume sugar to produce alcohol, but the yeast also needs nutrients. The mineral content here in Karuizawa is perfect for the yeast to consume and be very… alive.
"The yeast will produce not only alcohols but congeners: esters and aldehydes which will give our whisky its flavour.
"I was very excited, I told Shimaoka-san as soon as I saw the report that we should build our distillery here." With nearly every piece of equipment imported from Scotland – from mash tuns to pot stills – production begins next year and it's hoped the first bottles will arrive in 2027. Shimaoka dreams Karuizawa whisky's unlikely resurrection will go on to win the Gold Medal at the International Whisky Competition.
Neither he nor Chang want it to be an ersatz nod to the old distillery, however. Dr Swan, after all, would want better.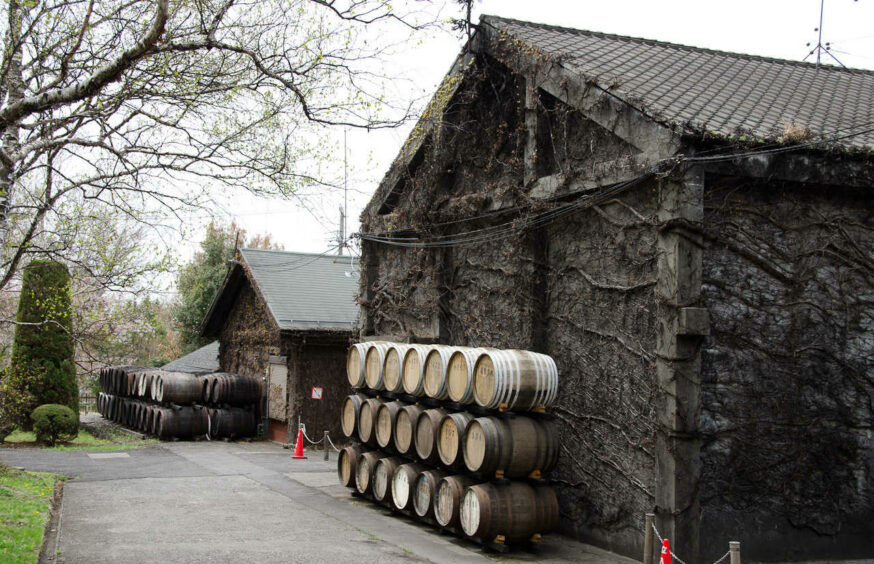 "I'm going to apply everything Jim taught me at Komoro," says Chang. "So far I only have theories rather than experience; fingers crossed. Hopefully everything Dr Swan said will be useful but I'm very confident everything he taught me will make outstanding whisky.
"Some people might think that the reason why we rebuilt and also why we came up with the idea of Komoro Distillery is to copy the old Karuizawa style, but that is not the case," adds Chang.
"As Jim Swan always said, and Shimaoka-san agrees, what's the point of making a copycat when you can create the real thing?"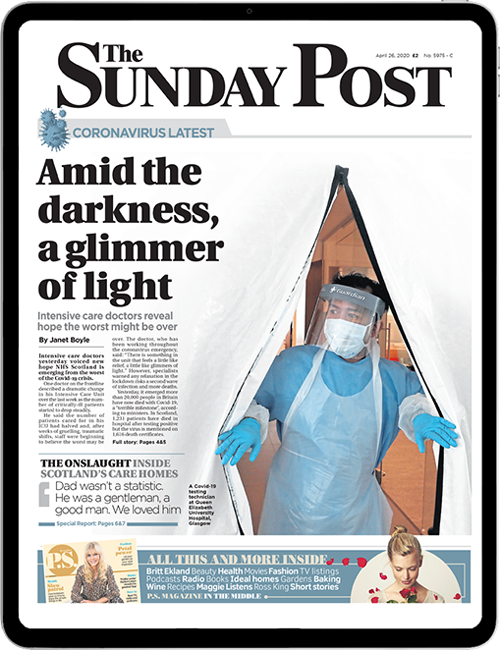 Enjoy the convenience of having The Sunday Post delivered as a digital ePaper straight to your smartphone, tablet or computer.
Subscribe for only £5.49 a month and enjoy all the benefits of the printed paper as a digital replica.
Subscribe