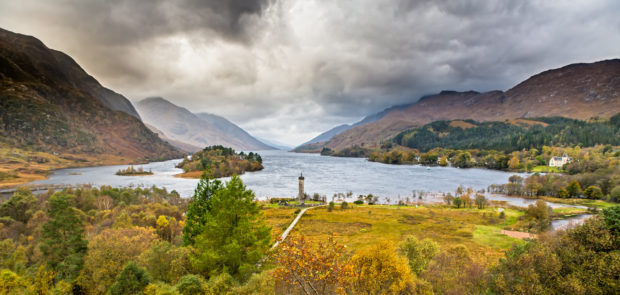 Scotland's heritage body is to highlight slavery links to some of the country's most famous buildings.
A review by the National Trust for Scotland (NTS) has discovered nearly a fifth of its buildings and monuments have connections to transatlantic slavery and colonialism.
It now plans to highlight the links to the millions of visitors who visit the properties each year. The 18 properties include Culzean Castle in Ayrshire, Pollok House in Glasgow and the Glenfinnan Monument, erected in tribute to the Jacobites who died in the 1745 uprising. The monument sits on Glenaladale estate, once owned by Alexander Macdonald who had made his fortune in Jamaica.
Last month, the NTS's executive committee approved a £380,000 two-year research and public engagement project called Facing Our Past, which will address the histories of slavery at some of its properties. It will carry out research at sites and develop exhibitions, programmes and events highlighting the links.
Dr Jennifer Melville, head of curatorial and conservation services at the NTS, said: "Curators across the world are now very aware that they must look honestly at the collections in their care, and reveal all the narratives relating to them, in an open and truthful way. It is over 10 years since our first project on slavery but we are now keen to increase this output."
Dr Melville added: "Although the curatorial team has been looking at slavery for some time, we are aware that Black Lives Matter has brought this into focus for the public and we want to meet their thirst for this honesty and truth."
A paper to the NTS's executive committee on the project said the history of slavery is "deeply connected" to many of its properties and to meet public interest there is an "increasing need" for the heritage body to understand and share the links.
Dr Melville said: "NTS cares for Scotland's culture and heritage for all peoples, across the world and for all Scots, whether they are members or not. It is our mission to reach all sections of society and address topics such as gender, class, race, LGBTI+, slavery, Empire and colonialism.
"Research has shown that audiences have a thirst for knowledge, which is based in truth and thorough research. We can bring such narratives to life through our varied and broad portfolio.
"Indeed we are in a unique position to do this across the whole country. We are very keen to address new and more diverse audiences and encourage new visitors, and repeat visits from those who already visit. Critically, as owners of estates and properties and collections that have been created, improved or funded through the suffering of others, then this needs to be acknowledged."
In June, the National Trust, which covers England, Wales and Northern Ireland, revealed that nearly a third of its 300 properties have links with slavery.
Last month archaeologist and TV presenter Neil Oliver announced his resignation as NTS president over his admiration of disgraced historian Dr David Starkey.
---
The NTS list of buildings linked to slavery includes:
Brodick Castle, Arran: Many items in the castle's art collection, and arguably the 1844 extension, were funded by Jamaican plantation profits.
Brodie Castle, Forres: The Brodie family's fortunes were greatly improved by marriage to the daughter of a plantation owner. The castle was extensively remodelled shortly afterwards.
Culzean Castle, Ayrshire: Home of slave Scipio Kennedy, who came to the castle as part of Jane Douglas's dowry in her marriage to John Kennedy. Granted his freedom at 30, he continued to live on the estate.
Geilston House and Garden, Cardross, Argyll & Bute: Was owned by Virginia tobacco merchant Thomas Donald.
Glenfinnan Monument: Sited on the Glenaladale estate, once owned by Alexander Macdonald who had made his fortune in Jamaica. The monument was funded by a descendant.
Greenbank House, near Glasgow: Built by Robert Allason who traded in tobacco and slaves.
Harmony House, Melrose: Modelled on the Jamaica plantation home where its slaver owner made his money.
House of Dun/Angus Folk Museum: NTS has included these in its list as they demonstrate how linen woven in Scotland was shipped to the Caribbean to provide clothing for slaves.
Inveresk Lodge Gardens, East Lothian: Gardens for mansion which was home of Jamaica plantation owner James Wedderburn.
Newhailes: Lord Hailes was one of the judges who heard the Joseph Knight lawsuit, which ruled slavery was not legal in Scotland.
Robert Burns Birthplace Museum, Alloway, Ayrshire: Burns accepted a position as a bookkeeper on an estate in Jamaica, but stayed in Scotland.
The Georgian House, Edinburgh: Has no direct links to slavery, but included to represent the New Town, much of which was built with the profits of slavery.
Pollok House, Glasgow: Owners were closely linked to the Atlantic slave trade.
JM Barrie's birthplace, Kirriemuir: Barrie's father's worked in the cloth weaving trade, which was linked to slavery.
Provan Hall, Glasgow: Owners included a doctor who bought it after returning from Jamaica.
The Pineapple Summerhouse, Airth, near Falkirk: Built by the Earl of Dunmore, Governor of Virginia, then the Bahamas.
Ben Lawers, Perthshire: Once belonged to the Earl of Breadalbane, a slave owner.
Balnain House, Inverness: Built by an indigo merchant, a trade which connected to slavery.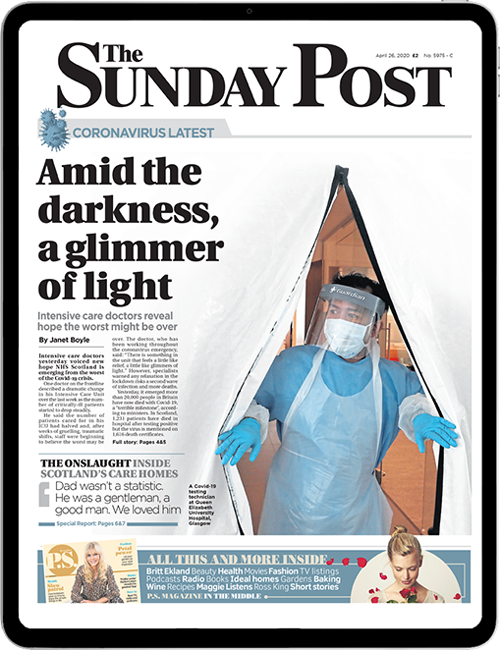 Enjoy the convenience of having The Sunday Post delivered as a digital ePaper straight to your smartphone, tablet or computer.
Subscribe for only £5.49 a month and enjoy all the benefits of the printed paper as a digital replica.
Subscribe