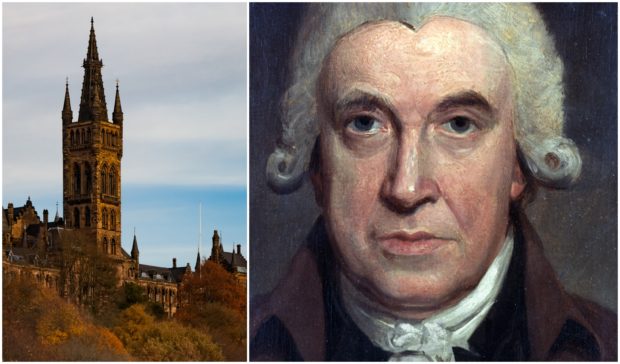 The ex-rector of Glasgow University has attacked the decision to rename its engineering school after James Watt despite evidence of his personal involvement in the slave trade.
Aamer Anwar said the decision taken last year was inexcusable and Glasgow, one of Scotland's oldest universities, should reconsider. The campaigning lawyer, a former student at the university, who stood down as rector after a three-year term in April, said: "There is a clear conflict here.
"One would not expect any institution to go ahead and name a school after someone with connections to the slave trade. There is no excuse for it.
"It was a proud moment for Glasgow University when they named a learning hub after James McCune Smith, a campaigner against slavery who, upon graduation from the university in 1837, became the first African American to receive a medical degree.
"This was supposed to symbolise the university going forward in the 21st Century. I think it's highly unacceptable, therefore, to rename the school of engineering after someone who has been exposed as being involved in the slave trade."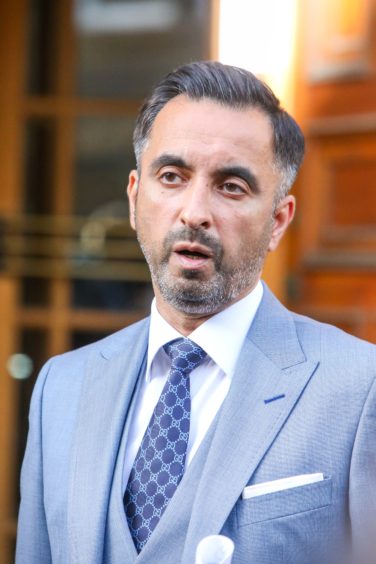 The university said the decision was made in recognition of Watt's scientific achievements and his links to the slave trade had been acknowledged.
His work developing steam power is credited as a key factor which led to industrialisation, but research by the university's own academics uncovered his involvement with slavery. A book by Dr Stephen Mullen revealed Watt and his brother were involved in trafficking slaves.
The renaming, to mark the 200th anniversary of his death, was revealed last August as the university announced a major link-up with the University of the West Indies aimed at studying the history of slavery and its impact.
In what was believed to be the first such programme of restorative justice by a British university, Glasgow pledged to raise £20 million for the centre.
It followed a report, Slavery, Abolition and the University of Glasgow, published by the institution in 2018, acknowledging gifts and bequests from those who may have benefited from the trade.
In November, announcing a major study by Dr Mullen into links between monuments, including several statues of Watt, and place names in Glasgow and slavery, city council leader Susan Aitken stated: "Watt's father was a slave trader, a colonial merchant who subsidised his son. The development of the steam engine was funded by slavery."
Sandra White MSP, whose Glasgow Kelvin constituency takes in the campus, said: "In view of the university's research into James Watt, I think this renaming is something of a faux pas. It is confusing and sends out a confused message."
Glasgow MSP and Scottish Greens co-leader Patrick Harvie said: "Even though this decision was made last year, it seems dubious when you consider the university itself was researching Watt's links with slavery."
By 1791, Watt was refusing to deal with some slave owners and wrote of his wishes that slavery be abolished.
Glasgow University said: "James Watt is recognised for his technological and scientific achievements and it is these that the university celebrates. Our website is clear on both the links that James Watt and his family had with slavery – as so many others did in the 18th Century – and the move that he made to question and condemn that appalling institution."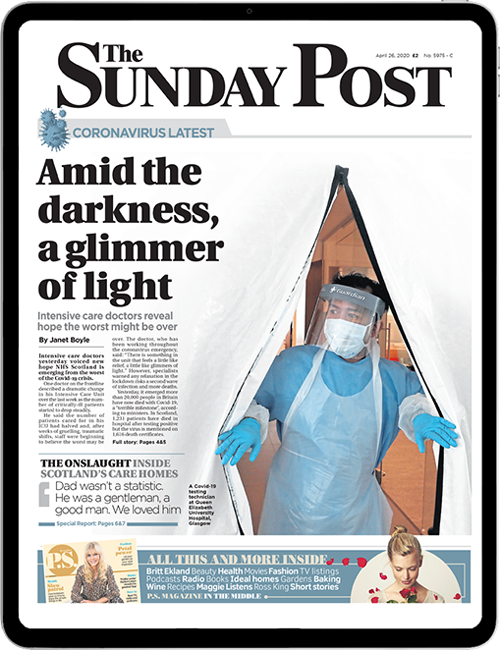 Enjoy the convenience of having The Sunday Post delivered as a digital ePaper straight to your smartphone, tablet or computer.
Subscribe for only £5.49 a month and enjoy all the benefits of the printed paper as a digital replica.
Subscribe