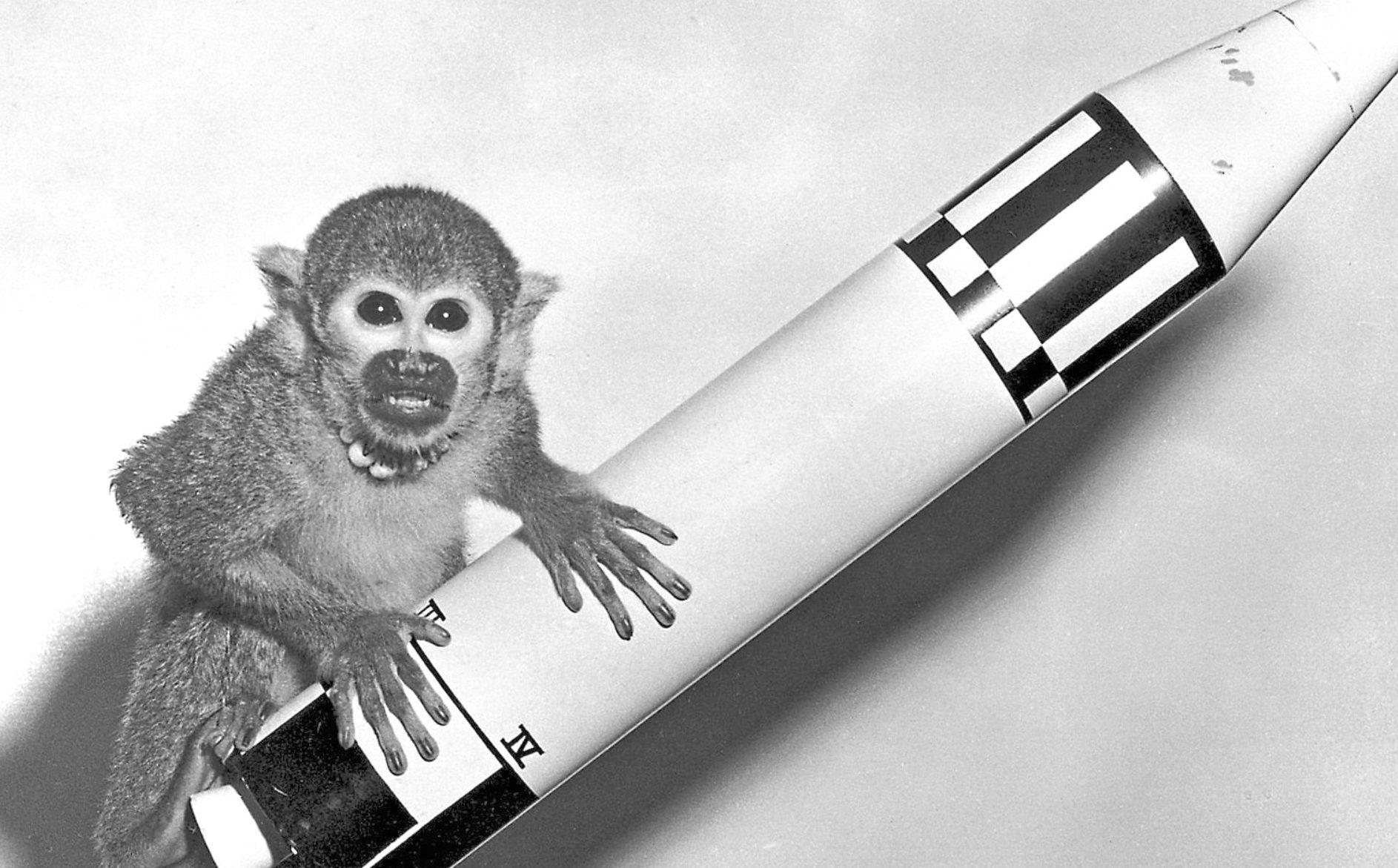 SHE was the first monkey to be sent into space and get home alive – and almost 60 years later humans remember her fondly.
Miss Baker would go on to live a remarkably long, happy life, despite a long list of space monkeys before her either perishing during their journeys or on their way home.
Miss Baker was just one of 26 squirrel monkeys, originally from Peru but purchased at a Miami pet shop, and later transported to the Naval Aviation Medical School at Pensacola, Florida.
Both the Soviets and the USA had sent monkeys into space, with disastrous consequences, and animal rights campaigners were already in a rage. Because of this, there was huge pressure to make sure the next monkeys sent into the heavens would stand a great chance of getting back to our planet in one piece.
Of the 26 squirrel monkeys, 15 were happily able to tolerate periods up to 24 hours with electrodes all over their bodies and non-stop monitoring.
But it was the tiny Miss Baker who really stood out, according to the boffins, "because of her intelligence and loving, docile manner".
As she seemed to love being handled with tender care by those testing her, she earned the nickname TLC.
She was accompanied by a rhesus monkey, Miss Able, who would die four days after the pair got back to Earth. It was on May 28, 1959, at 2.39am, that a Jupiter rocket was sent to an altitude of 300 miles, carrying the pair.
It travelled 1,500 miles from the Cape Canaveral pad to the Atlantic Ocean near Puerto Rico, where their capsule was recovered by the crew of USS Kiowa.
Along with the monkeys, there was quite a variety of other things on the flight, such as mustard and corn seeds, onions, the deadly E. coli, human blood, sea urchin eggs and so on.
Because of their success, Miss Baker and Miss Able were featured on the cover of Life magazine in June 1959.
Three years after her remarkable journey, Miss Baker's caretakers at Pensacola were there to enjoy her wedding to Big George.
The newlyweds lived there until 1971, when Miss Baker moved to the US Space and Rocket Center, Huntsville, Alabama.
Guests by the thousand were entertained by the famous little monkey, and they say almost 150 letters arrived each day from schoolkids.
At her 20th birthday in 1977 she had countless photos taken, and enjoyed some of her favourite cottage cheese.
After Big George passed away, she married Norman.
Yes, only in America.
She died of liver failure in 1984, and many admirers left bananas on her grave.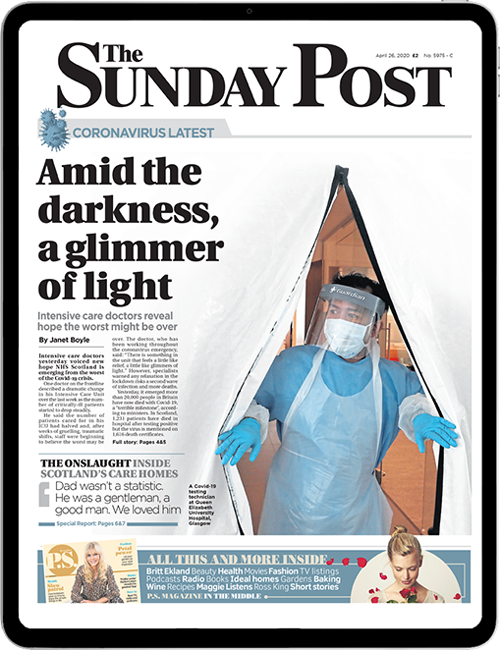 Enjoy the convenience of having The Sunday Post delivered as a digital ePaper straight to your smartphone, tablet or computer.
Subscribe for only £5.49 a month and enjoy all the benefits of the printed paper as a digital replica.
Subscribe