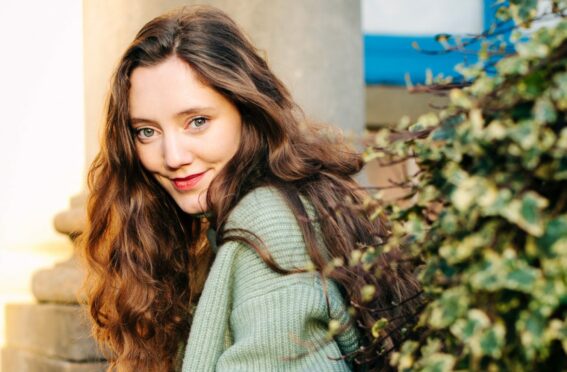 Between Cuba Gooding exhorting Tom Cruise to show him the money in 1996 classic Jerry Maguire one cynical agent points out "it's not show friends, it's show business."
For Mirren Mack, however, the rough edges of a notoriously cut-throat industry have been smoothed thanks to some big-hearted pals. Mack is about to appear in one-off BBC comedy Ladybaby on BBC3 and BBC Scotland, and last year she caught the attention of viewers, critics and casting agents as troubled teen Kaya in hit drama The Nest alongside Martin Compston.
Her performance in the latter was singled out by Line Of Duty star Compston who called her a "wee superstar"; it was praise which left Stirling-born Mack stunned.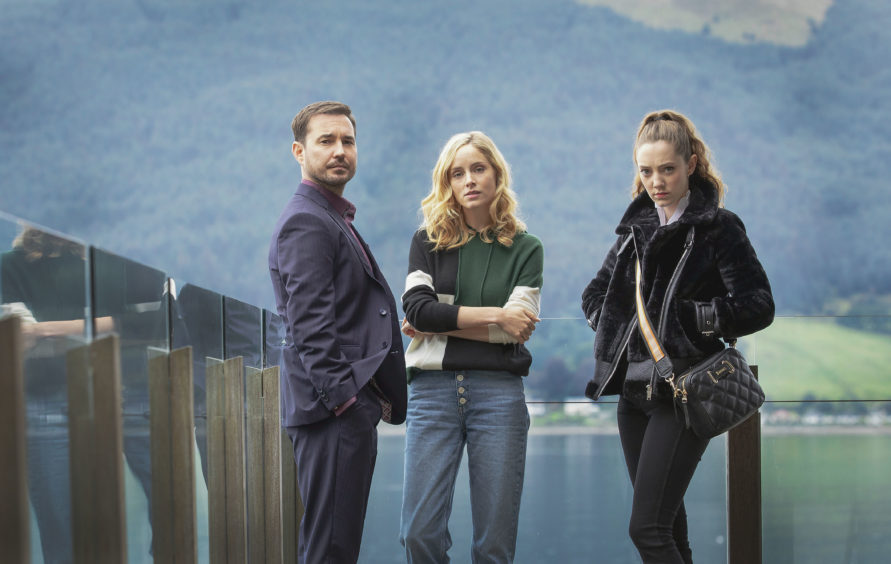 "He was so supportive and took me under his wing," says Mack. "I can't tell you how much I appreciated hearing him speak in such a kind way about me. Wow!
"He's someone I will forever think the world of. He's just such a humble person, as well as being a brilliant actor.
"I loved being in scenes with him because he was just so exciting to act with. It was exciting to be working with him but also to be around him, just as a human being.
"You hear all these stories of movie stars who maybe aren't very nice, and all of that was totally ripped away by working with Martin."
Ladybaby
In Ladybaby, Mack stars opposite Amy Manson who, like Compston, has become a mentor figure.
"We only had a few days together, but she is someone I feel like I could definitely turn to," Mack adds. "I'm so grateful for meeting her and I already appreciate having this human in my life. With Amy I'm excited to see what the rest of our lives are like. I hope they intertwine with each other."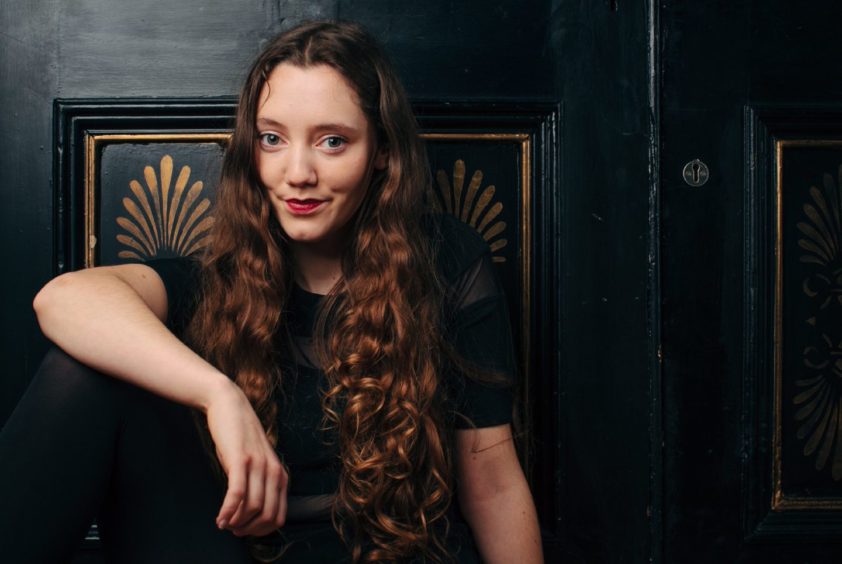 That depends on whether Ladybaby is picked up for a series. Mack plays strait-laced Kate, who reconnects with Manson's 30-something mother who gave her up for adoption 21 years ago.
Her go-getting character, Mack says, is faced with the "messy explosion" of her trainwreck mum.
The reaction to her performance in The Nest was an explosion of sorts too; the 23-year-old was elated by its success but its release, just as the first lockdown began last year, left Mack kicking her heels in isolation.
"I so loved working on The Nest, and I felt very hungry to just keep going, I just wanted to play and act and do 1,000 things," she explains. "There was such exciting energy behind The Nest being on TV, I felt, 'I'm ready to go. Now I'm ready to run'.
"And everything sort of halted. It was difficult, I imagine for everyone it was difficult. But I believe in sort of what's for you won't go by you.
"The tricky thing is if you go to Tesco or something and someone sees you and ask, 'What are you doing next? Because I had to reply, 'Oh, nothing…'"
Relishing a challenge
With Ladybaby and a role opposite Gillian Anderson in Netflix comedy Sex Education the global pandemic hasn't slowed down Mack too much, thankfully.
Last week her participation in a forthcoming prequel to the hit fantasy adventure The Witcher, also for Netflix, was confirmed. At the moment she can't talk about the series and isn't even sure about what role she'll be playing.
It's a challenge she's relishing. Her mentors may have demonstrated a benevolent side to the industry but Mack retains the same drive which saw her travel as a teen on the night bus from Scotland in order to make early-morning auditions in London with only a brief stop in a Starbucks bathroom to get changed. She still retains a steel-eyed determination.
"I think I'm quite a competitive person," she laughs. "If I'm in the gym, which is admittedly quite rare, I can get competitive. For example, I was on the treadmill next to somebody recently and they were going much faster than me. Immediately I thought I've just got to keep up with them.
"And so having that competition through life would be quite good for me because it would motivate me to be better. Maybe a nemesis is what I need?"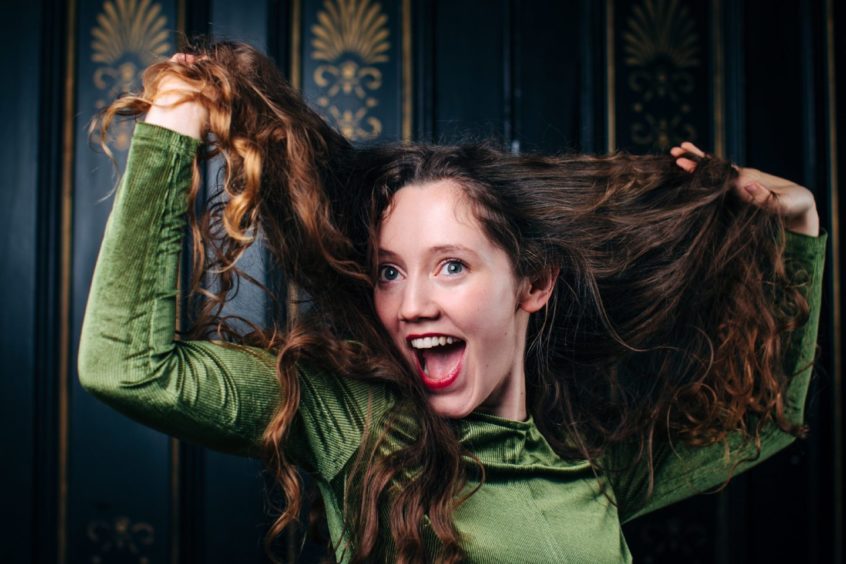 Mack would struggle to make enemies, it seems. She is disarmingly open when she speaks, often stopping a line of thought as she says it out loud. Her competitive streak is, she realises, a bit silly.
"My friend recently said to me something that makes so much sense," recalls Mack. "She said being competitive and wanting to win all the time means someone has to lose. She's right, that sounds horrible. So I'm OK with losing.
"I'm competitive but I don't think I want to be the best. It's just more that I want to do the best that I can do. Maybe I'm competitive with myself which is a better way to be, hopefully."
---
Ladybaby, iPlayer from Tuesday and BBC Scotland, Friday, 10.30pm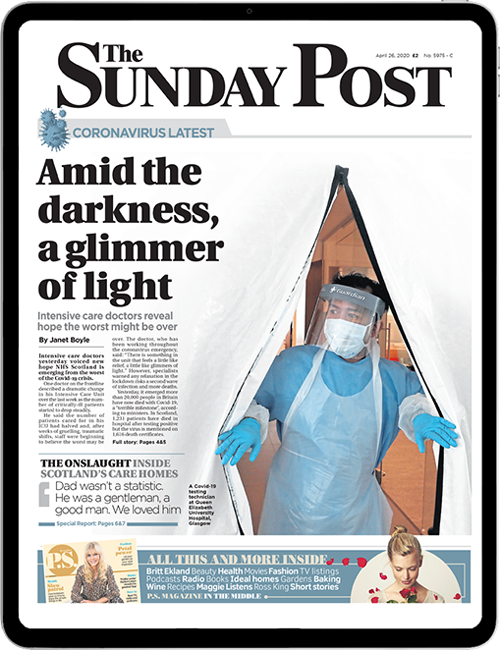 Enjoy the convenience of having The Sunday Post delivered as a digital ePaper straight to your smartphone, tablet or computer.
Subscribe for only £5.49 a month and enjoy all the benefits of the printed paper as a digital replica.
Subscribe