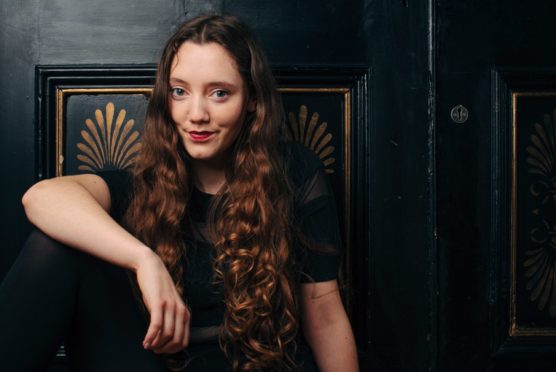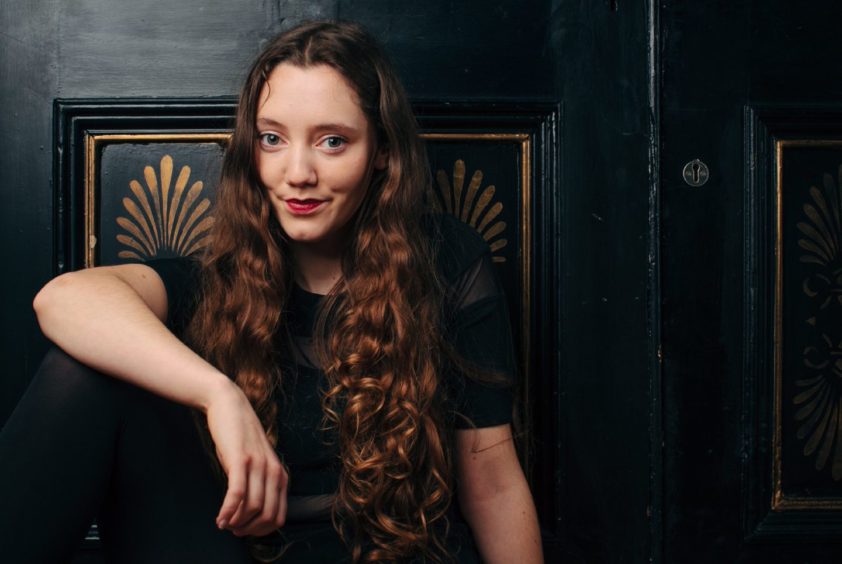 After an unforgettable 2020 for rising star Mirren Mack, her birthday on Tuesday promises to be an equally memorable occasion.
Mirren, who wowed critics and audiences alike in hit BBC mini-series The Nest earlier this year, is nominated for the best actress award at the Scottish Baftas on her 23rd birthday. She'll finish filming her debut movie in London tomorrow, before rushing home to Stirling to share her birthday celebrations with her parents and younger sister, Molly.
Mirren, who played troubled teen Kaya in The Nest, is up against Glenda Jackson for Elizabeth Is Missing and Lois Chimimba for Group at the awards, which will be hosted by Edith Bowman and take place online due to coronavirus restrictions.
"I couldn't believe it when I heard the news about the nomination," smiled Mirren, who also appeared in the latest series of Netflix's Sex Education.
"I had just woken up and when I looked at my phone I was really taken aback. To even be spoken of in the same sentence as Glenda and Lois, established actresses I've loved watching on screen, means everything to me. I'm over the moon with the nomination alone.
"I'll be back in Stirling just in time for it. I want to be with my family for this moment, because I don't know if it will ever happen again. I want to be with the people who care about me and who I care about the most, and to share it with them. And also because I know they'll get me birthday cake!"
At Mirren's primary school graduation, she and her fellow classmates had to dress up as what they wanted to be when they grew up. She wore a dress and held a makeshift Bafta trophy and declared that she wanted to be not just an actress, but an award-winning actress. She might be about to fulfil that ambition.
"I wore a black and white tartan dress and held my Bafta, which I think was a little plastic father's day award I'd bought for my dad," Mirren laughed. "I'm sure my 11-year-old self would be very happy. I also promised myself when I was that age that I would learn to drive when I turned 17 and I still haven't, so I let myself down there, but I can tell myself I'm doing my very best on the other thing."
The Nest, which also starred Martin Compston, Sophie Rundle, Shirley Henderson and James Harkness, was a dark drama about a well-off couple desperate to have a baby. They meet Kaya, a teenager emerging from the care system, and each side is soon using the other for their own gains.
Mirren successfully auditioned for the part while still a student at Guildhall School of Music & Drama in London, and was entranced by the role of Kaya.
"She was a real whirlwind of a character – she could be totally unpredictable. What I loved about her, no matter how questionable some of the things she did was, you could still find the human in her. She was vulnerable and just trying to survive. Even though we didn't agree on how she treated people or some of the things she did, I could understand why she would do the things, and I had to embody that."
Having the opportunity to appear in scenes opposite acting heavyweights like Shirley Henderson, or Gillian Anderson in Sex Education, was a formative learning experience for Mirren.
"I was so lucky that these people who I looked up to and admired were so really down to earth and brilliant human beings. I've watched them on TV and thought how incredible they were, but they were both so genuine and made me feel at ease. It's so nice to know that even with the greatness they've reached, they are still the same people they were when they were my age or younger."
It was from a young age that Mirren took her first steps to becoming an actor. Her parents, Billy and Callan, are both actors and met while working on a production together. Her dad continues to act while Callan has moved into the educational side of the profession.
"My mum did drama teaching at Monument Dance Centre in Stirling, and me and my sister, who is three years younger than me, went to all of her classes. It was a chance to play and make others laugh as much as we could, we were a real double act. When we did improvisation together we would be so rude, trying to make everyone else gasp.
"Then I heard about people going to Knightswood School in Glasgow, The Dance School of Scotland, and I was lucky enough to get in there for two years. I also did a couple of shows in Stirling and then Glasgow.
"When I was young, my dad was convinced I was going to be an Olympic swimmer, because I did that for a little while, or a chemist. He said to do something that would make money, because there was no guarantees in acting. But I was rubbish at chemistry. Acting has always been what I loved."
Mirren then moved on to Guildhall, a move made possible thanks to grants she received along the way. "I was lucky not only to get into the school but also to have the kindness and generosity of charities and scholarships who took a leap of faith in me. The number one thing on my bucket list is to one day repay all the charities who have helped me."
Having spent so much time away from home over the past few years, Mirren is looking forward to spending Christmas at home with her mum, dad and sister.
"Usually, we would spend Christmas Day with one set of grandparents and then go to my gran's for New Year, and then swap around the following year, but since we can't do that this year it will just be the four of us for the first time.
"We've just had a loft conversion, so now Molly and I have our own rooms after a lifetime of sharing. It's been nice to spend time with my sister again after being apart for so long. I don't know what Christmas will look like this year, but it will still be magic, I'm sure."
And if she happens to win the best actress award on Tuesday evening, does she have a speech prepared? "I'm really bad for babbling and getting emotional and not making any sense, so good luck to everyone who has to listen to that if I do win," Mirren laughed. "I'll end up thanking the neighbours and everybody I can think of!"
---
Coming home for lockdown
Mirren was preparing to star in Philip Ridley's The Beast Of Blue Yonder play in London when the initial lockdown in March brought proceedings to an abrupt halt.
"It was gutting because it was such an exciting piece, but people's health is the most important thing," Mirren said.
Ridley then wrote new monologues for each of the characters, which were performed online, with Mirren doing hers from her parents' home after she dashed back to Stirling before lockdown began.
Then The Nest introduced Mirren to a primetime audience as a breakout star. "The silver lining for me from what happened was I got to watch it with my family, to be all together and with me saying, 'oh my God, I'm on the telly'!"
The phone started ringing after Mirren's star turn as Kaya.
"I had some chats with people but no one knows how long it will take to get back to doing things again. It's such a weird time."
She was also a model for an episode of Sky Art's Portrait Artist of The Year series.
"You have to sit there for four or five hours and I was worried because I have the worst habit – all through school I would just fall asleep, I don't know what it is. But I was so stimulated by all the artists and creative people around me, so I was fine."
---
The Bafta Scotland Awards will be live streamed from 7pm on Tuesday on BAFTA's Facebook and YouTube channels, and a highlights show will follow on BBC Scotland at 10pm.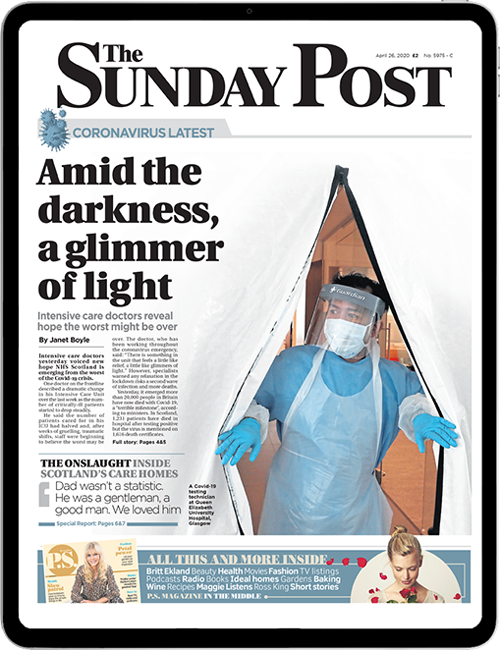 Enjoy the convenience of having The Sunday Post delivered as a digital ePaper straight to your smartphone, tablet or computer.
Subscribe for only £5.49 a month and enjoy all the benefits of the printed paper as a digital replica.
Subscribe