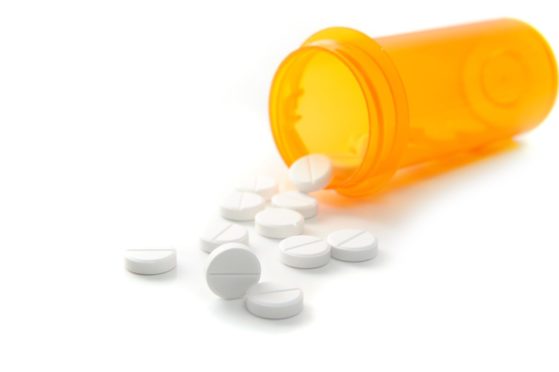 An electronic therapy to break addiction could help ease Scotland's drugs crisis and has been too quickly dismissed by ministers, according to campaigners.
Invented by Meg Patterson, a Scots surgeon, Neuro Electric Therapy (NET) has helped countless addicts through withdrawal and has a range of celebrity endorsements from Keith Richards to Boy George.
But Scotland's new drugs minster Angela Constance, who has been tasked with reducing the country's drugs death toll, the worst in Europe, last week cited research suggesting the therapy was "no more effective than a placebo".
Her stance has infuriated campaigners who believe the research has been misrepresented and say ministers have given up on a therapy that could make a difference in breaking the devastating cycle of addiction and death.
Ms Constance and the government's drugs taskforce are also accused of refusing to watch a documentary, narrated by Ewan McGregor, which details how treatment has helped addicts recover without taking substitute drugs such as methadone.
Lorne Patterson, the son of the Scottish doctor who invented NET 50 years ago, accused Ms Constance of dismissing the treatment without understanding the research and showing no interest in watching the film which would help her see the potential in her fight to turn around Scotland's drugs crisis.
He said: "It's deeply frustrating that while Scotland suffers the worst drugs deaths in Europe, the minister refuses to look at the filmed evidence we have, but has managed to give MSPs misleading information on a very significant study. I was there. I was part of it. The results proved NET was comparable or better than methods using medication to detox. Instead of focusing solely on drug treatments which have left thousands on methadone for years on end, shouldn't the government take the time to properly explore and consider the alternatives?"
Half of Scotland's 1,264 recorded drug deaths last year had methadone in their system and 8,000 Scots have taken methadone for five years, some even for decades, at a cost of around £62 million a year.
Mr Patterson said the 1992 study Ms Constance referred to in a letter to MSPs was reviewed by Catriona Matheson, now head of Scotland's drug task force, who is responsible for guiding the country's drug treatment programmes, earlier in her career. She and a colleague described NET as "no more effective at reducing withdrawal and craving in opiate detoxification" compared to placebo.
But Mr Patterson insists two groups given NET, painless micro doses of electric current which stimulates brain responses to withdrawal symptoms of opioid addiction, achieved comfortable detox. Completion rate was 88%, comparable to methadone or lofexidine drugs.
In the US, work is under way to have NET evaluated by the country's medical regulator, the Food and Drugs Administration (FDA).
Mr Patterson said: "Mum would've been delighted to see NET used widely in Scotland, so the minister's comments are deeply frustrating. FDA approval will open NET up to the rest of the world."
I could easily have been Jamie and Jamie could easily have been me: MSP Miles Briggs on the childhood friend lost in Scotland's drugs maelstrom
Eric Clapton, Keith Richards, Pete Townshend, and Boy George all used NET to kick their habits.
Drug addiction expert Neil McKeganey, of Glasgow University, has been a long-standing critic of Scotland's methadone programmes: "It's deeply regrettable Angela Constance and her advisors completely shut their minds down to the possibilities of NET because I've seen for myself the effect this treatment has had helping addicts become drug-free."
We can reveal plans for the first UK clinic to offer the treatment are under way in Scotland, with a 34-bed private residential unit to open by the end of summer and politicians have urged ministers to properly consider and research the therapy.
MSP Neil Findlay said: "The same folk and the same organisations have presided over the worst drug death figures in Europe, and that must end now. We shouldn't continue funding treatments and organisations that are proven not to work, and start looking for new solutions and people who can make a difference."
First Minister Nicola Sturgeon has promised to personally take charge of a renewed campaign to end the "disgrace" of Scotland's drugs crisis, promising more funding and greater urgency.
However, campaigner Anne Marie Ward of Faces and Voices of Recovery said: "We're delighted £20m is being earmarked for rehabilitation, but the government continues to listen to the same people whose policies led to the appalling drug deaths figures.
"Nothing will change unless new people with new strategies focus on recovery."
The Scottish Government said: "The suggestion that we have rejected looking at Neuro Electric Therapy and other types of treatment for problem substance use is false and misleading. As we have made clear, we are open to looking at any approaches that have a strong evidence base that may be able to help save lives. Advice previously received on NET highlighted a lack of evidence, but if that has changed then we are open to looking at it again."
---
Filmmaker: I just want to help end drug tragedy
Actor Ewan McGregor narrates the documentary detailing the treatment snubbed by drugs minister Angela Constance.
Made by Bafta-winning director Norman Stone, The Final Fix follows hardened drug users in America as they try to quit drugs using NET.
Stone said: "I'd no influence over who was taking part, or the outcome. This was a no-holds-barred look at how NET could be used to break the destructive cycle we've fallen into of creating generations of addicts with the NHS as their supplier.
"Just one man didn't break free from drugs. Despite him responding positively to NET within a couple of days, the pull of opioids was too much after being addicted for so many years.
"Tragically, he died. It showed the system wasn't perfect. Some may struggle with the enormity of changing their lives. But the success of the others, who remain drug-free, shows the possibilities of NET."
Mr Stone said he had first heard of the treatment in 1979 and, on visiting Meg Patterson at her home, met an unrecognisable Eric Clapton who was sleeping on her couch while undergoing treatment. He said: "I have absolutely no interest in this other than wanting to find a way to help Scotland end the tragedy of thousands of needless deaths each year, because I've seen what this treatment can do."
But he said his efforts to have the Scottish Government watch the film – which has won 10 awards – have come to nothing. He said: "I've tried on three occasions to have the Scottish Government watch The Final Fix so they can see the incredible potential this treatment has. But despite Scotland's catastrophic drug death figures, they cancelled each time."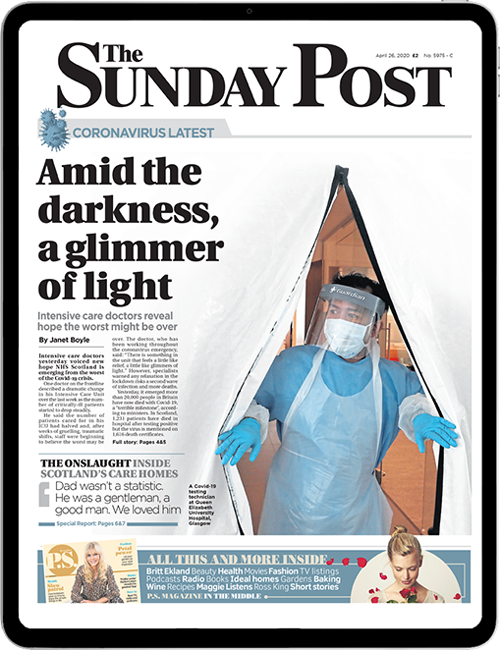 Enjoy the convenience of having The Sunday Post delivered as a digital ePaper straight to your smartphone, tablet or computer.
Subscribe for only £5.49 a month and enjoy all the benefits of the printed paper as a digital replica.
Subscribe