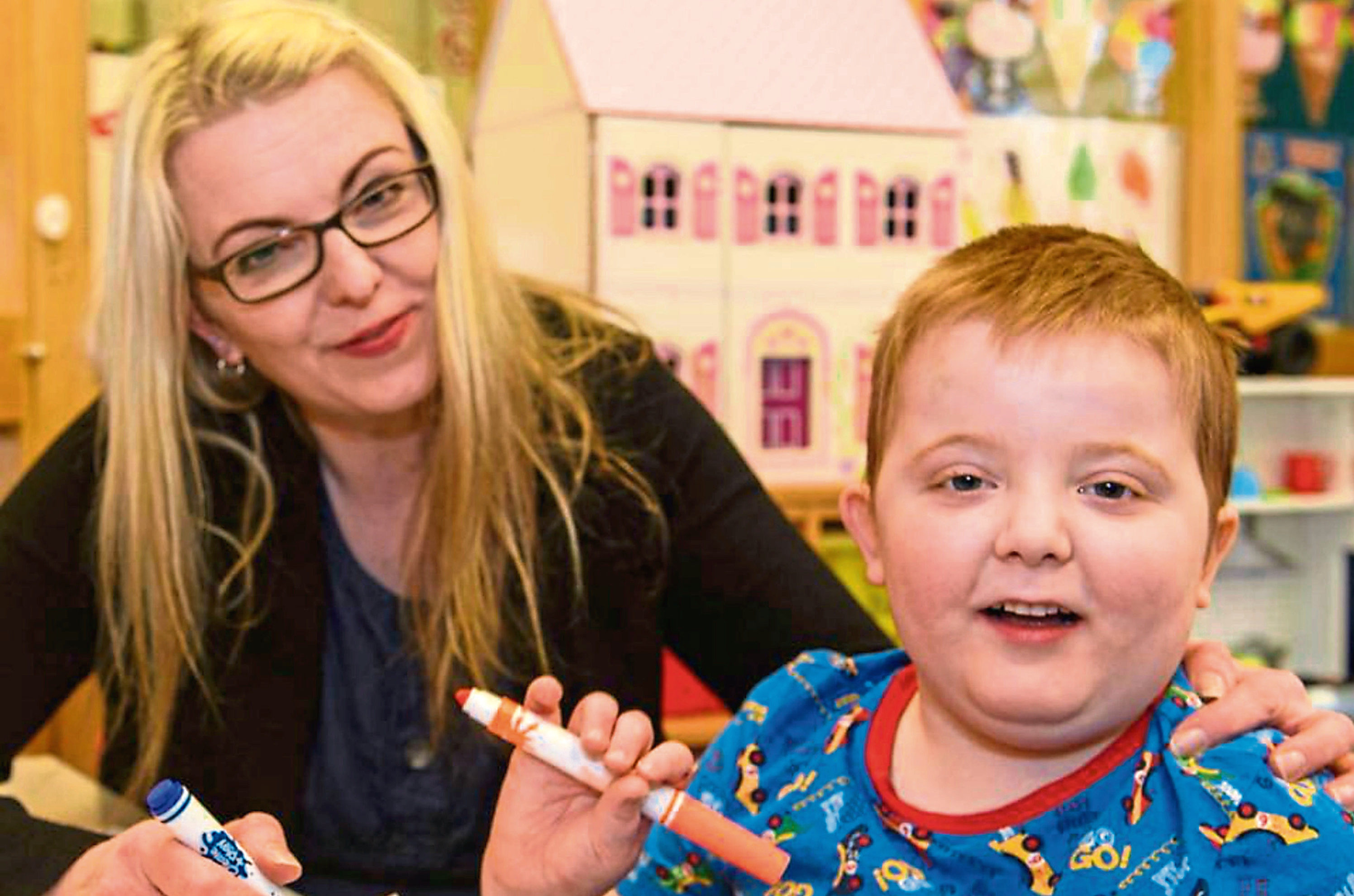 JUST 10 children suffering from severe epilepsy in Scotland will get a cannabis-based treatment on the NHS, we can reveal.
Health Secretary Jeanne Freeman has told parents of young sufferers of the strict limit on prescriptions despite claims that up 500 children could possibly benefit from the treatment.
Ms Freeman said Scotland's two specialist centres for the condition – in Glasgow and Edinburgh – will be allowed to give the medication, Epidiolex, to just five children each.
Writing in response to a letter from mum Lisa Quarrell, whose six-year-old son Cole has epilepsy, Ms Freeman said: "Each unit will be limited to applying for treatment for five children.
"The manufacturer will also have to approve the application prior to supplying the drug."
Only patients with two specific types of epilepsy – Lennox-Gastaut or Dravet syndrome – will get treatment.
Lisa, 37, from Lanarkshire, said: "We've been told he is on a very long list.
"We've all been waiting so long to get the help we believe will make our children's lives more bearable.
"I've had to watch Cole go downhill. It's heartbreaking when you know there's a medicine out there that could help him."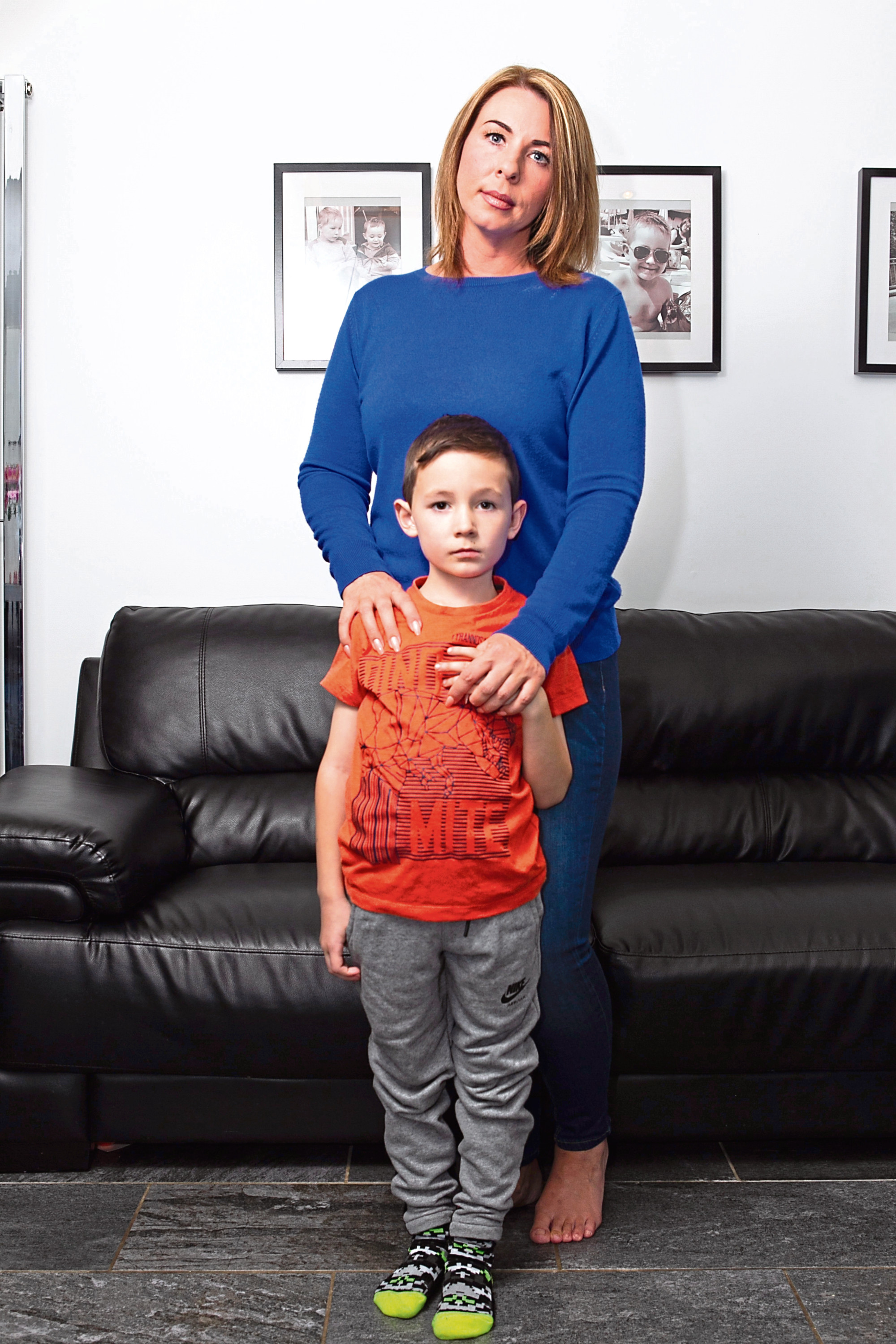 Edinburgh mum Emma Fitzharris said she was "shattered" to learn her son Reuben, 11, who suffers severe seizures, will not get a prescription.
She said: "It's terrifying because he can go blue during a fit for up to 10 minutes.
"I thought all our prayers were answered when the government decided to allow cannabis-based treatment, but I've just been told Reuben won't get it.
"I'm going to have to beg and borrow from family and friends to get my boy overseas to doctors who can treat him."
Lisa Quarrell's MP Lisa Cameron said: "It's unfair to expect parents with children who are so desperately ill to continue waiting for a medicine that can help. These families don't care who is to blame, they just want access to the treatment as quickly as possible and we need to get this situation sorted."
Up to 7,000 children suffer with epilepsy in Scotland, and Scottish Conservative health spokesman Miles Briggs said last night: "It's deeply disappointing this treatment is being restricted.
"There are up to 500 children who could benefit from this medication. It won't work for every one of them but clinicians should feel free to prescribe this medication as and when they see fit, not politicians."
Edinburgh mum Karen Gray gathered 250,000 signatures for a petition to persuade Home Office Minister Sajid Javid to legalise the medicinal use of cannabis for childhood epilepsy.
Her son Murray, aged six, was given the drug on compassionate grounds, and Karen said: "I think we're the only Scottish family I know who have been given Epidiolex.
"Families shouldn't have to fight to get treatment that can save their child from dying or make their life easier. What kind of world are we living in when treatment that can help so many is being restricted to so few?"
GW Pharmaceuticals have been making the drug available to 210 children in the UK free of charge on "compassionate grounds" and through an "early access programme".
Chris Tovey, the firm's chief operational officer, said: "We deeply empathise with patients and families desperately seeking treatment options."
The Scottish Government said: "As with all prescribing, it is a clinical decision to determine what medication is best for a patient."
Leslie Young, chief executive of Epilepsy Scotland, said: "We applaud the introduction of any new treatment that can help but families should not take risks."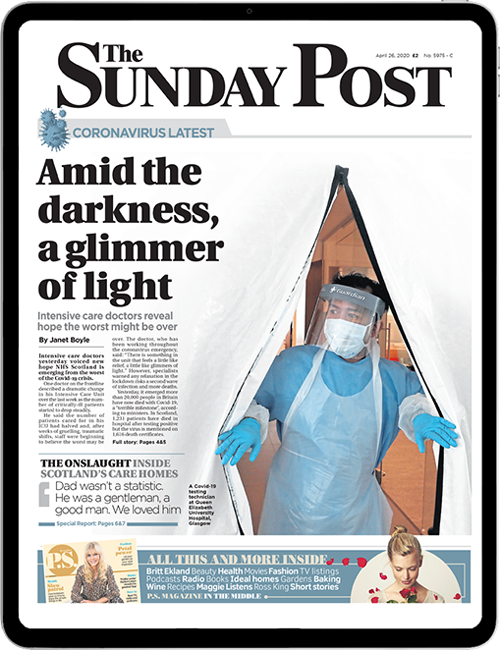 Enjoy the convenience of having The Sunday Post delivered as a digital ePaper straight to your smartphone, tablet or computer.
Subscribe for only £5.49 a month and enjoy all the benefits of the printed paper as a digital replica.
Subscribe