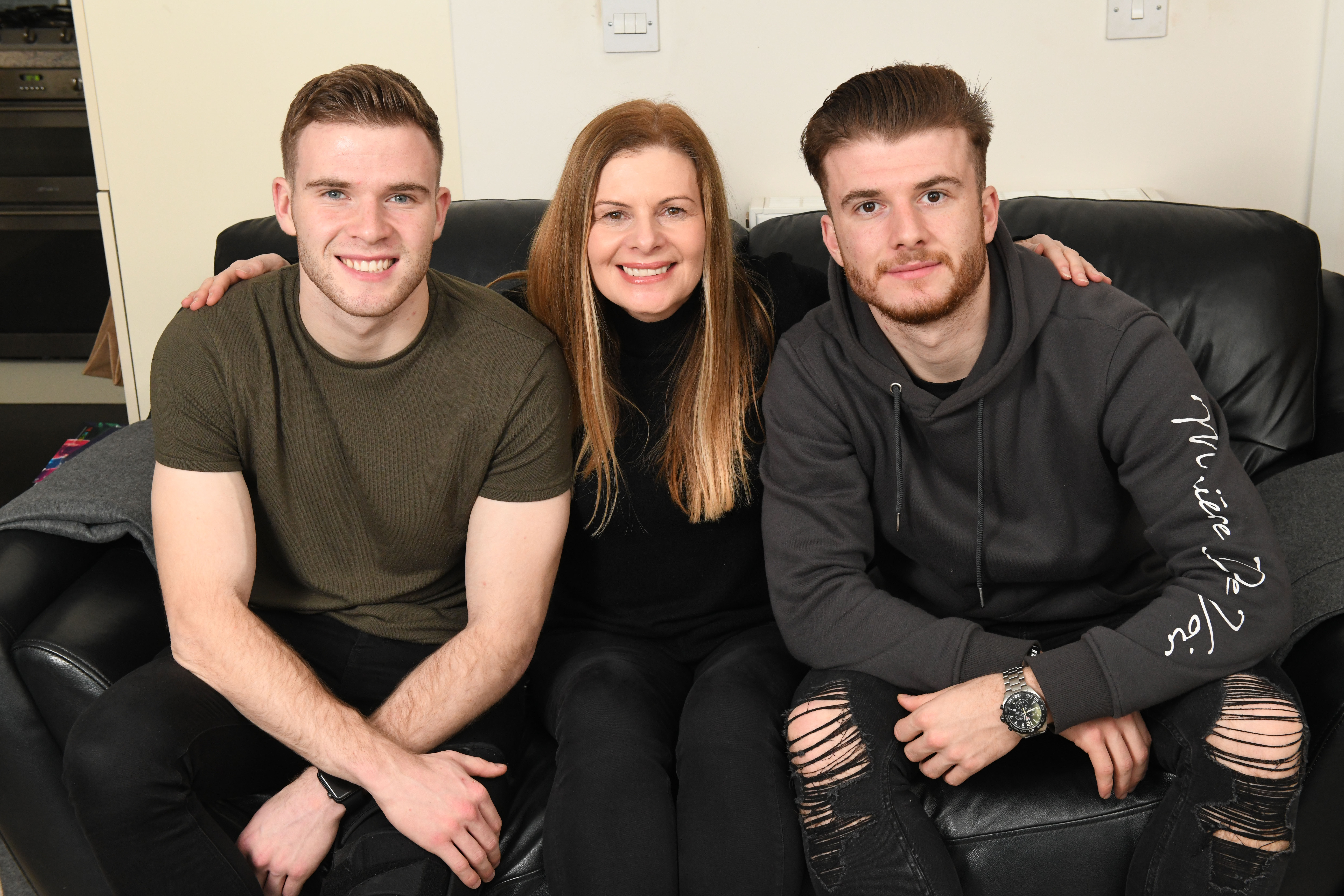 THERE have been too many sodden touchlines to remember, enough muddy jerseys to fill a stadium, and what feels like a thousand supermarket bags packed to raise funds.
As mum to two football-daft boys, I've watched hundreds of games, celebrated great wins, commiserated after terrible defeats, fretted about injuries, worried about their future… and wouldn't change a minute of it.
We hear a lot about footballers' WAGs, the wives and girlfriends, well, welcome to the world of the MAGs, the mums and grans, who do so much of the cheering, the ferrying, and the supporting that keeps Scottish football ticking on all levels from the grassroots to the biggest stages.
But we are just some of the women now involved in the sport and it is great to see so many, from players, commentators and television presenters to journalists, physios, coaches, and officials.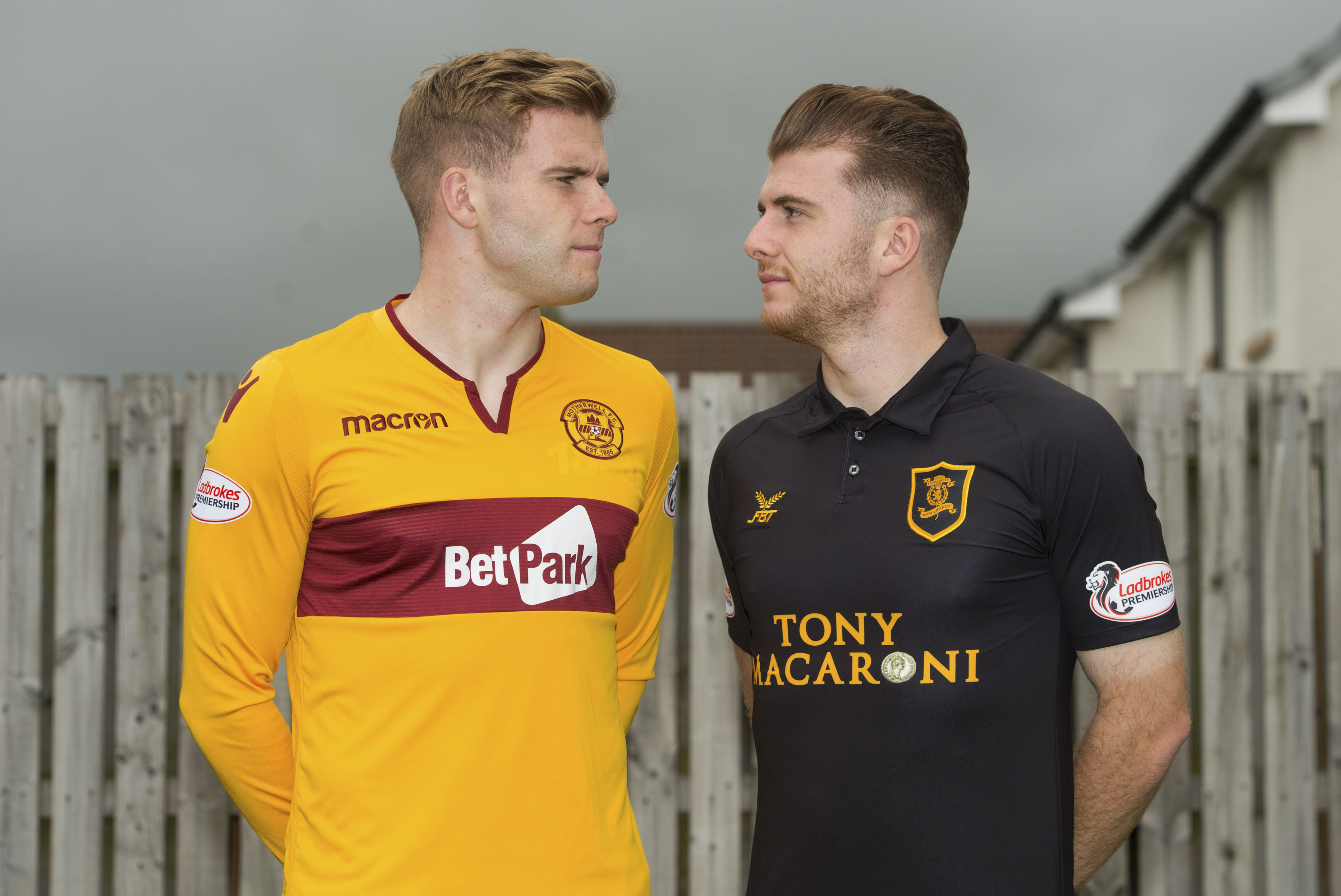 My 22-year-old twin boys, Nicholas and Christopher, play in the Scottish Premiership. Nicky with Livingston and Chrissy at Motherwell. They both came through the ranks of Motherwell's youth development and I have been watching, always proudly, sometimes nervously, from the touchlines since they have been five years old. It's a lot of football, maybe 800 games? Who knows? A lot.
At five, they joined Bobby Jenks Soccer School at Wishaw Sports Centre. I watched them progress to their local club, Mossend, and then on to Motherwell when they were eight. In between, they played for school teams, coached by their PE teacher Lorraine McNeish.
It's an unpredictable career, and not one I would have chosen for them. If I had a pound for every time I've told them "have a plan B", they wouldn't need one but more than anything, I want them to be happy and follow their dream.
It doesn't always work out. I've seen lots of talented young players fall out of football, for all sorts of reasons. Sometimes it's just bad luck and can be heartbreaking for the boys and their families. That's why it's so good when it does work out for them.
I've been delighted to see my boys go through the ranks but there are many, like Eamonn Brophy at Kilmarnock and Liam Henderson, who is with Hellas Verona, that I have been watching for years as the boys often played against them.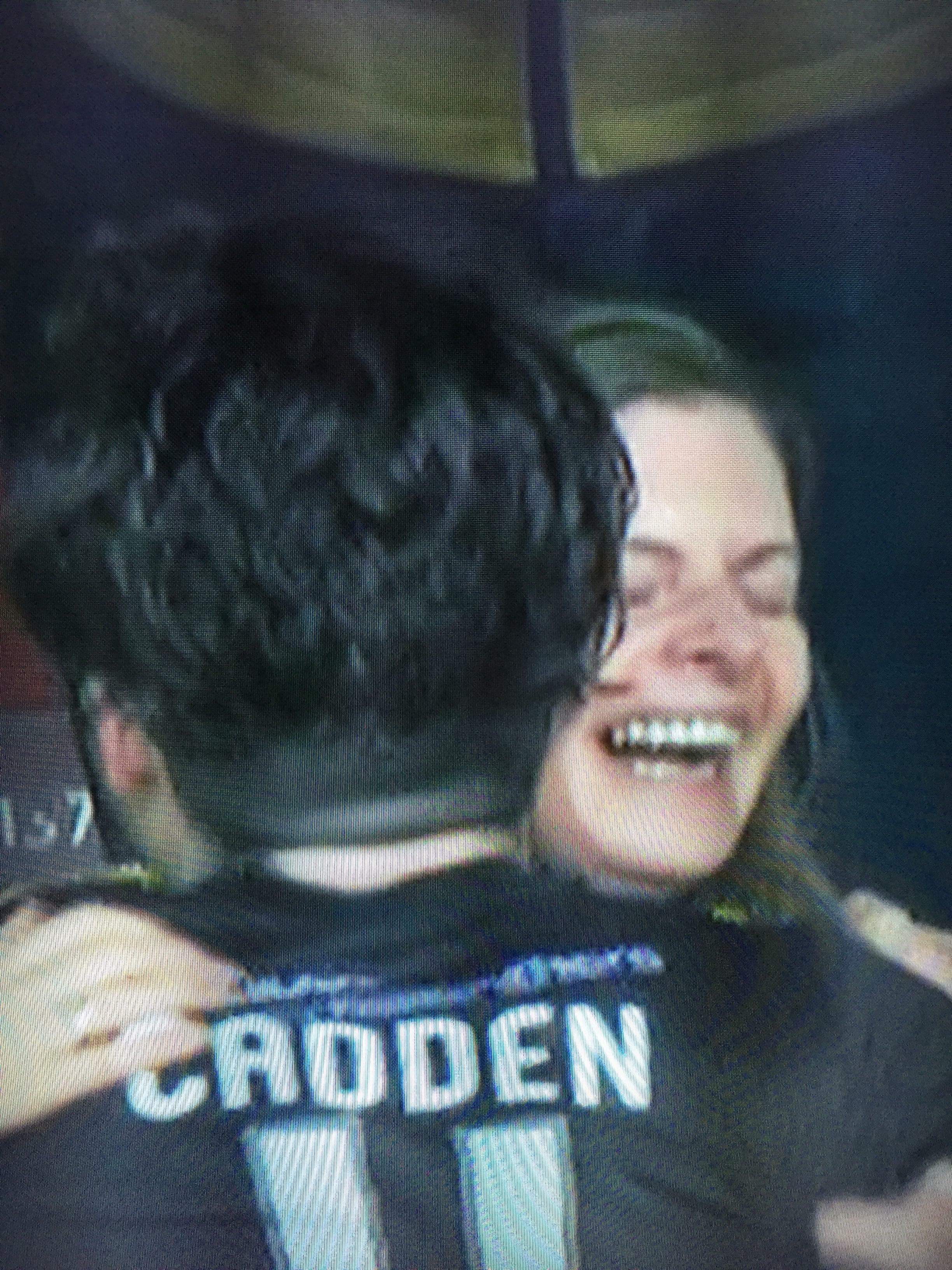 I've stood in mud, rain, hail, wind and snow, being exposed to what feels like every possible element all at once. I remember a Saturday morning at Wishaw Sports Centre, where the hailstones were like golf balls, and the boys' legs and hands were red-raw, and some were crying because of the cold.
Family holidays were dictated by football schools and trips to grounds, such as Barcelona's Nou Camp, Newcastle's St James's Park and, on the day of my 40th birthday, a visit to the Stade de France in Paris. I've travelled to parks all over Scotland and through all the divisions.
When it was the boys' club, the mums formed a tight group, sharing the washing of the strips. One mum used lots of lovely-smelling fabric softener and when it was her turn the boys smelled lovely. You never get rid of those horrible little black balls from artificial pitches, though. Another mum brought hot water urns, there were always hot drinks, while one of the dads – he had a catering company – brought the rolls.
But sometimes dads aren't around, and mum does everything, including meeting the coaches to discuss progress and tactics. Some go on to sit coaching badges and pitch in with warm-ups.
I've done the obligatory supermarket bag-packing to raise funds. I remember one mum, who was great at selling raffle tickets, wondered why she sold more at Fir Park than usual one day, until someone pointed out the buttons were undone on her blouse! Now my time is split between Motherwell and Livingston and it can be tough to decide what game to go to. I love an early kick-off, because it can mean two games in one day.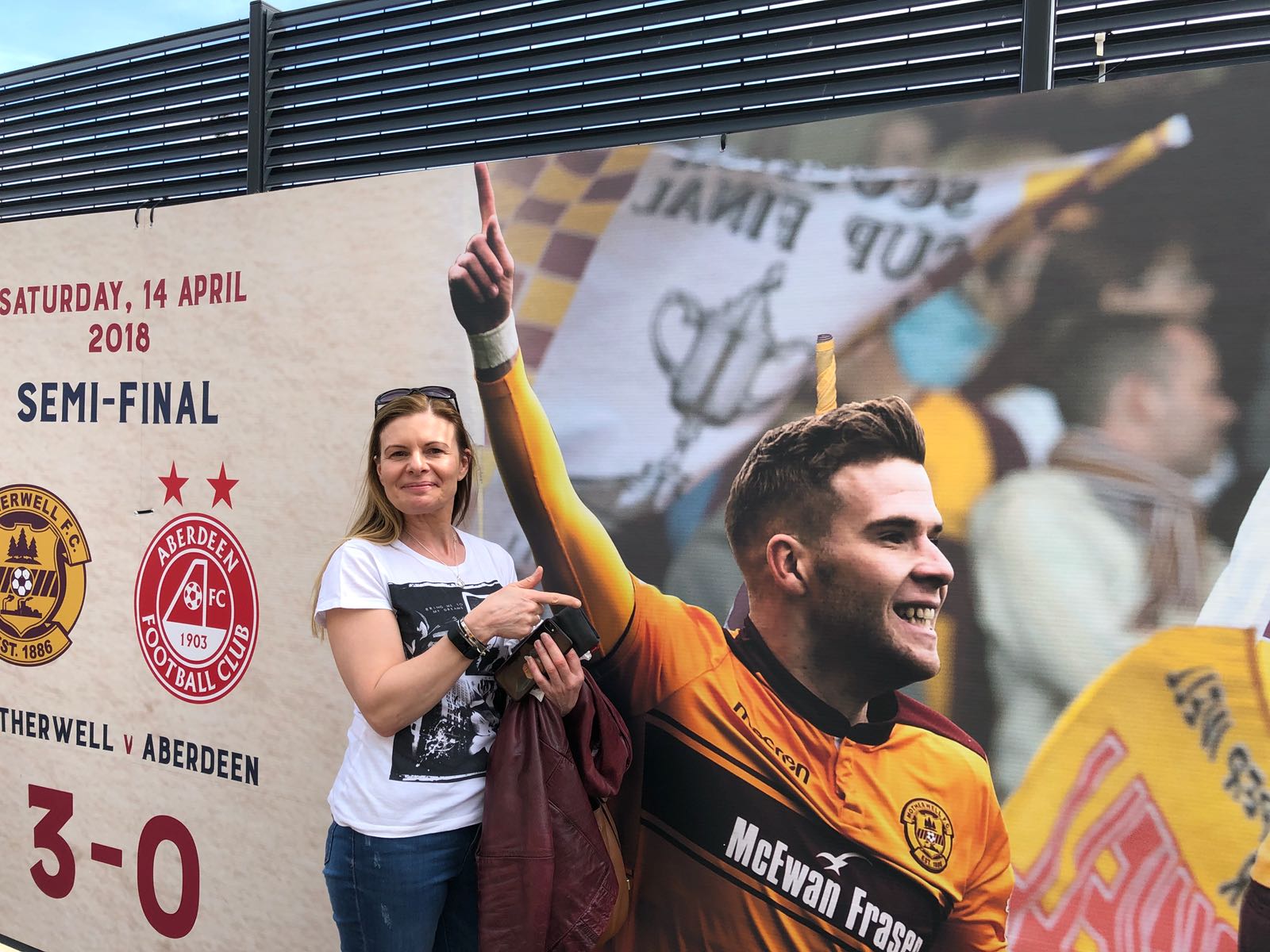 In some weeks I've been at four games although sitting among the other supporters can be tough if the boys' teams are under pressure, it's even worse if the fans are giving your son a hard time.
Thank goodness for Twitter, because I sit in the stand watching one game while constantly checking on the other.
I've spent frustrating times on the internet trying to stream games. I remember being on holiday in a pub in Ireland and watching on my iPad as Chris scored for Scotland Under-21s against England.
And when he was playing for Scotland in the friendlies against Mexico and Peru in May, I stayed up until 4am to watch the games live.
Meanwhile, my Sky box is full of recorded games I want to keep, but it means I can't record anything else ever. I'm pining for a good old VHS video recorder with tapes that I could stack ceiling-high. Talking of ceiling-high, I've got boxes full of press cuttings, football programmes and tickets.
There have been so many high-points. Seeing Chris involved in two cup finals with Motherwell, getting two Scotland caps, winning the Scottish Youth Cup with Motherwell Under 20s and collecting a League Two Championship medal while on loan at Albion Rovers.
While for Nicky, at 17 and playing for Airdrie, coming on as a sub when they played Rangers at Ibrox. Then he was involved in Livingston's amazing double-promotion to the Championship and then on to the Premiership. Every time they have a good game or their team wins is special.
But, above all, watching my boys play and enjoy the sport they love, at every level from boys' club to the Scottish Premiership has been a delight to me. No matter what level they play at, or whatever career they have, I'll always be massively proud.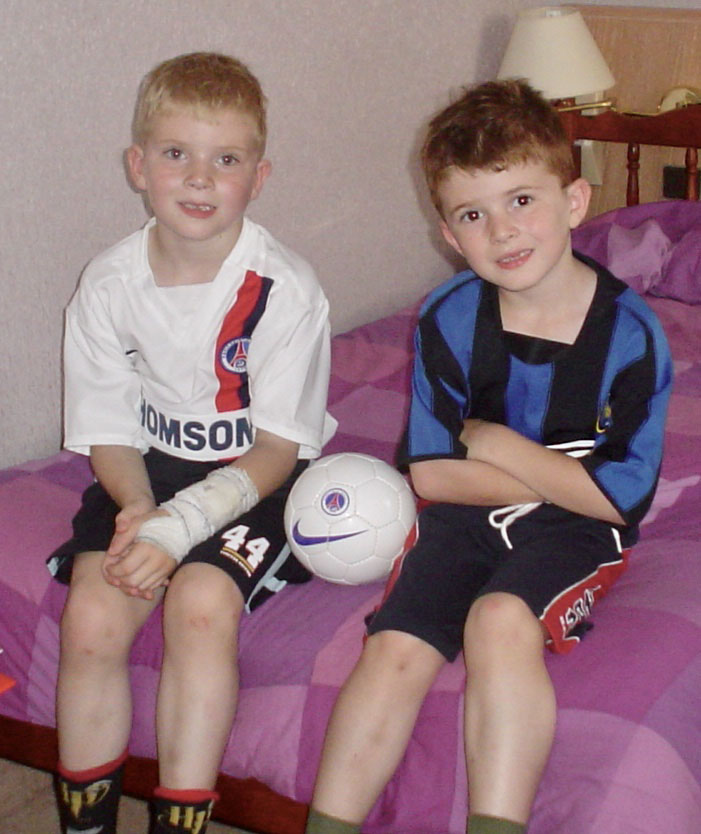 As a 10-year-old, Chris watched James McFadden score a wonder goal for Scotland against France in the Euro 2008 qualifiers. Now, years later, Faddy is helping him with his game at Motherwell. And Nicky has trained with one of his boyhood heroes, former Celtic player John Hartson, at Livingston.
They've worked hard to get where they are and had some great bosses and role models – far too many to mention, including, of course, their dad, Stephen.
The boys have never played against each other, apart from a short 20 minutes when Motherwell played Livingston a few months ago.
But if they came up against each other now? At least I would only have one game to go to and I would be hoping for a draw with both Caddens on the scoresheet. I would definitely settle for that.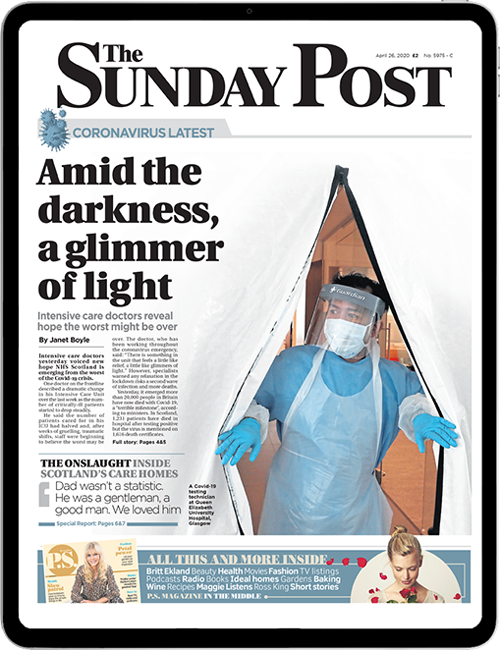 Enjoy the convenience of having The Sunday Post delivered as a digital ePaper straight to your smartphone, tablet or computer.
Subscribe for only £5.49 a month and enjoy all the benefits of the printed paper as a digital replica.
Subscribe