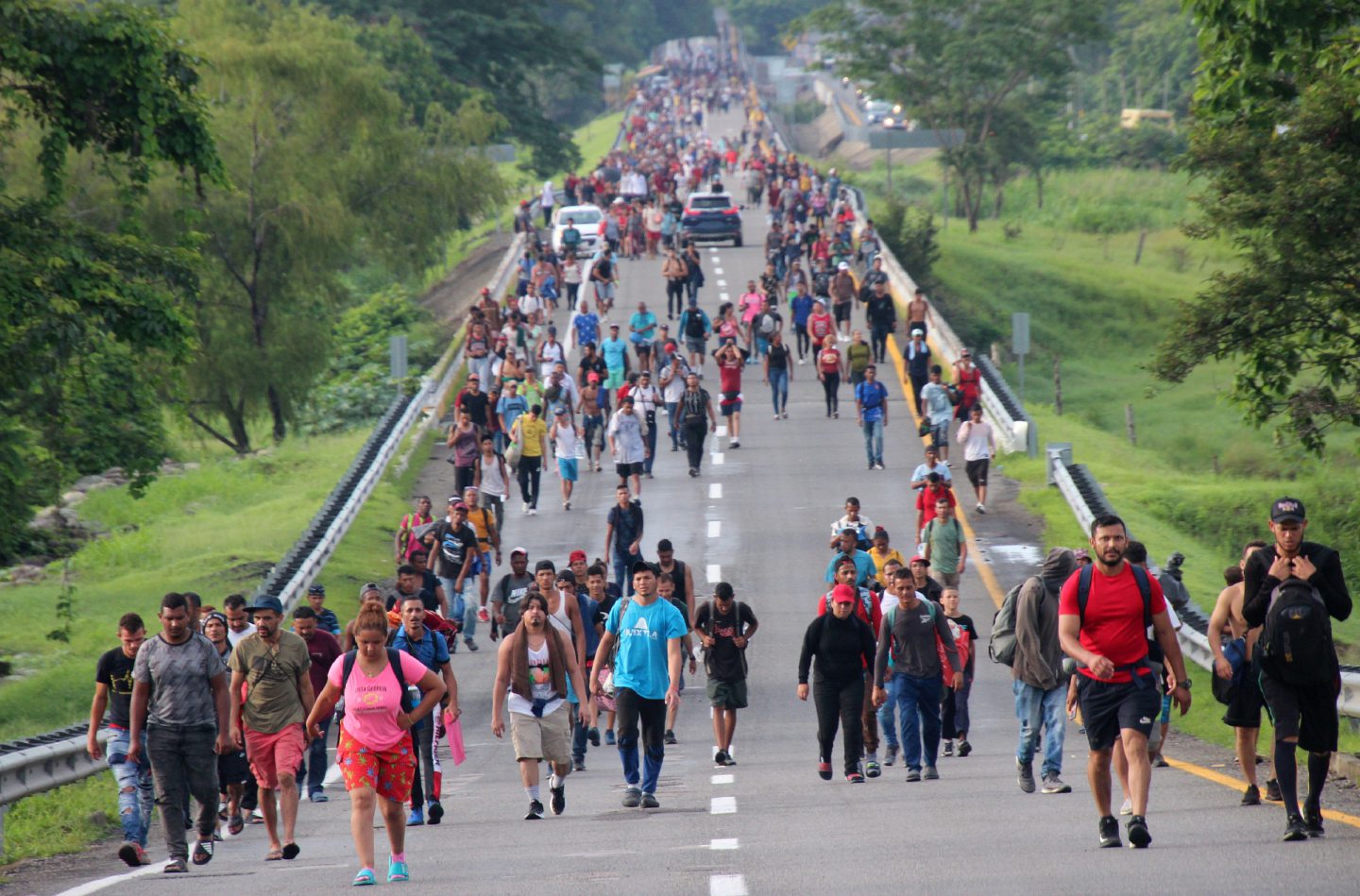 The largest migrant caravan ever is heading straight for the US and bringing with it a huge headache for President Joe Biden.
The group with a population estimated at 15,000 left the sweltering town of Tapachula on the Mexican border with Guatemala on Monday and began walking north, to arrive on the United States' southern border in a few weeks' time.
Migrants in the caravan, who are mostly from Venezuela, Cuba and Nicaragua, are demanding the US leader honour a promise to relax a near total ban on asylum brought in by Donald Trump because of the pandemic.
But doing so brings grave risks for Biden who vowed to restore humanity to the immigration system when he took office. The president described the crisis as a moral and national shame under his hardline predecessor who demonised migrants and cracked down on migration.
The reality for Biden has been far less straightforward, according to experts and campaigners who told The Sunday Post that the president has come under fire from the left and the right.
The most politically toxic issue for Biden is the Covid-era restrictions on asylum, known as Title 42, which allow the authorities to deport almost all migrants on public health grounds.
Biden tried to end the policy last month but was blocked by a federal judge – the White House has vowed to appeal. The president's critics say lifting Title 42 would cause even greater numbers of migrants to come to the US than the current record surge.
In April 234,088 migrants crossed the southern border, topping March's 22-year high of 221,444. Lifting Title 42 could lead to 18,000 migrants a day, administration officials have admitted.
Mike Hamilton, a former Department of Homeland Security oversight counsel and director of the Oversight Project at right-wing think tank the Heritage Foundation, described such numbers as a massive rush.
"He said: "They're trying to play a little game with the Washington media saying wink, wink don't come but that's not the message south of the border.
"The message there is that Biden said to come, that he shut down immigration enforcement, he stopped the wall. You have the traffickers and smugglers who operationalised these policy changes, telling people we can get you in, too."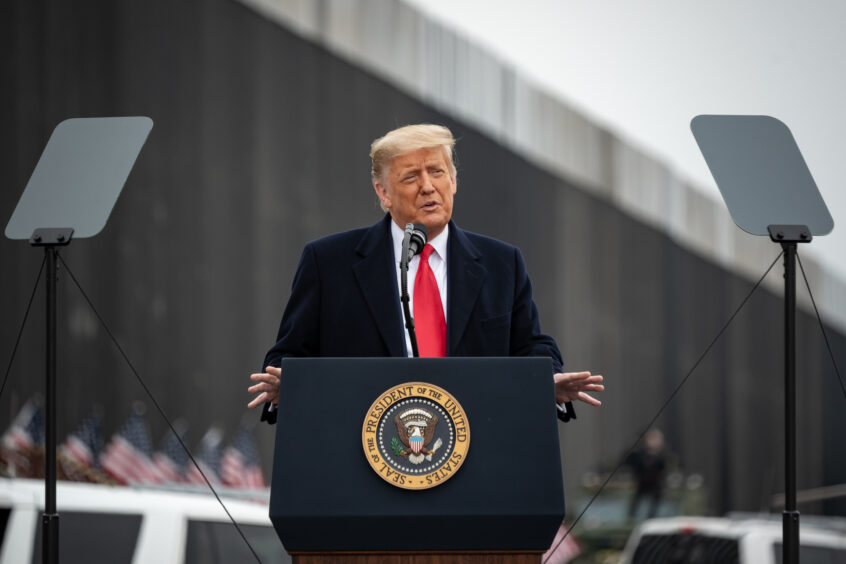 When he took office Biden signed an order stopping the construction of any new border wall, which was Trump's signature policy. He ended his predecessor's practice of sending migrants back across to Mexico while their asylum applications were processed.
But he sparked outrage from progressives when he restarted the programme, known as "Remain in Mexico", again in December, albeit on a reduced scale, after being forced to by a federal judge.
The Biden administration raised the cap on refugee admissions for this year to 125,000, the highest level since 1993, and nearly 10 times the 15,000-a-year cap under Trump. Yet the Biden White House has been accused of discrimination for favouring white applicants.
While 100,000 refugees from the Ukraine are set to be welcomed to the US, images last year showed Haitian migrants being rounded up with lassos by border patrol agents on horseback in scenes resembling the Wild West.
Silky Shah, executive director of Detention Watch, a national coalition of groups seeking to end immigration detention, said Biden wasted the window after his inauguration to change the system. She said: "Early on there were openings to do that but very quickly – within the first few months – Biden became fearful of everything about immigration.
"They are just so deeply scared about what will happen with the elections they ended up conceding the conversation to the Republicans on the border. That's my biggest issue with Biden: because he hesitated, it became much worse. If he'd ended Title 42 his first day in office it wouldn't have allowed the Republicans to make this a big issue and use it to create a crisis."
Eleanor Acer, senior director for refugee protection at Human Rights First, said that Title 42 was a "migration management disaster".
She added: "The Biden administration has let itself be outmanoeuvred by messaging that falsely paints people seeking protection at the border as a threat. The Biden administration needs to stand up to racist and xenophobic fear mongering.
"The idea that it's a political calculation is wrong – it's a political miscalculation. By appeasing racist fear-mongering, all that does is bolster it, frankly. The way to counter that kind of fear-mongering is to stand up to it."
Biden has also been hampered by divisions within the Democrat party.
One of the most glaring examples was the decision by Biden, who served as Vice President under Barack Obama for eight years from 2009 to 2017, to appoint his own VP as his immigration czar in March last year.
Kamala Harris took three months to visit the southern border, enduring months of Republican attacks that she wasn't doing her job.
During a car-crash interview with TV network NBC, Harris gave a testy response when pressed on why she hadn't been to the Mexican border.
She said: "And I haven't been to Europe. I mean, I don't understand the point that you're making."
Harris has largely been absent from the immigration debate for months. Biden knows how immigration can stain a president's legacy and, despite his liberal credentials, Obama became known as the "Deporter-in-chief" because he sent more migrants home than any other president.
Yet with the prospect of Trump running again in 2024 Biden cannot tack too far to the left or he risks losing the election.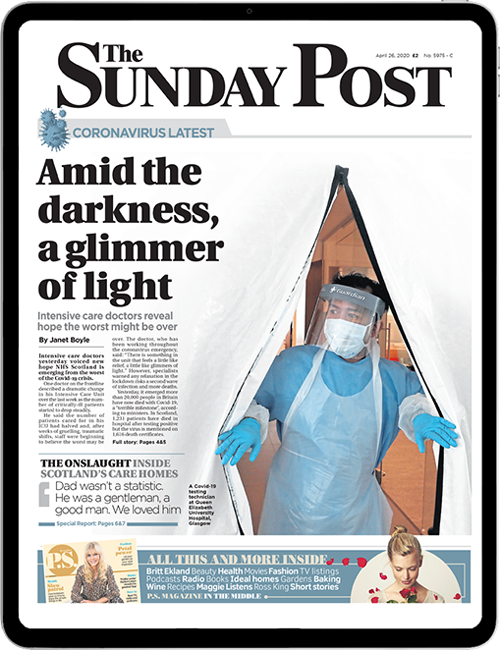 Enjoy the convenience of having The Sunday Post delivered as a digital ePaper straight to your smartphone, tablet or computer.
Subscribe for only £5.49 a month and enjoy all the benefits of the printed paper as a digital replica.
Subscribe