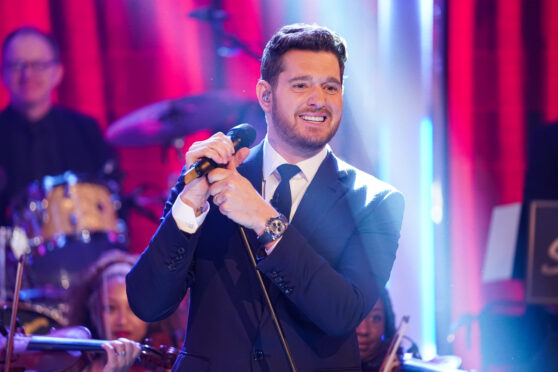 A few years ago in Chicago I chatted to Michael Buble before he went on stage. While a lot of people would have been nervous in those moments before performing for thousands of fans, Michael was up for a laugh.
So much so, we had a "Sean Off"! We decided to see who could do the best Sean Connery impression while singing Mack The Knife. As you do. We did a line apiece and I made sure he had to sing, "and he keeps it outta sight"! Job done, Michael folded with laughter and funnily enough called me that word again!
I love his new album, Higher, as I do all his previous records. If you ever get a chance to see him in concert make sure you get a ticket. Apart from being a superb singer he's one of the funniest guys in the business.
"I just love being on stage, communicating with my audience whether it's through music or laughter," he told me.
He's big on TikTok now, too. "The truth is, it is more important for me to try to get more followers than my wife but she's kicking my ass," he laughed. "It's an internal competition is what it's become. I just have so much fun. It's so stupid. It's a joy. You get to connect with all these beautiful people."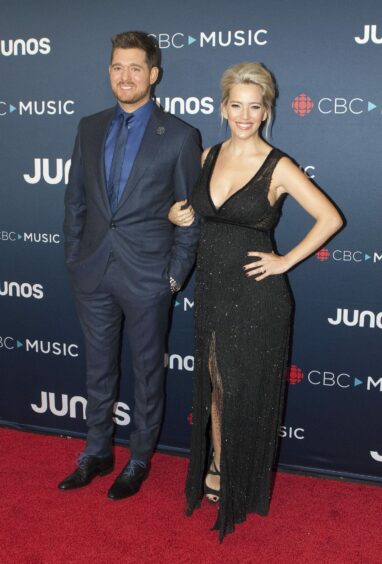 My Valentine, written and produced by Sir Paul McCartney, is one of many great songs on the album. How the heck did that collaboration come about?
"My manager sent me an email from him," Michael told me. "This was early on in the process and they said we can hear your voice on this record. It is a really personal song for him.
"Once I got the demo done, I sent it to Sir Paul and I got the message back. You know, he actually called me! And I just said, Paul, I'd never want to put you out but I think it's a great concept. And you could make it even better. And so we met in New York and he is probably the greatest musician on the planet.
"Along with that, he's just a gentleman. He's a very sweet, generous guy. Can you imagine for me? I idolised him so much. That he would trust me with his art meant a lot to me."
Michael's son was diagnosed with liver cancer in 2016 but is thankfully doing well now.
"I had a record come out and my son was diagnosed and I thought that was the end for me. And so, you know, the last 10 years, it's been definitely an interesting time. So I'm truly grateful to be in the place that I am now."
He's also got another child on the way – number four, as revealed in the video for I'll Never Not Love You, in which Michael's wife Luisana Lopilato appears with her baby bump.
"It was so cool to make that music video with my wife, who was in the original video for Just Haven't Met You Yet. To be able to have those Easter eggs and go back and go through our love story 15 years later…" said the singer. "The Easter egg of showing off the baby bump was a big huge bonus."
A happy ending for a great guy.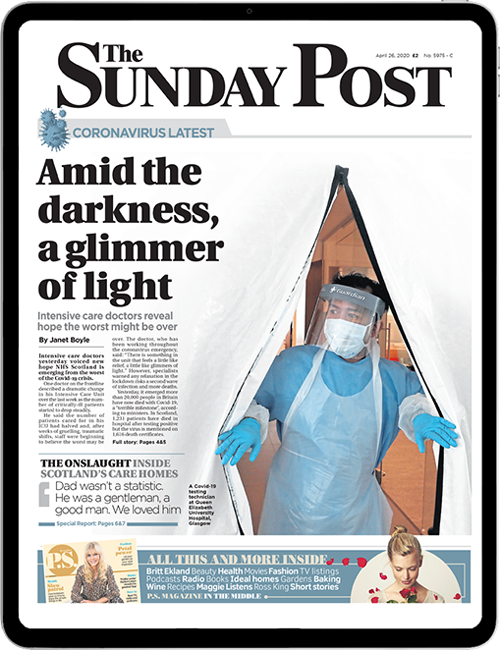 Enjoy the convenience of having The Sunday Post delivered as a digital ePaper straight to your smartphone, tablet or computer.
Subscribe for only £5.49 a month and enjoy all the benefits of the printed paper as a digital replica.
Subscribe