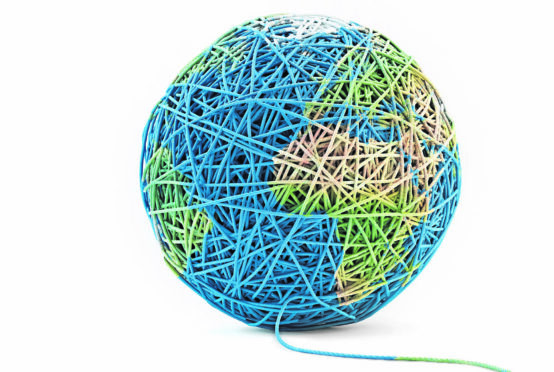 It's 50 years young but as old as time and James Lovelock's all-encompassing view of our planet and how it works is, according to supporters, more important than ever.
The Gaia hypothesis, named after the earth goddess in ancient Greece, claims that everything on earth, organic and inorganic, is interconnected and working together to make life possible.
Lovelock, now 102, was working at Nasa in the early-1970s when, in a eureka moment, he suddenly saw Earth as a complete chemical reactor, not just as a lump of rock and water hanging in space.
His theory failed to gain traction in scientific communities then and has attracted scepticism since but many are increasingly convinced understanding the symbiotic relationship between everything that lives on Earth and the planet itself is more important than ever.
The theory will underpin this year's Edinburgh Science Festival in the hope that people can realise how revolutionary thinking can change the world we live in for the better. Amanda Tyndall, director of the festival, said: "Gaia theory, for me, and for many working in the field of ecology and sustainability, has changed the way we see the world.
"But outside the core science, Gaia theory gives us something else. A kind of attitude that we need to live well and not just survive, but thrive on planet Earth. It is a theory we can all learn from."
Tyndall says when Gaia theory was first proposed it was ignored to begin with and later ridiculed: "If you fast-forward 50 years to today, many now see it as one of the most important ideas in science," she said.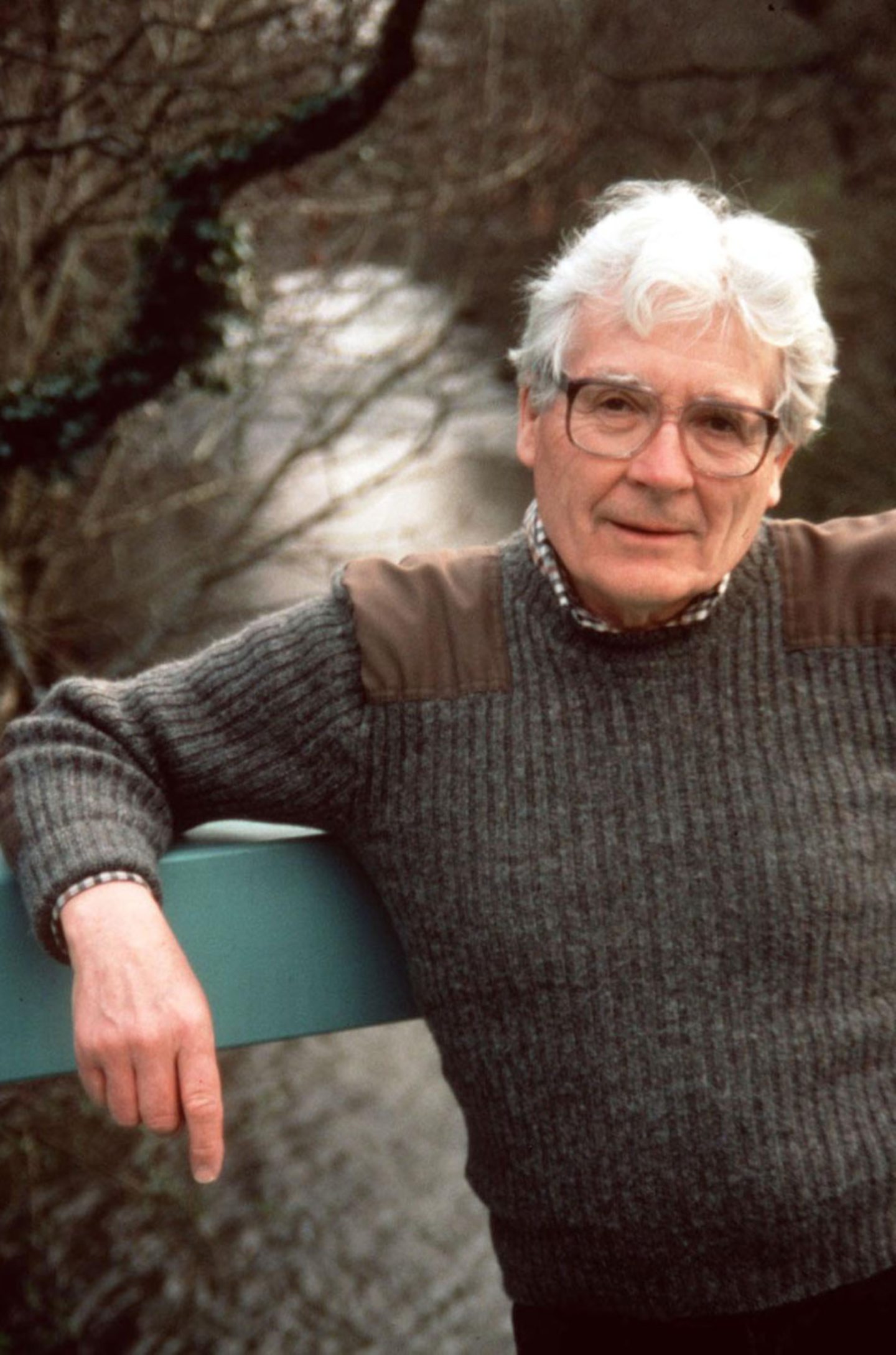 "If you look at the climate crisis, while Gaia theory was not talking specifically about the climate, it was talking about how in many ways the carbon cycle has been impacted by the effects we as humans have had on carbon levels in the atmosphere and the way that has warmed the Earth, and basically set this cycle out of kilter.
"I think it's pretty much undeniable now that human actions have pushed planetary cycles off track and Lovelock's ideas have had an impact on the science.
"They have changed how we model the climate, for example, highlighting the need to include biodiversity in the models. The theory has gained support in more recent years as a way to explain some of the more unusual features of planet Earth, such as why is the atmosphere not mostly carbon dioxide and why aren't the oceans more salty, all those sorts of things.
"But more importantly than this connection to the core science is that Gaia theory has changed how we view the world. We see it more as a living organism rather than just a dead planet that's got some stuff scattered over its surface – and this has become a lot more central to our wider environmental thinking."
Tyndall added: "Gaian conscience-ness is something central to many indigenous cultures but not something we in our Western capitalist societies embrace much. We more often treat the Earth as a resource so it's something we take from without giving it back. It's revolutionary thinking.
"And the next revolution we need in terms of scientific thinking is one in the attitudes and behaviours of individuals and organisations and nations to combat the climate crisis and to protect the biodiversity and sustainability of the Earth.
"The Gaia anniversary is a call for everybody to make a radical shift in how we feel about our responsibility in the custodianship of the planet and the part we need to play in protecting it.
"Gaia gives us that wonderful start point for this year's festival programme."
Tyndall is looking forward to this year's festival – and getting back to exhibitions after two years of restrictions. "For 2020, everything was online," she said. "2021 for us was very much a hybrid. We had quite a lot of exhibitions and installations and outdoor events. But this year, what we are doing is very different. We are back to doing what we love most, which is bringing people together. We very much see it as a period of transition and recovery. It's not immediately back to what it was pre-pandemic. It is different. But in terms of messaging it's a really great opportunity for us to be connecting people with some of these big science issues. Not only are we looking to deliver information and connect people with facts, but to create really immersive, emotive experiences that allow audiences of all ages and persuasions to connect with some of the science most important in their lives.
"If you stop 100 people on the street and ask if they like science, half of them will probably say no, but if you ask them if they are interested in medicine, technology or the environment they would probably say yes. Science is so central to all of our lives, all of the big decisions around health care and climate change and the immersive environment…they all have science at their heart.
"Whether people make changes because they understand the science, or Cop26 brought it to their attention, or they're paying attention to their energy usage because of the recent energy price hikes…it doesn't matter why people are making the changes that are having a positive impact on the planet. What matters is they are."
Ecologist Dr Stephan Harding says Lovelock's Gaia hypothesis and later Gaia theory are some of the most important ideas in science. "They've changed the way we see the Earth," he said. "We now see the Earth more like a living organism than just a dead planet with a few living organisms smeared on its surface. The early climate models didn't have biology in them at all. Now the new models are incorporating the biology – and that's entirely due to Jim Lovelock. For example, the impact of living beings on clouds is incredibly important on climate and that's one thing that's being modelled now in climate science.
"In science it has made a huge impact and it's also helped us to focus on this massive importance of biodiversity and on the reasons why we must preserve wild biodiversity if we want to have a safe climate to live in."
Edinburgh Science Festival runs until April 24. sciencefestival.co.uk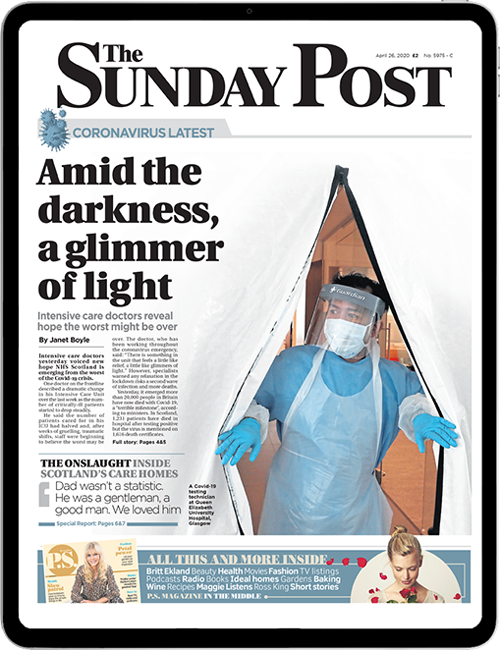 Enjoy the convenience of having The Sunday Post delivered as a digital ePaper straight to your smartphone, tablet or computer.
Subscribe for only £5.49 a month and enjoy all the benefits of the printed paper as a digital replica.
Subscribe