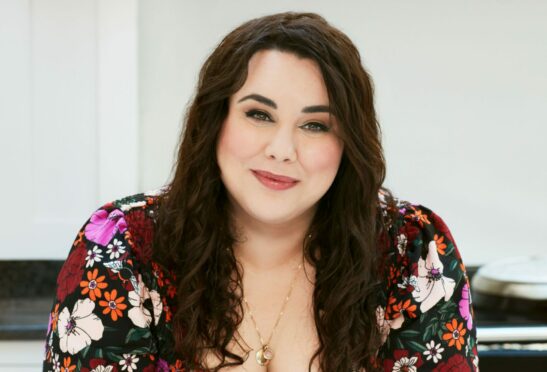 Pleading with young children to "just eat one more spoonful" of peas, broccoli or carrots is a battle many will recognise, but one that Rebecca Wilson is on a mission to help all mums, dads and caregivers avoid.
"The 'what are we having for dinner question' is the bane of everybody's lives," explained the best-selling cookery writer. "And if you haven't got a lot of time, it can be feel really overwhelming and stressful.
"You've got to shop for what you're cooking, then you've got to actually make the meal, and when you sit down at the table they might not eat it! My goal is to try to take a little bit of that stress away."
Rather than making separate meals for kids and adults or spending hours slaving away in the kitchen, Wilson's style of cooking is all about "good, honest, wholesome grub" that's healthy and quick to prepare. In aiming to make mealtimes more enjoyable for everyone, the mum of one has garnered more than 500,000 followers on Instagram and, earlier this month, released her fourth cookbook, Fast Family Food.
"People are much busier and budgets are tighter than they've ever been," said Wilson of the inspiration behind her new collection of recipes. "So, I wanted to create a book that was all about feeding the family, super quick, super easy, using recipes that are really sustainable and cheap to create. Essentially, just making feeding your family much easier."
Featuring more than 100 recipes, all suitable for babies from six months and up, all of Wilson's recipes are made with simple, affordable ingredients – but, mindful of the current increased cost of living for everyone, she is keen to discuss the two chapters featuring particularly budget-friendly recipes; batch cooking and slow cooker.
"Using a slow cooker has been proven to be much cheaper than the oven or the hub for a long period of time," explained Wilson, who kick-started sharing recipes online when her daughter, Nina, started weaning at six months. "There's lots of delicious recipes that are much cheaper to create, using minimal ingredients and just 10 minutes of prep. And batch cooking is one of my favourite ways to keep costs down – not to mention time as well. You can make a big load of food and then store it for the rest of the week in the fridge, or put it in the freezer for another time. It's so much cheaper to just quickly reheat rather than cook a whole new meal again."
Every recipe, from one-pot satay aubergine rice to no-cook chocolate and almond banana sticks, can be prepared in just 10 minutes, with most requiring minimal time spent slaving over a hot stove. "There's no risotto that only takes 10 minutes to prep but then ages spent standing there stirring," said Wilson with a laugh. "Sometimes you want to be able to prep ahead when you have a few spare minutes, so I've included recipes that just need to, for example, simmer away on the hob or get bunged into the oven for 30 minutes. That leaves you to get on with other tasks, like homework or changing the baby's nappy. Being a parent sometimes feels like you're being pulled in every different direction, everybody needs your attention right now. I want to take away that feeling of stress and anxiety that's only added by spending time in the kitchen."
And, with Wilson's methods, there's no separate meals for wee ones and adults, as everyone can enjoy the same healthy meals from one recipe, including her current favourite – sesame cabbage squares, detailed right.
She said: "Babies from six, seven, eight months old learn how to eat from watching you and, as they grow older, seeing you have a positive attitude to the food they are also being asked to eat really helps to minimise those fussy tendencies. I wouldn't ask my daughter to do something I'm not willing to do myself so, even if I don't like a certain vegetable, I still try to have a little bit so that she is encouraged to try it, too.
"It's really important that we teach our kids how to eat in a healthy, positive way, rather than just telling them."
Rebecca's sesame cabbage squares
Makes: 12 Prep: 10 minutes
Bake: 15 to 20 minutes
If you have a cabbage dodger like my Nina, you've gotta make these. Grating the veg makes it super fine and it melts into these squares, which are flavoured with moreish-ly nutty sesame. These mouthfuls are a hit for lunch, on the go, or as a side for dinner.
You'll need:
40g (5oz) savoy cabbage (approx ½ head)
100g (3½oz) cheddar cheese, grated
1 tsp sesame oil (optional)
40g (generous ¼ cup) sesame seeds, plus extra for sprinkling on top
1 tbsp low-salt soy sauce
100g (¾ cup) selfraising flour
1 tsp baking powder
2 large eggs
120ml (½ cup) milk
2 tsp garlic granules
Method:
Preheat the oven to 200C fan (220C/425F/Gas 7). Line a medium baking tray, approx. 30 x 20cm (12 x 8in) in size, with non-stick baking paper.
Remove the coarse outer leaves of the cabbage, then grate it on the coarse side of a box grater.
Add the grated veg to a mixing bowl along with the rest of the ingredients. Stir well to combine them into a batter and pour the mixture into the prepared tin. Spread the batter out evenly to around 1.5cm (¾in) in thickness, then scatter over a small amount of extra sesame seeds on top.
Bake in the preheated oven for 15–20 minutes, until risen and golden on top. Allow the bake to cool in the baking tray for a few minutes before removing using the paper and cutting it into 12 squares. Enjoy warm or cold.
Top tip: If serving to little ones under two, cut the squares into finger strips, which are easier for them to hold.
---
Fast Family Food, published by DK, £18.99, is out now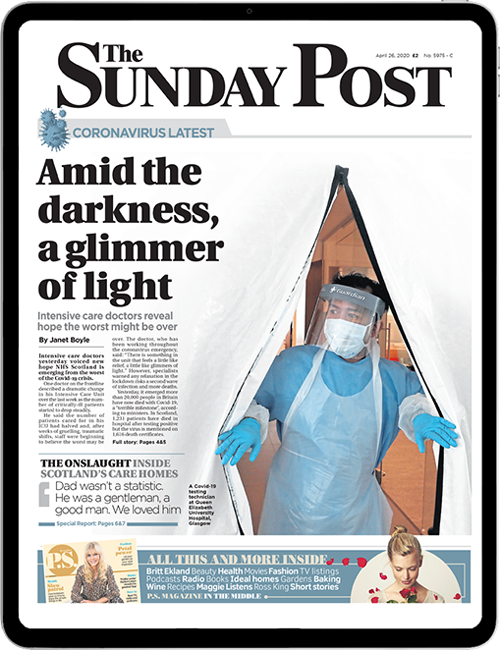 Enjoy the convenience of having The Sunday Post delivered as a digital ePaper straight to your smartphone, tablet or computer.
Subscribe for only £5.49 a month and enjoy all the benefits of the printed paper as a digital replica.
Subscribe