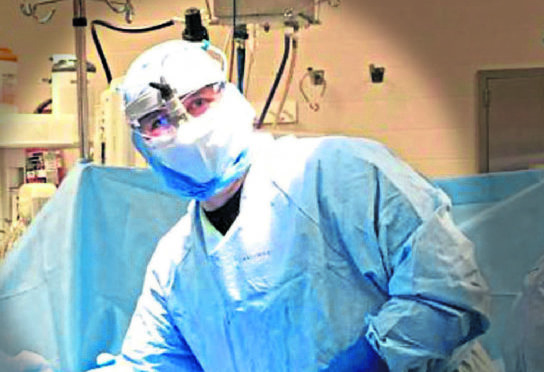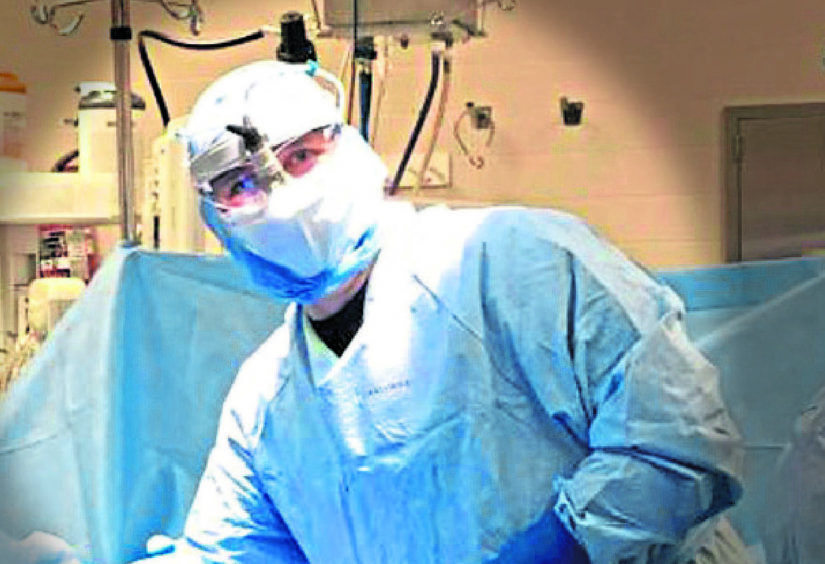 Government ­ministers are being urged to take charge of plans to bring a world-renowned mesh-removal ­surgeon to Scotland as his arrival is repeatedly delayed.
First Minister Nicola Sturgeon intervened in October to promise surgeon Dr Dionysios Veronikis would be brought here after hearing claims Scots doctors and health officials were reluctant to sanction the trip.
But, four months on, we can reveal Dr Veronikis has now written to Chief Medical Officer Catherine Calderwood warning he is running out of patience as his visit continues to be blocked by red tape.
Dr Veronikis told her: "I have serious concerns mesh-injured women are being misled and given false hope and that I'm wasting my time.
"I'm assured my visit is ­supported by the Chief Medical Officer of Scotland, yet no progress has been made as regards the Visiting Eminent Specialists paperwork, a crucial element in the process.
"This continued delay can be remedied only by Scotland."
But he added: "I'm losing faith in the process."
Dr Veronikis said he has been told his application to work in Scotland needs support from other surgeons, who he needs to nominate but, he pointed out, Dr Calderwood and two of Scotland's mesh surgeons travelled to the US last year to see him working.
Dr Veronikis's letter said: "I do not understand why the Chief Medical Officer of Scotland and a Fellow of two Royal Colleges cannot provide the missing elements in the regulatory requirements."
MSP Neil Findlay describes the "debacle" as a "cruel deception and betrayal" and an "insult" to Dr Veronikis.
And Elaine Holmes, of Scottish Mesh Survivors, said as a result, victims are "at breaking point" over what they see as "deliberate delays".
She said: "We fear the same surgeons who put mesh inside us are determined to keep Dr Veronikis away because they don't want the truth to come out."
Three women, who had been told their mesh had been fully removed in Scotland, were treated in the US last year by Dr Veronikis who photographed mesh he removed.
Ms Holmes added: "If the ­surgeons and officials cannot get him here, the ministers must."
In Parliament last October, Health Secretary Jeane Freeman heard a letter from the government's mesh expert, Dr Wael Agur, detailing concerns a "professional conspiracy" was preventing Dr Veronikis coming to Scotland because surgeons here felt "deeply threatened" his skills would expose shortcomings.
A Scottish Government spokesperson said: "It is absolutely incorrect to say there has been no progress in work to bring Dr Veronikis to Scotland.
"The Scottish Government, including the Chief Medical Officer, is taking all the necessary action to enable this to happen as soon as possible.
"We are committed to ­ support all those affected by mesh complications, which is why the draft budget for 2020/21 includes a £1 million fund to ­fulfil this."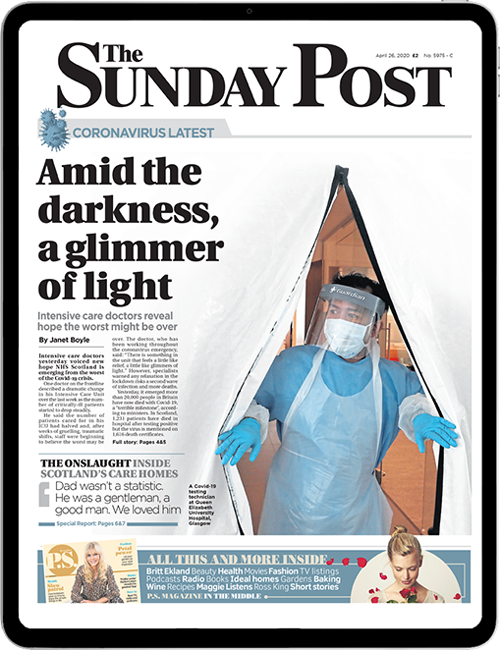 Enjoy the convenience of having The Sunday Post delivered as a digital ePaper straight to your smartphone, tablet or computer.
Subscribe for only £5.49 a month and enjoy all the benefits of the printed paper as a digital replica.
Subscribe