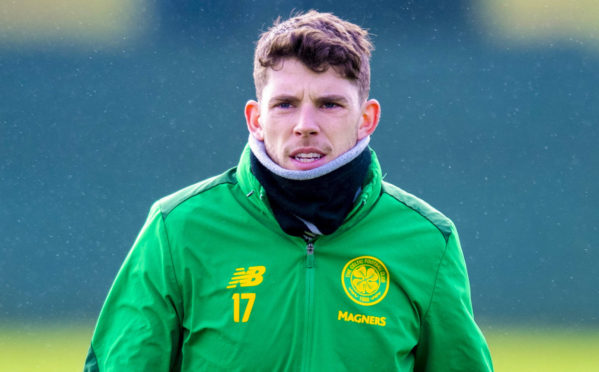 Ryan Christie is back playing with the freedom of a man who's been given a second chance this season.
It's not just overcoming injury woes that delights the Celtic midfielder.
He's pleased to have left behind him a disciplinary process that made him feel as if he was going to jail!
Christie suffered a double blow after his side's 2-1 defeat to Rangers on December 29.
He was surprised that he required immediate surgery after the game – then absolutely gobsmacked that a charge of violent conduct came his way.
The SFA decided the 24-year-old had grabbed Rangers striker Alfredo Morelos in the groin during the Old Firm clash at Parkhead.
Referee Kevin Clancy and his assistants hadn't seen the incident and the player thought nothing of it.
Christie said: "When I first heard about it – a mate had sent me a screenshot – and I thought it was a joke. I thought it was a wind-up.
"I couldn't even remember the incident – I said that to the panel during the hearing. I didn't even realise where I had grabbed at the time.
"It wasn't until I watched the footage back that I even realised my hand had gone there.
"It was pretty bizarre to me, and I've had plenty of people from across the football map get in touch to express their feelings about it as well."
He admits that putting a hand out was just an instinctive reaction as he battled for the ball.
"That's what I said, that was my defence," Christie went on.
"It was so serious, it felt like I was in a proper court case, like I was going away to jail if I was found guilty!
"But that's what I said in my defence. As soon as a player goes past you, your first reaction is to try to get your body, or something, between them and the ball.
"It just so happened my hand went there."
If there's a crumb of comfort for Christie, it's that he would have missed games anyway because of his injury.
He said: "It was a wee groin problem, and I had to go straight in after the match to get an operation.
"It was all a bit panicky, I was gutted with the way the game had gone anyway.
"So last thing I needed was being rushed to the hospital and going straight under the knife.
"But it was quite handy how quickly we got it done, because we had the winter break and the trip to Dubai to let it heal without any games.
"I'm not saying the suspension was a good thing. But it meant I couldn't play in those games anyway so, technically, I didn't miss out on much."
Christie scored his first goal of the year when he came off the bench during Celtic's 5-0 thrashing of Hearts in midweek.
He continued: "I've almost had another pre-season and I'm ready to get going again.
"We played a lot of games, especially during December, and towards the end of the month you're warming up for games thinking: 'I don't feel anywhere near 100% here'.
"So when the break comes, you feel you need it."
Christie knows Celtic face a tough match at Aberdeen today, with Dons' under-pressure boss Derek McInnes determined to build on their win over Hamilton last Tuesday.
He said: "I really enjoyed my time under him and I have a lot to thank him for in terms of how my career has gone.
"He has taken Aberdeen to a new level.
"Playing at Pittodrie, you do get that sense of history. The fact it is a one-club city helps, too. I would say they are the third biggest team in Scotland.
"We got a very good result up there earlier in the season.
"I'm sure they will be changing things so we don't do that again. They will make it tough."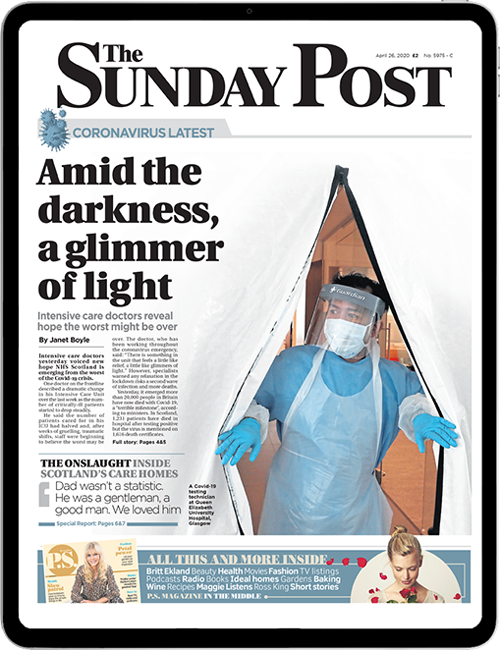 Enjoy the convenience of having The Sunday Post delivered as a digital ePaper straight to your smartphone, tablet or computer.
Subscribe for only £5.49 a month and enjoy all the benefits of the printed paper as a digital replica.
Subscribe