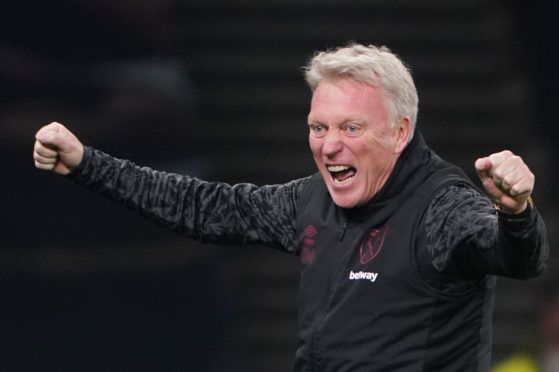 David Moyes has been a manager for 23 years, and is closing in on his 1,000th senior game in the dug-out.
The Scotsman is rightly proud of his longevity, particularly in the past decade when firing gaffers has been a constant.
With more clubs in the English Premier League having wealthy foreign owners, they also tend to overlook British bosses.
But Moyes has managed to keep himself both relevant, and also sought after.
Since taking over at Preston North End in 1998, he has gone on to take charge at Everton, Manchester United, Real Sociedad, Sunderland and now West Ham.
Over the years, he has also rejected countless offers.
At 57, he feels he has yet to peak and still has plenty to offer the game.
When he takes charge of the Hammers this afternoon at home to Spurs, it will be his 969th match in the dugout, and he hopes it ends with another three points in what has been an outstanding campaign so far.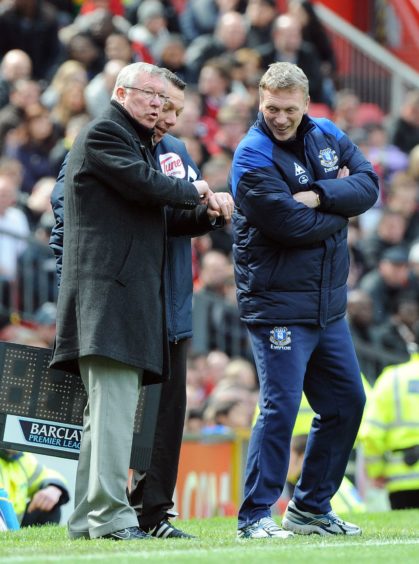 Moyes told The Sunday Post: "I believe I'm over 960 games as a first-team manager.
"If I get to the 1,000 mark, then it will be an achievement to be proud of. It will be quite prestigious.
"The majority of games will have been in the EPL, but it all started in the Auto Windscreen Cup.
"That was back in January, 1998, when I took over as player-manager of Preston.
"We played away to Macclesfield, and won 1-0.
"Now I am where I am, and I have had a fantastic time in management. Yes, some ups and downs, highs and lows, but it's been some journey.
"Not many managers have managed to get past 1,000 games.
"But if I do get there, and join a group that includes the likes of Sir Alex Ferguson, Arsene Wenger, Harry Redknapp and Neil Warnock, it will be a lovely milestone.
"I'm not sure how long I will go on for or, indeed, how long football will want me.
"However, I can't see myself carrying on into my 70s in the way Roy Hodgson is doing, and the way Sir Alex carried on until he was 71.
"But I still feel young and energetic, and this is a season I am really enjoying.
"It's been terrific so far and we still have things to do. I am ready for it, as are my staff and my players.
"There is definitely more to come from myself as a manager. Yes, I think the best is yet to come."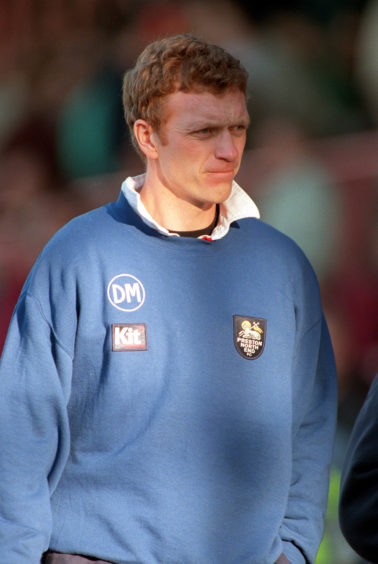 What Moyes will find hard to beat was the drama from the last time West Ham met Spurs.
Back in October, the game finished 3-3 after Jose Mourinho's men had been 3-0 up.
But Moyes and his players found something extraordinary in the closing stages to salvage an unforgettable point.
It was a significant moment in more ways than one, as it was Moyes' first game back in the dugout after a bout of Covid-19.
He recalled: "That was a massive turning point, and an amazing day to be a part of.
"We scored three goals in the final 10 minutes and that is something you won't do very often, if ever, in your career.
"The quality of the equalising goal from Manuel Lanzini was as good as you'll see anywhere, and it just showed that this West Ham team will never give up.
"The change in mentality in the players since then has been huge.
"That's been the most-pleasing thing of all this season.
"They have been full of drive and full of energy. I can see a difference in them, and they are now much more confident.
"They go into every game believing that they can really compete.
"Even if they go behind, the heads do not go down. They remain focused, calm and composed.
"I believe there is more to come from them. We are sitting high up in the table just now, and we can go higher.
"Maybe not this season, but we will be able to go higher.
"If we do it this season, then great. We'll be delighted.
"But we are also aware that we'd like it to be a gradual process, so we can all progress at a comfortable rate. We don't want this to be a one-off spike.
"We want to build, improve and show a real level of consistency over a period of time."
In his 23 years, Moyes has won the Manager of the Year award in England three times.
If he takes West Ham into the top four this season to get a Champions League place, it could well be he will pick up the award for a fourth time.
He knows how tough it is to survive in management.
And when he looks into the opposite technical area today, he will see Jose Mourinho, who has a record up there with the very best.
Moyes said: "Jose's CV is unbelievable. For what he has achieved in the game, he deserves to be respected.
"To win League titles in England, Italy, Spain and Portugal means that you do have something special.
"He has a proven track record, but I'm sure he will feel he has a number of years to go and many other things to achieve.
"I'm looking forward to my West Ham team going up against his Spurs side.
"For the neutral, another 3-3 draw today would be something special. But, of course, we want to win the game and take three points.
"They are coming to our stadium on the back of a midweek European victory.
"We are on the back of a 3-0 home victory against Sheffield United.
"I was really pleased with that win and the levels we showed.
"We'll be looking for that again – and a bit more."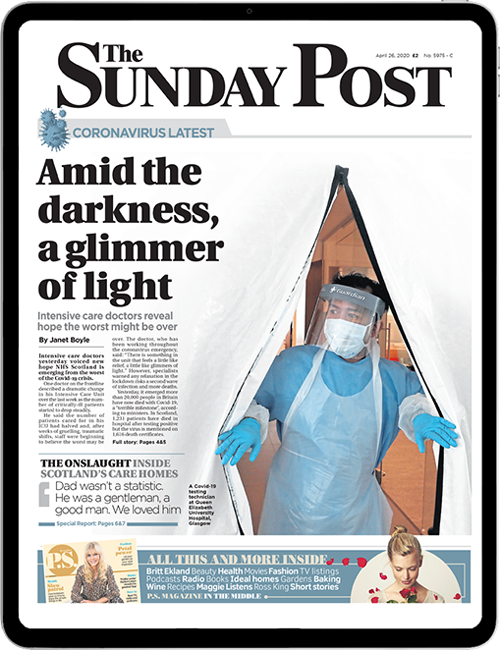 Enjoy the convenience of having The Sunday Post delivered as a digital ePaper straight to your smartphone, tablet or computer.
Subscribe for only £5.49 a month and enjoy all the benefits of the printed paper as a digital replica.
Subscribe