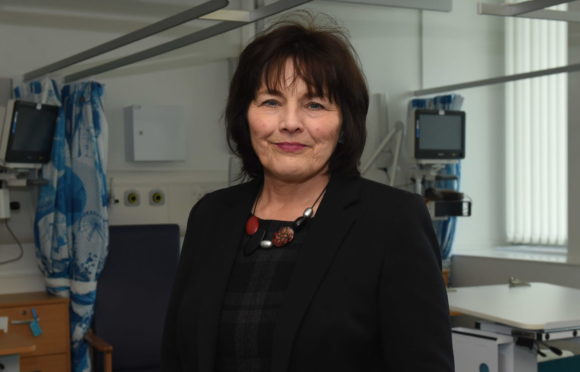 Women who want to have a mesh implant removed outside of Scotland will have their costs paid by the Scottish Government, Health Secretary Jeane Freeman has said.
In a major change of policy, Freeman last week announced that the NHS was inviting tenders from non-NHS hospitals to carry out the work. World-leading surgeon Dionysios Veronikis – who has carried a number of highly successful removal operations on Scots women left crippled by their implants – is now preparing a tender to carry out the work at his hospital in St Louis, Missouri.
Ms Freeman said that, if the SNP was re-elected, it would also introduce a Bill to parliament to allow women who have already paid for their own removal operations to reclaim their costs. The U-turn has been hailed by Scottish mesh campaigners.
Ms Freeman said: "We have decided to make these exceptional arrangements for surgery because of the trauma women have suffered as a result of mesh complications.
"Surgery carried out through this process, either in the UK or overseas, will of course be free of charge to patients, with necessary travel costs paid for."
Ms Freeman, who is standing down as an MSP at the election, paid tribute to Scottish mesh campaigners and backed their Mesh Charter.
She said: "Women affected have been tireless in their campaigning and I have learned a great deal and been much moved by listening to them. I am happy to give my support to the aims of the Mesh Charter.
"We are taking forward work now to change and improve services and support for women who have been injured by mesh."
Mesh survivor Olive McIlroy said: "We've not always seen eye to eye with cabinet ministers over the years and, despite having huge support from MSPs from every party, we have still had to fight tooth and nail every step of the last eight years to get where we are today.
"However, it's clear Jeane Freeman kept the best till last and we're delighted she has listened to our concerns."
Elaine Holmes, of Scottish Mesh Survivors, said: "Although we still have some work to do, we want to thank Jeane Freeman for continuing what Alex Neil started by officially stating that mesh should not be allowed to return and agreeing to new initiatives which will not only help save others, they will change the lives of those who were injured."
The women praised politicians from all parties who have supported their campaign.
Former health secretary Alex Neil, who is also standing down from parliament, said the women had run one of the most effective campaigns he had ever seen.
He said: "Their voices were powerful and they fought tirelessly for others despite the horrific injuries and issues they had all suffered because of mesh.
"I will look back on all we achieved with huge pride and urge my colleagues to continue giving these incredible women the support they deserve."
Former Health Committee chairman Neil Findlay, who is also standing down as a Labour MSP, said: "What the mesh campaigners have achieved is astonishing.
"I sincerely hope that once the new government is in office, they will waste no time keeping the promise they have made and get these brave women the treatment they need and secure the services of Dr Veronikis without delay before other countries do the same."
Scottish Conservative MSP Jackson Carlaw also urged the Public Petitions Committee to continue working with campaigners and said: "The work the women have done is one of the most important campaigns parliament has seen."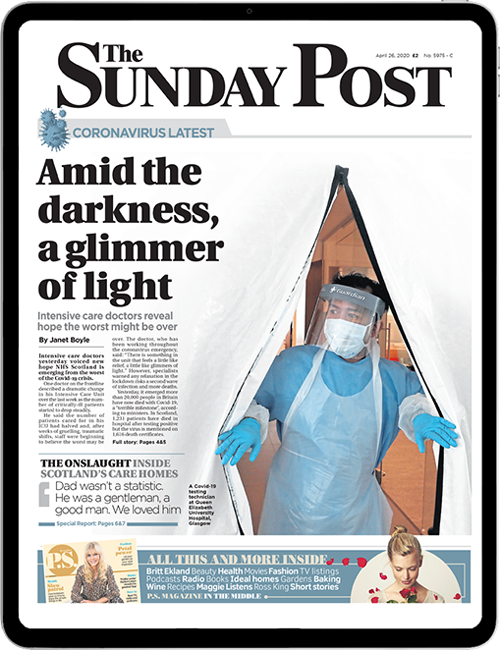 Enjoy the convenience of having The Sunday Post delivered as a digital ePaper straight to your smartphone, tablet or computer.
Subscribe for only £5.49 a month and enjoy all the benefits of the printed paper as a digital replica.
Subscribe