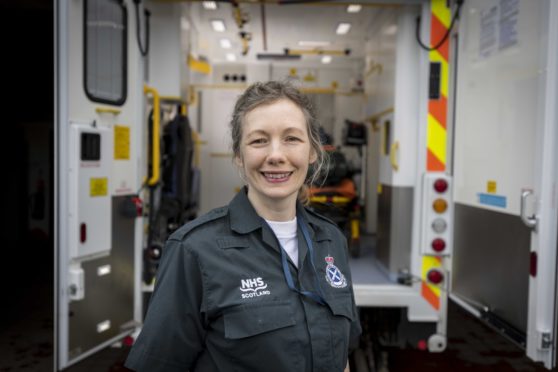 A mother who lost her baby daughter after months of fighting to save her life is honouring her memory by joining the Scottish Ambulance Service that rushed to her aid.
Gina Scanlan, 46, and her engineer husband David, 43, battled to keep baby Willow alive after she was diagnosed with the rare chromosomal condition trisomy 18, or Edwards' syndrome after being born in 2017 with serious heart defects.
Doctors were reluctant to carry out life-saving surgery to repair her heart because they believed the problems were linked to the "life-limiting" genetic illness.
Willow's life hung in the balance, divided between spells at home, in hospital in Aberdeen and Glasgow and at Robin House Children's Hospice in Balloch, with a series of emergency ambulance journeys by road and air.
But her parents, who live near Fyvie in Aberdeenshire, refused to give up on her and she had the surgery she needed in June 2018. The tiny infant who had fought all odds to live, rallied after the operation and was doing well. However, she later succumbed to a chest infection and died peacefully in her parents' arms in January 2019, aged just 14 months.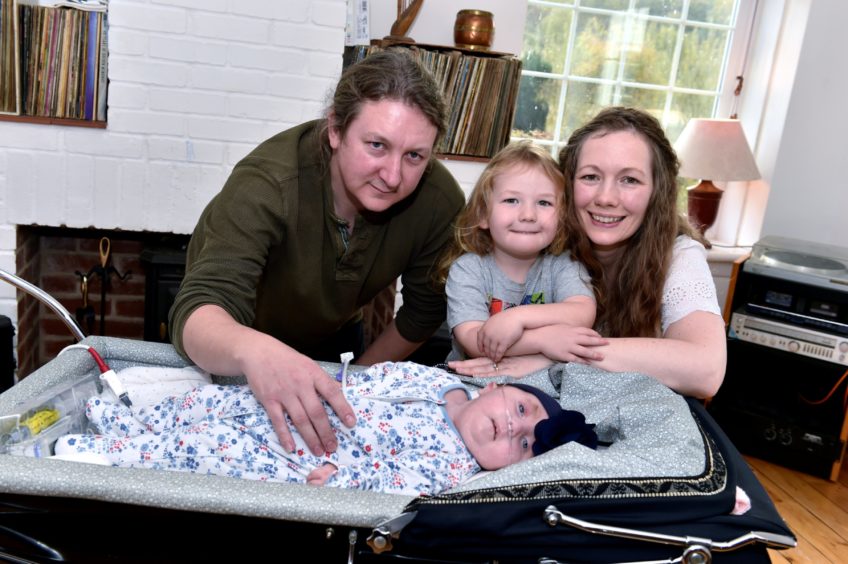 Now two years on Gina, who with David has a six-year-old son, Jude, revealed: "I want to help the ambulance service that did so much for us and I want to be able to help other people in the way that they helped us. At the times of greatest crisis, when we were most afraid, they filled us with confidence that they would do everything in their power to get our little girl to hospital alive.
"The last two years have been hard. You never really come to terms with the loss of your child, you learn to manage it. But now I am following Willow's fighting lead. I am ready to do this."
Gina was offered the post of trainee ambulance technician three weeks ago and is now in training. In July she will join the Banff ambulance station for a further 16 months of training. Not even the Covid pandemic can dampen her enthusiasm.
She said: "It is all the more reason to join. Ambulance crews are needed now more than ever. All the necessary safety precautions are in place and I have been vaccinated."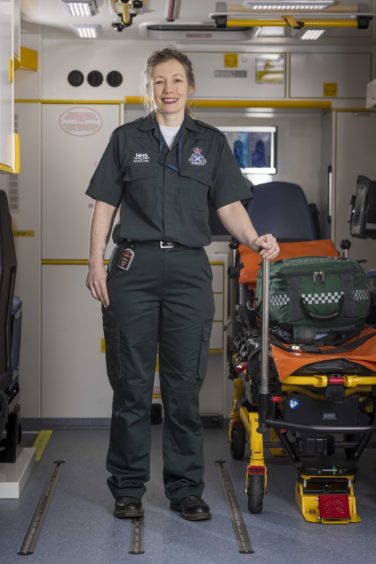 Reliving her first encounter with the ambulance service just weeks after Willow was born by caesarean section at the Royal Hospital for Children in Glasgow and while alone with her daughter, Gina said: "Willow was not breathing and was pale. I was terrified but I knew if I panicked she would die. I started resuscitating her with one hand and dialled 999 with the other hand.
"When I was blowing into her mouth I saw her chest rising and then she let out a cry. I cannot describe the relief."
She said of the two ambulance crews who arrived: "Their professionalism was outstanding and their compassion, empathy – for us as much as our daughter – touched us profoundly. They went above and beyond. We had to call 999 quite a few times during Willow's life. I knew that they would move heaven and earth to help her.
"They filled me with confidence. I felt relief from the moment they walked in the door; safe from the moment Willow was in the ambulance.
"Willow was a big part of our lives, she still is, and there is not a day that goes by that we don't think of her.
"She amazed everyone with her resilience especially her doctors in Glasgow who each time they told us to prepare for the worse were surprised to see her bounce back.
"Her determination, her lovely wee smile and her huge personality – even for one so tiny – won the hearts of so many. Even though losing her broke our hearts, the time we had was full of love and cuddles. We are so glad we had her.
"Willow would be proud of me for joining the ambulance service. I can't help but think of her smiling and willing me on."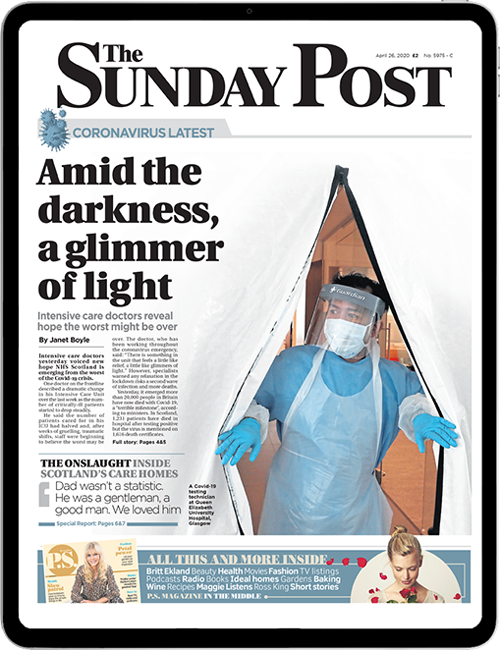 Enjoy the convenience of having The Sunday Post delivered as a digital ePaper straight to your smartphone, tablet or computer.
Subscribe for only £5.49 a month and enjoy all the benefits of the printed paper as a digital replica.
Subscribe