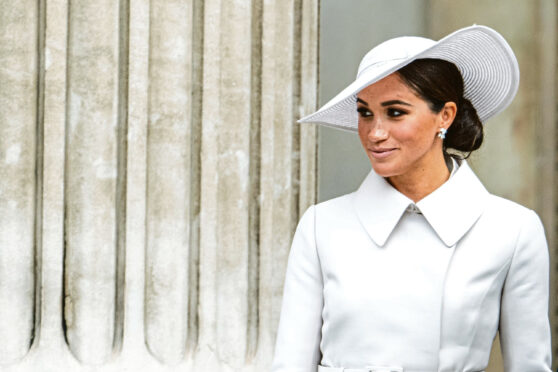 Around a 90-minute drive west of Los Angeles – preferably via a luxury car such as a Bentley or a Bugatti – is the lush California coastal town of Montecito.
It's the home of the America's West Coast elite, of millionaires, billionaires, and people even more rich and powerful than that; Hollywood has some lovely homes but Montecito is a step up from that.
The average house will cost you around £5 million; a fair bit more than the average two-up, two-down in Niddrie, then!
It's not the first place the average jobless couple would expect to be examining on RightMove but of course the Duke and Duchess of Sussex aren't exactly average.
Meghan Markle opened the doors of her and Harry's palatial residence last week for an interview with The Cut magazine – which made headlines around the world – about her new podcast and gave us all a glimpse of how she lives.
It is valued at an eye-watering £12.5m, so their home insurance bill must be more than a few quid every month.
The startlingly deluxe mansion includes nine bedrooms, 16 bathrooms, a swimming pool and a chicken coop.
All I could think when I saw that was Harry's back must be aching after doing the hoovering on a Saturday morning.
"We were looking in this area and this house kept popping up online in searches," said Meghan. "We didn't have jobs, so we just were not going to come and see this house.
"It wasn't possible. It's like when I was younger and you're window shopping – it's like, I don't want to go and look at all the things that I can't afford. That doesn't feel good."
Happily Meghan and Harry got some media deals worth big bucks – what a relief it must have been to stop taking cheques from the provvy!
Meghan said she and Harry visited the home and, in the garden were two intertwined palm trees.
"My love, it's us," she said to him. I can relate, Meghan. When I saw my first flat in Glasgow I saw a burst ball in the garden which reminded me of myself after a night on the lash at Clatty Pat's.
"We did everything we could to get this house," added Meghan. It's amazing what a box of Milk Tray for the estate agent can achieve!
Their home also has an elevator, a chef's kitchen with a butler's pantry, a billiards room, gym, wine cellar and a spa, as well as a wet bar. I've no idea what that is but you might want to take a tea towel to it, Meghan.
I noticed a dog show taking place in Montecito a few days ago and it was as upmarket as you'd expect.
The winning hound could dance and the third-placed entry was a cocker spaniel who could understand commands in both English and French. Meghan has a year to prepare for the 2023 show; she could enter her faithful companion.
I meant a dog, rather than Harry, of course!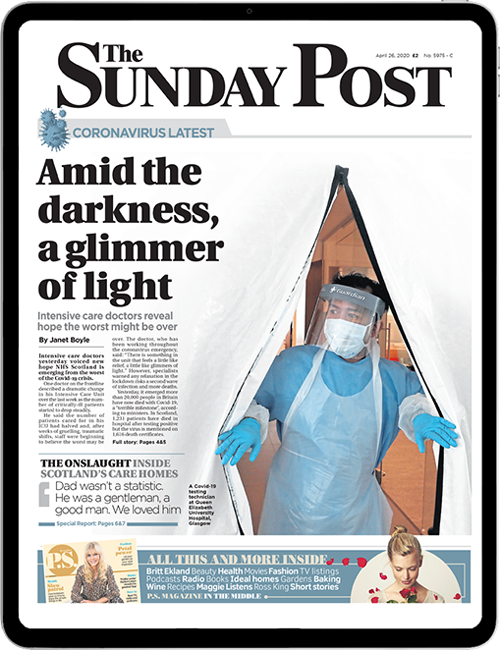 Enjoy the convenience of having The Sunday Post delivered as a digital ePaper straight to your smartphone, tablet or computer.
Subscribe for only £5.49 a month and enjoy all the benefits of the printed paper as a digital replica.
Subscribe