Intrepid polar explorer dives in to chart some of Scotland's wildest water
By
Sally McDonald
September 6, 2022, 12:04 am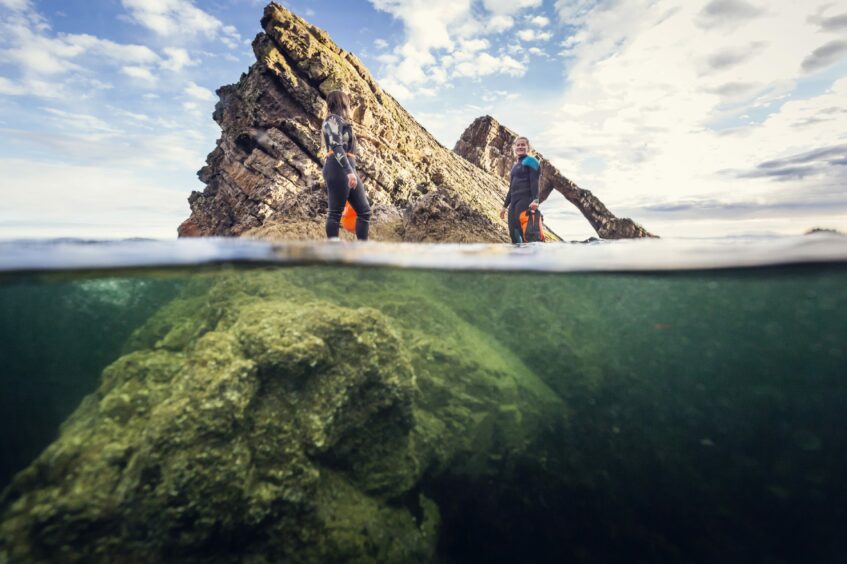 When Mollie Hughes hauled her 105kg sled solo across 700 miles of frozen wilderness to the South Pole, she could not have anticipated she'd face any greater isolation. Back home in Scotland, she did.
Hughes, 32, was dubbed "the new Scot of the Antarctic" after she skied into the Guinness Book of World Records by crossing Antarctica alone and unsupported for 58 days – eight of them in perilous crevasse territory and white-out conditions with storm force winds and temperatures plummeting to minus 45C. She finally reached the Pole on January 10, 2021, aged just 29, the youngest woman ever to do so.
Shortly after her return to Edinburgh, Hughes found herself alone again, this time locked down in the pandemic, with nothing but the four walls of her small flat for company. But a new adventure was to spring out of her isolation; one that, when restrictions allowed, plunged her into a water world that was practically on her doorstep.
Hughes, who in 2017 had already become the youngest woman to climb Mount Everest from both its north and south sides, said: "I am used to being in big, wide spaces and suddenly I was in my little flat in the middle of Edinburgh. I was longing to be out there and exploring, but I was also thinking a little bit more about what is closer to home.
"My adventure ambitions have looked so far from our shores like the Himalayas or the frozen continents. But when I was here in Scotland – which I realised wasn't a bad thing – my vision changed."
The woman who grew up partly on the Dorset coast set her sights on Scottish waters. From rivers and canals to water-filled quarries, remote coastal idylls and freezing mountain lochs, she explored more than 60 wild locations to swim, kayak, surf and paddleboard.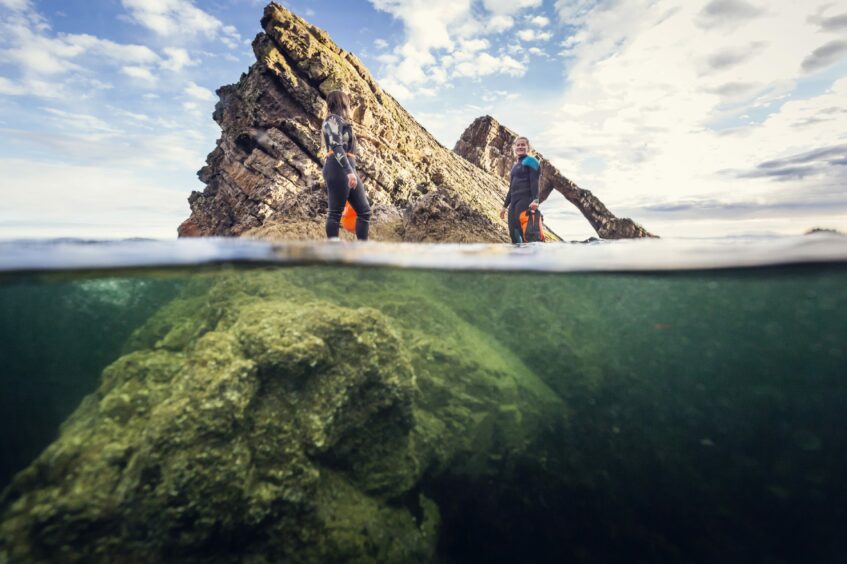 Touring Scotland in a campervan and accompanied by award-winning Glasgow photographer Rachel Keenan and other pals, Hughes, Scouts Scotland's first female president, discovered not only the best spots to make a splash but also the physical and psychological benefits being in "blue spaces" can bring. The result is a new book, Blue Scotland: The Ultimate Guide To Exploring Scotland's Wild Waters, graded for everyone from novice to expert, out on September 15.
She explained: "It started off as a lockdown idea. Rachel and I used to work together and had been friends for a while. When I came up with this book I knew the photography had to be great and Rachel sprang to mind. She is the kind of person you want to spend a year with, travelling around Scotland in a campervan.
"She is tough in a modest way and her photography is amazing. I would be going off swimming but Rachel was there with a camera, balancing on a paddleboard or a kayak taking pictures, thinking about angles, and about how she was going to charge her batteries at night in a tent."
The author, who is a director of Ocean Vertical, an East Lothian outdoor centre leading ethical adventures into Scotland's mountains and seas, added: "I have always had a sense of calm and wellness around water. A lot of studies show that blue spaces are better for us than green spaces, like countryside and forest. It doesn't matter where the blue space is, they all have beneficial effect. You can have amazing spaces like Luskentyre on the Isle of Harris but you can also find that sense of well-being in an inner city blue space – like on the Clyde.
"They are all different according to what day you go. They are all wonderful mini adventures."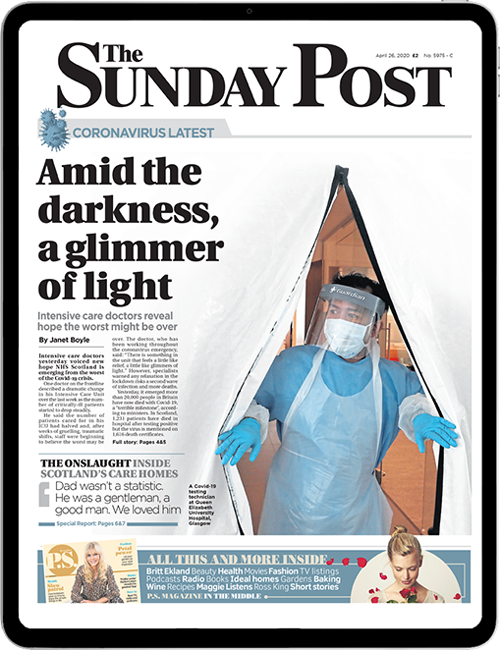 Enjoy the convenience of having The Sunday Post delivered as a digital ePaper straight to your smartphone, tablet or computer.
Subscribe for only £5.49 a month and enjoy all the benefits of the printed paper as a digital replica.
Subscribe