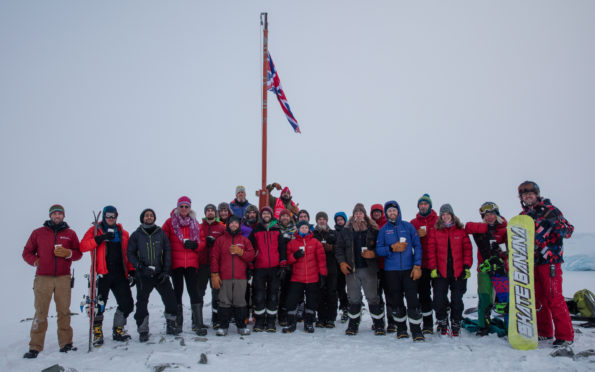 It is the coldest place on earth, where temperatures plummet to -30°C and the sun does not rise for weeks.
Nevertheless, a band of intrepid Scots has joined a dedicated team spending the winter working at the British Antarctic Survey (BAS) station near the South Pole.
The trio are part of a unit carrying out vital research all year round to monitor climate change.
They said goodbye to the last of the summer staff in May and won't see another new face until October.
Here, Janet Boyle puts a call in to the bottom of the world.
---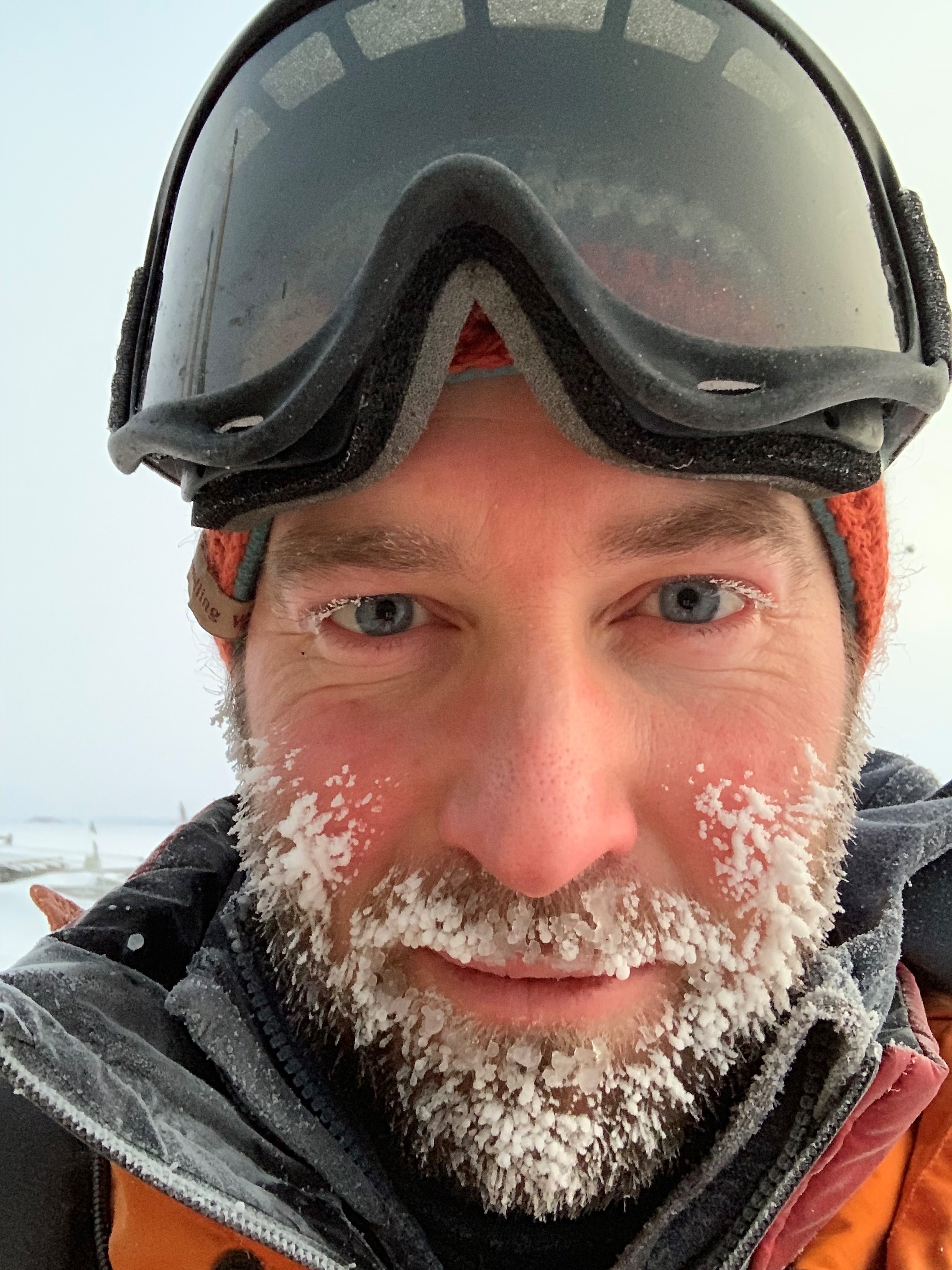 The Station Leader 
The winter station leader at the research station in Rothera is a former Edinburgh bar manager.
Matthew Phillips is on call 24/7 and will have been there 14 months by the time he clocks out early next year.
"We are the most southerly British outpost during the Antarctic winter and are very much on our own," said Matthew.
"There are just 23 of us during the current winter months and I am responsible for the day to day running of the station.
"That means carrying a radio with me at all times and it even stays on during the night next to my bed.
"I make sure people get to work on time as well as everything that keeps an Antarctic station running.
"That includes taking snow depths around the station, deciding if it's safe for people to go out skiing or climbing, working out how much food we will need to be delivered when the supply ship comes in January."
Matthew got his job with the BAS when he gave up working in bars to train in outdoor education.
He was a coxwain and mountain guide in Greenland.
But his route to the Antarctic came via an outdoor centre job he had driving boats off North Uist.
It involved ferrying passengers to the remote North Atlantic island of St Kilda.
His boss worked on expedition ships to the Antarctica and Matthew was chosen to be a diver on one of them.
"As we sailed north at the end of the season I remember standing on the stern the deck of the ship, watching the land drop below the horizon.
"I had to hold back the tears and I'm not normally emotionally charged like that.
"That was February 2009, I've been utterly hooked on the place since."
The months of darkness in Antarctica don't bother him as much.
"But it does play havoc with my sleep pattern," he added.
The weather is a bigger challenge but he and the other Scots have acclimatised.
"There are lots of little things that need attention…like having to dig your way back into a building after a big fall of snow.
"There's no such thing as bad weather, just bad clothing.
"So we wear lots of gloves, hats and warm layers.
"You do spend a lot of amount of time taking layers on and off when going between the buildings on station.
"Then, you catch yourself thinking it's warm…when it's just -6C."
One of the most unusual qualifications needed to manage the base is to be sworn in as a magistrate.
"I am magistrate for the territory.
"The British Antarctic Territory is the largest of the overseas territories and being magistrate is part of my job.
"I have to add that it is massively unlikely I'll have to use any of those powers, though."
---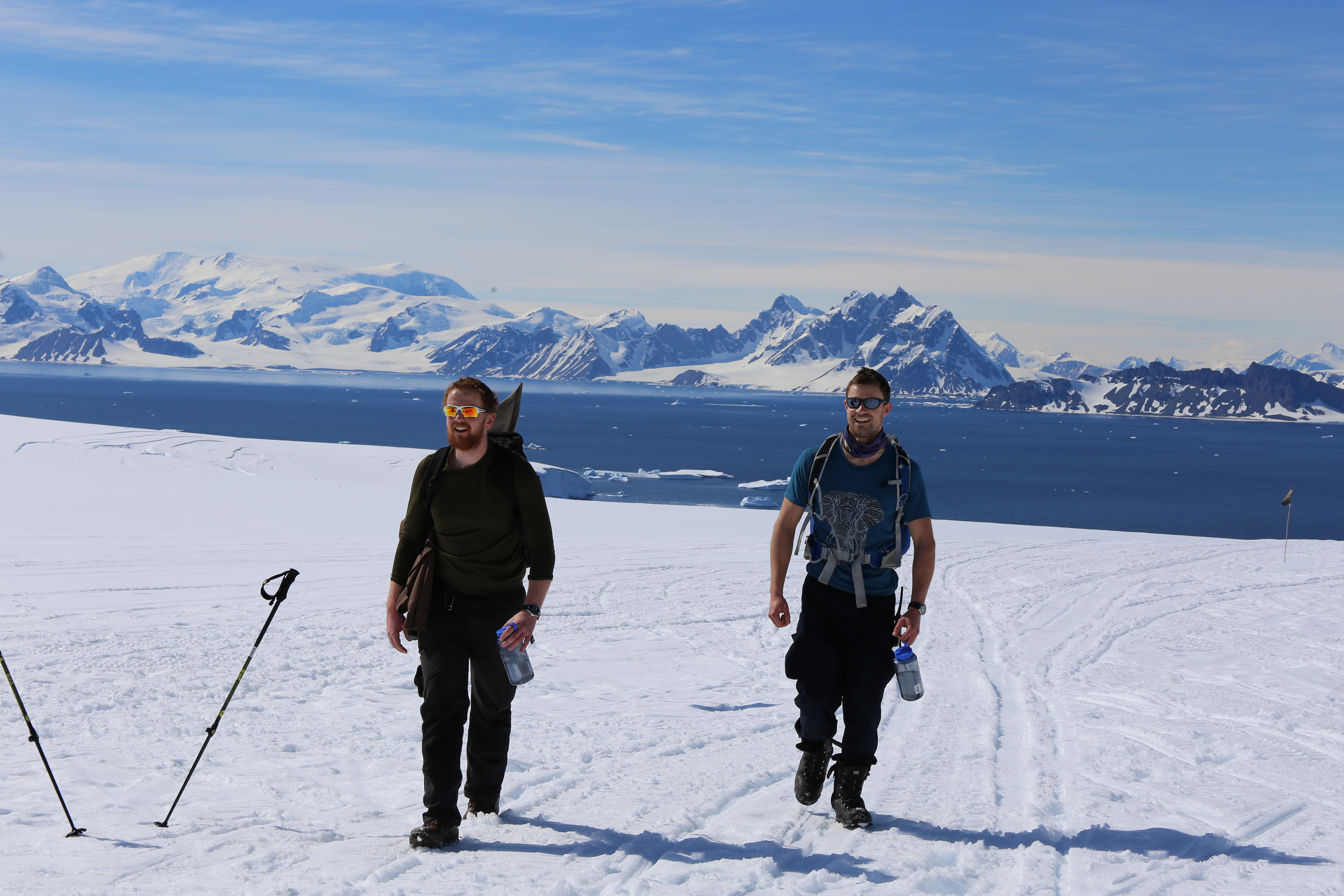 The Boating Officer 
Base boating officer, Andy Lines was previously a Royal Navy warfare officer.
He served on the bridges of Minehunters, Destroyers and an Amphibious Assault warship.
After leaving the navy he was interested in a job on the BAS research vessel Sir David Attenborough – but instead came across an advert for the job on the base itself.
"The job here was one I wasn't aware of but was very happy to stumble upon," said Andy.
"I provide boats for scientific research.
"This involves training crews to a level to take a boat out by themselves and driving it on diving operations.
"It also means repairing the inevitable repair patches from the invisible, but very hard, glacier ice chunks at the surface.
"Even the science deep inside Antarctica involves a safety boat on standby as planes take-off and land."
"I was trained to co-pilot our Twin Otter aircraft.
"This gave me the chance to go to remote places with science field parties."
Working in -30C affects equipment more than people, Andy reckons.
"Rinsing the saltwater off a boat can see a hosepipe freeze the instant it kinks.
"In -30°C camera batteries can last as little as a minute unless a hand-warmer is keeping them warm.
"The vital surface-to-diver communications box will be taken out with a hot water bottle sitting on top of it."
Zero-light pollution makes star-gazing a joy for the small band at the base.
But the sub-zero temperatures mean keeping the SPF cream in their underpants…or it freezes.
They need it even for the few hours sunshine after August, because of the gaping hole in the ozone layer which lets in dangerous radiation from the sun.
The snow also reflects the light rays.
"On my first trip off base my sun cream froze solid," Andy revealed.
"I couldn't defrost it inside my underwear because I was already defrosting my toothpaste there."
---
The Ice Diver  
Calum Stronach, the base Dive Officer is originally from Thurso.
His route into the job was as a marine biologist.
"I have always had an attraction to polar exploration and it's been a lifetime goal of mine to dive under the Antarctic sea ice.
"I first applied for a position with BAS in 2012, straight after leaving university.
"They told me that I needed more experience and so I spent six years developing myself as a diver and learning more about marine science.
"I finally got accepted for the job as Field Diving Officer.
He organises all diving operations from BAS at Rothera base.
"For the diving, we have excellent dry suits and thermal base layers that keep us warm in the water.
"We have slowly become accustomed to the temperatures and now diving in sub-zero temperatures feels very normal."
Calum, who says missing his wife Cara is the hardest part of living in the Antarctic, admits enjoying the thrill of a good 50 knot wind in his face.
"It reminds me of growing up in Thurso!
"The most difficult aspect is when you lose complete contrast in a blizzard and can't tell up from down anymore.
"That can be really disorientating and definitely leads to tripping over a lump of snow you couldn't see at your feet.
"You can get so focused on your work, you can easily forget that you just walked across the frozen sea, past icebergs trapped in place to go diving through a hole you cut in the sea ice."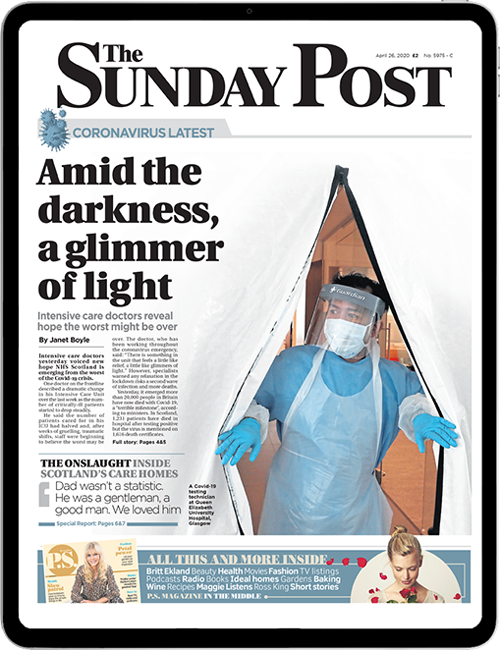 Enjoy the convenience of having The Sunday Post delivered as a digital ePaper straight to your smartphone, tablet or computer.
Subscribe for only £5.49 a month and enjoy all the benefits of the printed paper as a digital replica.
Subscribe