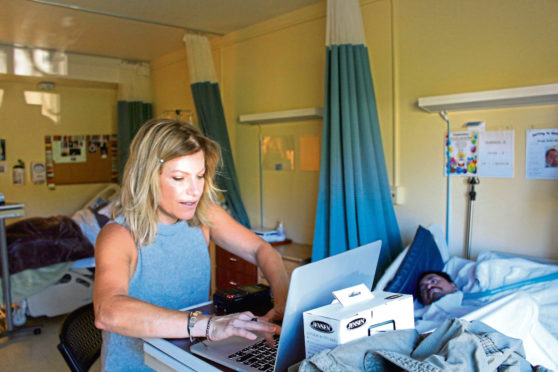 In 1999, at a remote junction in rural San Diego near the Mexican border, a truck collided with a car.
The driver of the truck was thrown clear and left in a coma.
The man's pockets held no clue to his identity – merely a few pesos and a phone card.
He was nicknamed Sixty-Six Garage, after the mechanics who towed away his van – or so the story went.
With no family or friends, Sixty-Six Garage was left in a California nursing home.
That was until investigative reporter, Joanne Faryon (pictured above), took an interest in the unidentified accident victim.
The result is Room 20, currently one of the top 10 podcasts in the UK according to the Apple iTunes charts.
Faryon's investigation is full of twists and turns but – spoiler alert – we do find out who Sixty-Six Garage is.
The answer to another gripping question – whether our mystery patient may be slightly more conscious than your average coma victim – is also answered. After nursing home manager Ed Kirkpatrick gave Faryon regular access to Sixty Six, she noticed something strange.
"Each time I saw him, I looked at him as though he wasn't a person – like he was someone with no thoughts or feelings. Until one day, early in 2015, he smiled at me.
"Despite all the research I had read and despite knowing that a smile can be a reflex, I was convinced in that moment that Kirkpatrick was wrong — Garage was still in there."
Room 20 (Apple Podcasts)
---
The Moth (Apple Podcasts)
Public speaking is, according to some surveys, more terrifying than death. You might then be impressed by The Moth, a group dedicated to live storytelling true events. This podcast is some of those stories, told by the people who lived through them. That includes the likes of Salman Rushdie, Ethan Hawke and Molly Ringwald.
---
Serial: Season Two (Apple Podcasts)
The second season of Serial is often cited as one of the most disappointing podcasts of all time, but that's probably a bit unfair. It is difficult to follow up what was an unprecedented smash-hit. The second run moves away from an unsolved murder and into a completely different field – to the story of Private Bowe Bergdahl, and why he deserted his remote US Army outpost in Afghanistan in 2009…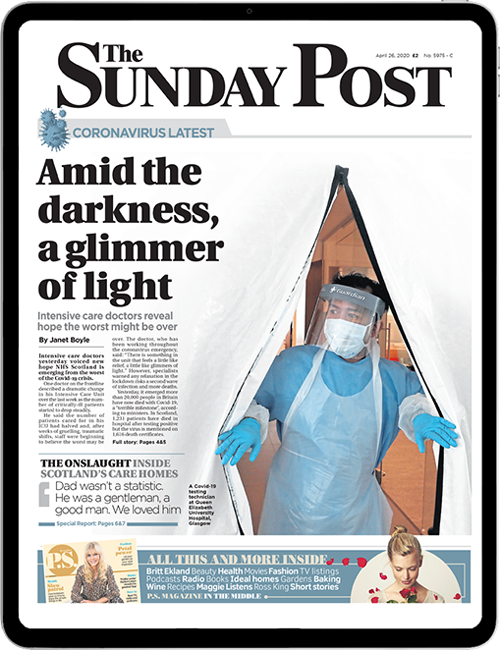 Enjoy the convenience of having The Sunday Post delivered as a digital ePaper straight to your smartphone, tablet or computer.
Subscribe for only £5.49 a month and enjoy all the benefits of the printed paper as a digital replica.
Subscribe