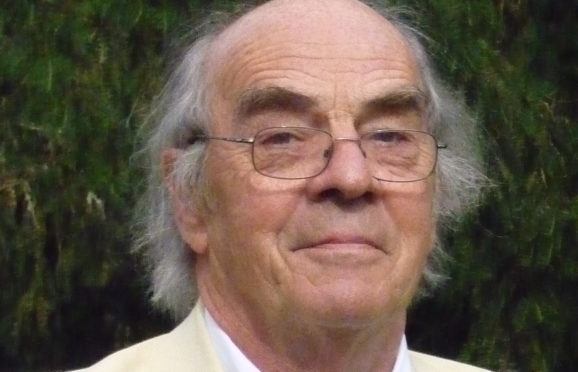 The saying "You couldn't write the script" could have been coined for the wild life of zany entrepreneur-turned-author Nick Perry.
Having amassed – and then lost – a fortune, raconteur Perry admits his life has been "a comedy of errors and a catalogue of breathtaking risks" all of which he blithely says were borne "without ever considering the consequences".
And with The Great Pretender – the final book in the trilogy of his escapades – now out in bookshops, he confesses: "I am 72 now and nothing has changed."
Wiltshire-based Perry, who with wife Arabella travels often in Scotland and whose company Noble Art Design produces gifts for heritage shops including those of the National Trust for Scotland and Historic Environment Scotland, says: "The books are really about my ridiculous life.
"The first, Peaks And Troughs, is all about when I bought a hill farm in Wales with my brother, having no idea of what we were doing and becoming the laughing stock of the community."
Cue book two – the product of a Greek adventure, which saw Perry, his four children and his then-wife Ros on the Greek island of Ikaria.
"I worked in a monastery and looked after goats for a nun with arthritic hands and then I became a fisherman," he says. "We stayed for a year until my children were accidently poisoned with strychnine. They survived."
The family's safe return to Britain paved the way for the final book.
"I thought I'd have a crack at becoming a millionaire," he chuckles. He found silicone while working for a brass-rubbing centre making moulds for children's kits.
The writer says: "Silicone is such a sensitive rubber it will reproduce every pore on your skin. I decided I would start making the world's best replicas."
And so began a life in legitimate fakery – making copies of antiques he says were so authentic "they would fool anybody".
"I moved on to statues," he reveals, "and moulded and cast a replica of a huge bronze statue for a very wealthy lady who had fallen on hard times. She wanted it to replace the original which she was going to sell but didn't want people to know about it."
His work – including a commission to copy the original Mary Rose ship's bell – continued to be fruitful.
"I never made a million but I did make a fortune," he reveals. "I became a playboy, bought a racehorse and a black Alfa Romeo but squandered all my money."
Now, when he is not away on business, Nick is locked in his study, writing.
"Any book is only as good as its characters," he says, "and this book is full of wheeler dealers and people who lived by their wits."
---
Nick Perry The Great Pretender, Polygon, £8.99