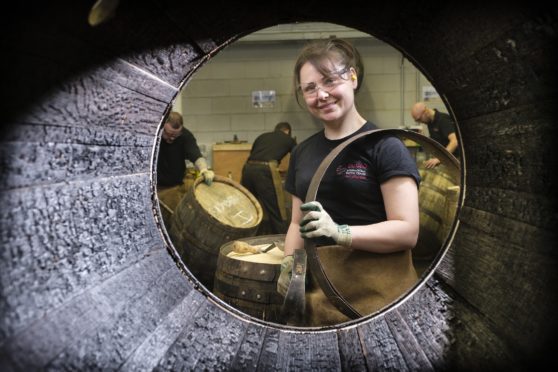 Whisky has always been a big part of my life.
Ever since I can remember, my dad has been really into malts and his passion transferred to me as I got older.
It wasn't an instant love affair, but once I learned about the smell, the taste and the flavours, everything started to fill me with curiosity.
The Speysides, the Highlanders, the Islays – there are so many different flavours to explore and enjoy.
My mum is also originally from Scotland, and I had visited her homeland a lot in the past, so learning to love the warm, smooth and robust nectar really gave me an insight to my family's past and traditions.
With every sip, I felt like I was keeping our connection to Scotland alive, despite growing up 4,000 miles away in Vancouver.
I must admit, I have had a few different careers over the years.
First, like many, I was in retail for the majority of my teens and 20s. Then I made the move into life insurance, where I spent the next 12 years working in an office.
But it wasn't until I was working as a corporate assistant for a mining company that I decided to fulfil a lifelong passion.
I had always toyed with the idea of uprooting my life and moving to Scotland and, two years ago, I finally bit the bullet.
I packed up my world and hopped on a plane across the Atlantic.
Once I was here, I was gung-ho to find any way to get into the world of whisky, an industry which had intrigued me for years.
Luckily, fate intervened.
I arrived here in March last year. The following month, I saw an advert for the apprenticeship programme at the Cambus Cooperage in Clackmannanshire, where casks are produced for Diageo, the world's largest producer of spirits.
It's not often you see openings to work at the heart of the distilling process, so I jumped at the chance and kept my fingers crossed.
My application was successful and, a few months later, I started learning the centuries-old skill of making oak casks for the maturation of Scotch whisky.
It's funny how things just seem to come together perfectly – almost like how the ring of a barrel fits seamlessly against the wood.
Hand-constructing casks, barrels, buckets and tubs, coopering is one of the oldest crafts in the world, and our everyday tasks are very physically demanding.
Every year around 400,000 casks leave the cooperage and, over the four years of our training, we'll help with the two main processes; rebuilding and rejuvenating.
Rebuilding sees casks that are not suitable for refilling with whisky taken apart, and the damaged staves or heads are replaced.
Rejuvenated casks are suitable for refilling but tired from previously maturing whisky, so the inside surface of these is shaved away and then re-charred with high-pressure flame to reinvigorate the wood.
The first cask we completed on our own – under the watchful eye of our tutors – was a really proud moment for me.
All that tradition, craft and mathematical precision ends in a barrel that could potentially hold a special whisky that's drunk by someone halfway around the world, maybe in 10 or 15 years' time.
It's pretty exciting to be a part of that journey.
Although there are 16 coopering apprentices in our programme, I am one of only two women – and I was a little surprised to learn we were the first female coopers in Scottish history.
Coming into a male-dominated workplace didn't put me off in the slightest. In fact, I found it really empowering to be one of the first women to make my mark.
Despite what some people say, I still don't feel I'm breaking down barriers or trailblazing – I'm just working in an industry I love, and if that inspires more women to do the same, even better.
Starting as an apprentice at 38 does mean I probably won't spend quite as long swinging a 4lb hammer as my colleagues. But there are so many different paths I could follow now I have my foot in the door, including becoming a whisky historian, a lecturer, or even a brand ambassador.
I am just so thankful to play even a small part in keeping a traditional craft and industry alive. And I think it means even more to me, coming from Canada.
Back home we have rye whiskey, sure. But it doesn't even compare to beauty of Scotland's national drink.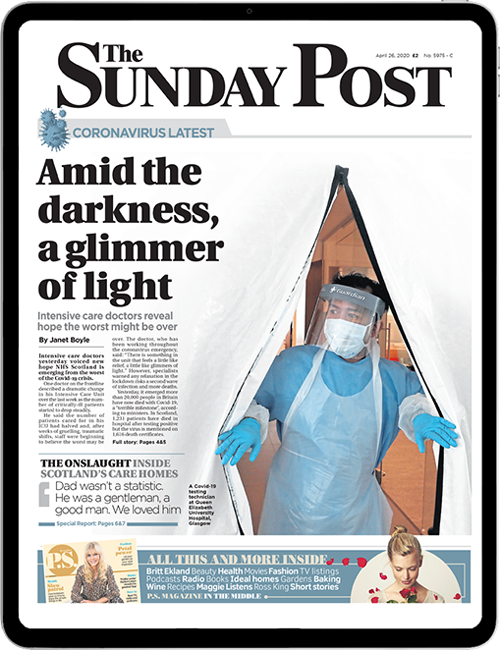 Enjoy the convenience of having The Sunday Post delivered as a digital ePaper straight to your smartphone, tablet or computer.
Subscribe for only £5.49 a month and enjoy all the benefits of the printed paper as a digital replica.
Subscribe