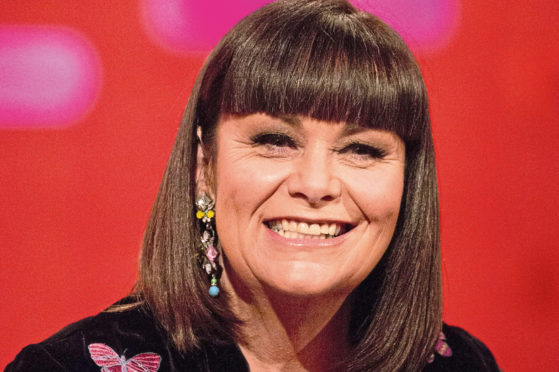 Despite lockdown, Dawn French, comedian, actress and novelist, has welcomed the chance to get together with her old mucker, Jennifer Saunders.
They've been reunited for a podcast, are appearing in Kenneth Branagh's movie remake of the Agatha Christie thriller Death On The Nile, due out in December, and have kept in touch during the pandemic, she reveals.
"My first bit of 'back to work' was with Jennifer. As soon as we were allowed to meet up at a great distance from each other, with a wall of cake in between, we met up and devised a series for Audible.
"We see each other all the time anyway as friends. We're not very good on Zoom. I'd rather be on the phone to her or we text each other a lot.
"If we don't get to see each other much, we just pick up where we left off. There's never a guilty gap. It's not a friendship that you have to feed on a regular basis to keep it topped up. It's very secure."
During lockdown, French, 63, finished writing her first novel in five years, Because Of You, a story of love, identity and belonging as two baby girls born on the millennium New Year's Day change the paths of the women who give birth to them.
One is stillborn and, in her desperate grief, the bereaved mother steals the other healthy baby from the hospital. Then unfolds the story of what happens to the two couples – and the child – as they face the consequences.
French explains: "I wanted to find a story where it was a challenge to empathise with the main character. She is somebody who is honourable and upright and who we want to love, flaws and all, who does something huge and wrong. I wanted to write about someone you would still love when she makes a giant mistake. I wanted to morally wobble the centre line."
The novel explores the nature/nurture debate and whether a child's personality would naturally follow that of his or her birth parents or adoptive parents.
It's a subject she admits she's thought about a lot – she has an adopted daughter, Billie, with ex-husband Sir Lenny Henry – but hasn't come up with an answer.
"It's dollops of both and it depends on the people. The problem is that if you have somebody who is brought up by a different family than their blood relative, you could forever be saying, 'Oh, clearly this person is the result of the nurturing in the new family', or 'This person is the result of the nature of the old family'. But how would you ever know?"
French spent lockdown at home in Cornwall with her husband, Mark Bignell, who runs a drugs rehabilitation charity, her daughter Billie and her stepdaughter, Lily. She dedicates the book to Billie, Lils, as she calls her, and Olly, her stepson.
"Lockdown was frightening, but I'm quite resilient and resourceful and to hunker down with my family was a kind of a treat.
"My two daughters came to live with me for three months and we cooked for each other and talked a lot and gave each other space and had robust debates about things.
"When we get the chance to look back, what we'll notice is all the little acts of kindness and the moments when people pulled together and supported each other. So, although it was difficult, it was rewarding in many ways."
---
Dawn French – Because Of You, Michael Joseph, £20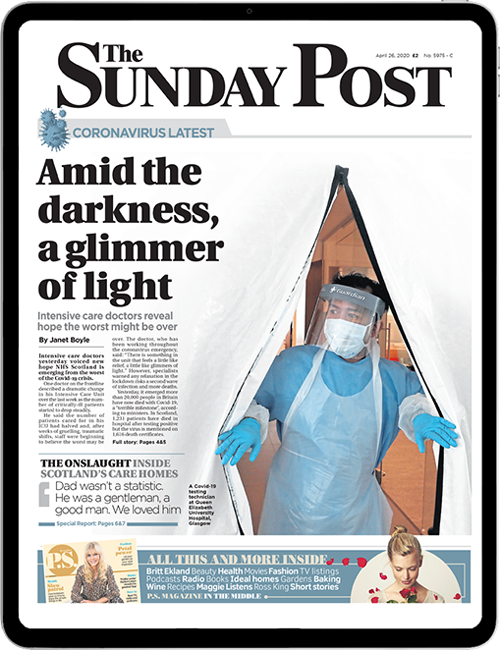 Enjoy the convenience of having The Sunday Post delivered as a digital ePaper straight to your smartphone, tablet or computer.
Subscribe for only £5.49 a month and enjoy all the benefits of the printed paper as a digital replica.
Subscribe