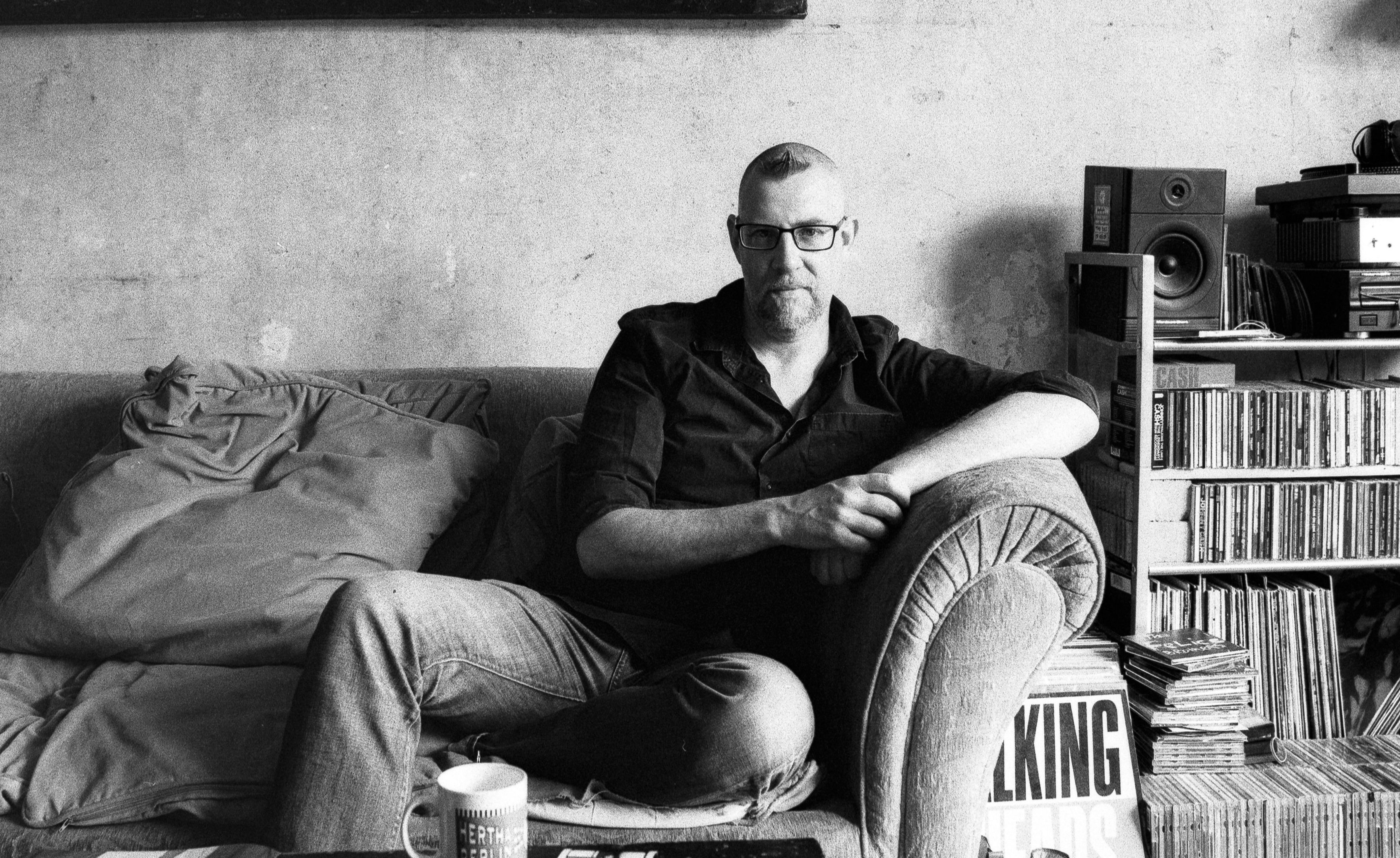 ON the 19 August, author Graeme Macrae Burnet will be coming to the Edinburgh Book Festival for a 'theatrical exploration' of his Man Booker-shortlisted novel His Bloody Project.
Graeme chatted to the Sunday Post ahead of the festival and the release of his new book The Accident on the A35.
New blood
Graeme's upcoming novel – The Accident on the A35 – is a sequel to his first book The Disappearance of Adèle Bedeau.
The two novels will be set in the same town and feature the same central detective character. However, this will is not the beginning of a long-running series, but rather two parts of what will be a trilogy.
When asked if he'd already planned out the third and final book in the series, Graeme said: "I don't plan at all. I start with the situation and a couple of characters.
"The characters determine what will happen. I might have a couple of vague plot lines in my head but I'm more interested in following the characters and they would think and react.
"That's my writing process – I like the action to grow organically.
I wouldn't want the novel to become to schematic – I think letting the plot unfold in this way means the book can have the kind of life I'd want it to have."
Very excited to announce @GMacraeBurnet forthcoming novel, The Accident on the A35, sequel to his superb debut.https://t.co/UoTyvv7PKm

— Saraband Books (@SarabandBooks) April 18, 2017
Just a small town boy… 
Living in a literary world…
All three of Graeme's books are set in small towns or villages.
Graeme likens the location in his first and third books to the 'French equivalent of Cumbernauld.'
When asked why he chooses these places, Graeme said: "Certain similarities keep coming back – they're not necessarily planned.
I tend to use clautrophobic settings – where the characters want to escape."
The author was brought up in Kilmarnock and said this might have influenced his placement of the characters.
"Nothing against Kilmarnock… but I remember wanting to escape as a teenager to somewhere more exciting. Like a teenager does."
Graeme's mother comes from Wester Ross, which could explain him gravitating towards the highlands for His Bloody Project.
To frame his novel in a desolate highland village in 1869, Graeme had to do his research.
"Of course, I had to do some general historical research but what I'm really interested in is the minutiae of everyday life.
Enjoy meeting people, bringing history to life and delivering excellent customer service? Come and join the team…https://t.co/Ybk6oTm3f7 pic.twitter.com/5cJ88vA8Ot

— Highland Folk Museum (@HighlandFolk) July 23, 2017
I found the book Highland Folkways, by IF Grant who also founded the Highland Folk Museum, incredibly useful."
"I visited the National Archives and read letters penned at that time – a great way to see how people spoke, interacted and thought in those days."
Writer Graeme said he also looked into criminality and psychology and how they were treated in the nineteenth century: "Some of what I found was quite troubling."
"I looked into the psychology in lamens terms – the thought process of the characters.
Why does Roddy act the way he does? Is he some revenge character or is there something more going on?
"I'm interested in 'free will'.
"Do we have free will? What shapes our decisions? Is it in hereditary? Is it in our upbringing?
"I hate the word 'theme', but without planning it my books do seem to have the 'theme' of free will.
"I'm interested in the agency we have as characters, especially if they're oppressed by their family or surroundings.
"Roddy is just a teenage boy with teenage boy concerns."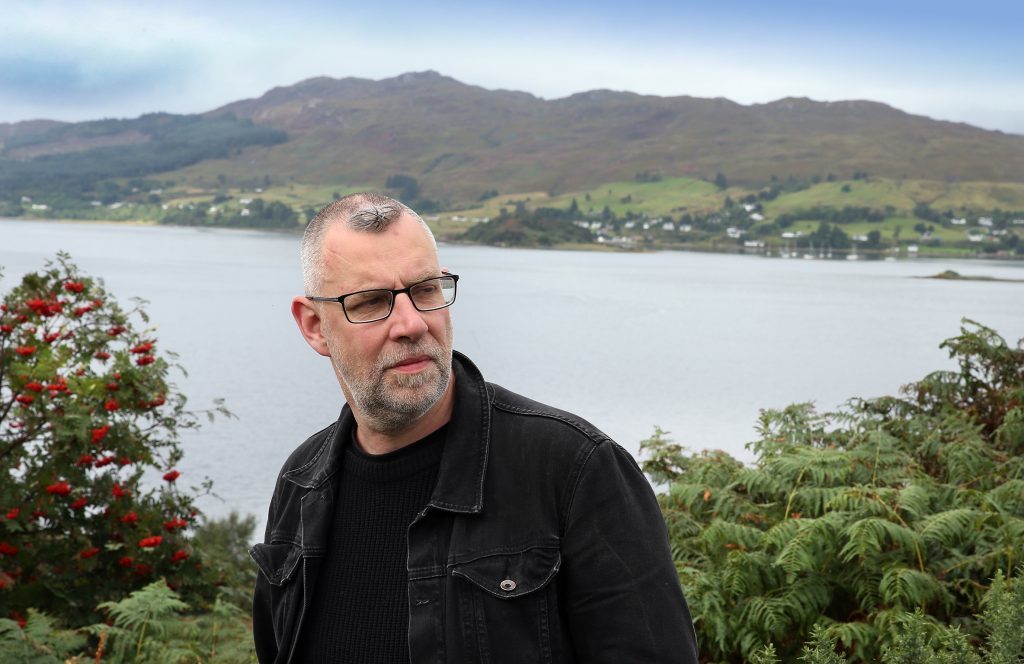 'I don't want to be treading old ground'
His Bloody Project, published in November 2015, was greeted with critical acclaim and a plethora of awards.
On putting out a new book after the last was such a success, Graeme said: "You do get nervous anyway.
"You work until you cannot even look at the thing anymore. Even once it's out, you look at it and you see all the tiny flaws.
"With my previous two books the world didn't pay much attention. This is quite a small-scale book. I hope it's judged on its own merits."
Graeme then went on to praise his publishing company, Saraband, for not pressuring him into producing more of the same after His Bloody Project was such a smash-hit.
"You have to go with the courage of your convictions. I know people would have accepted another His Bloody Project.
"Lots of publishers want a long-running series. Lucky, my publisher Sara Hunt has been fantastic.
"After finishing the first book, Sara asked what I was working on, I told her book set in 1869 in Scotland and she said 'Cool!'
"She didn't try to convince me to write what they wanted.
"I just write what I'm attracted to. I don't want to be treading old ground."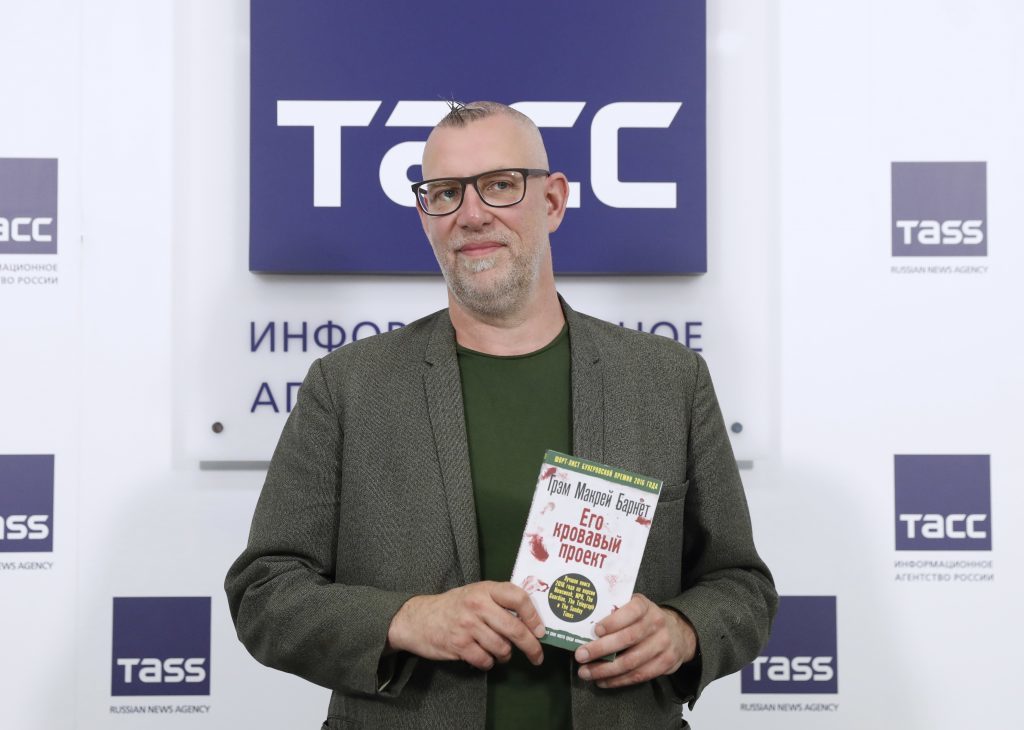 Ink-redible success
On how you measure the success of a novel, Graeme said simply: "Finishing a novel and finding someone to publish it is a success in itself.
"Then as you go along the goalposts move. You hope the next one is more successful.
"To be on the Man Booker shortlist was totally amazing. The Saltire Shortlist as well  – James Kelman is a literary hero of mine – to have his name alongside mine was incredible."
The reader reaction also means a lot to Graeme, and he's amazed when his words reach folk from far-flung places: "My books have started going round the world.
"When people from places all over the world say they've read the book and it meant something to them – that's jaw dropping."
And of course, rocketing up the best-seller list is no bad thing: "Good sales allow me to live as a writer – I'm very lucky, it's a rare thing to live off book sales alone."
Whats next for Graeme…
Quick-moving independent Glasgow film company Synchronicity have bought the film rights to His Bloody Project.
Since then, Graeme has received 'numerous' enquiries about film rights but says: "I used to work in TV so I know how long that process can be. It's exciting to have other creative people looking at your work and it would be nice if in a few years the book had a second wind."
For his Edinburgh Book Festival event, renowned director Paul Brotherston will be casting his creative eye over His Bloody Project in an exciting 'theatrical exploration' of the novel.
"I'm very much taking a backseat with this one. I don't know what's going to happen but I think the process will be fascinating. We're going into the unknown."
Who's excited? #bloodyscotland pic.twitter.com/D4VIB1L0ku

— Bloody Scotland (@BloodyScotland) August 11, 2017
Catch Graeme if you can!
As well as appearing at the Edinburgh Book Festival (which is now sold out) Graeme will also be making appearances at a number of events, including Scotland's Crime Writing Festival Bloody Scotland, an event Graeme said he loves as "crime writers, maybe surprisingly, are a lovely friendly bunch" and "the event is very well attended as the Scottish people love their crime fiction. I don't know what that says about us, maybe the Scottish have a dark sensibility."
You can catch Graeme at the below events:
Bloody Scotland 9th Sept alongside John Simenon, son of Georges Simenon ('Another one of my literary heroes')
Wigtown Book Festival, 28th September
Waterstones, Argyle St, Glasgow, 26th October
Waterstones Princes St, Edinburgh, 1st November
Waterstones, St Andrews, 14th November
Shettleston Library, Glasgow, 28th November (part of Book Week Scotland)
Giffnock Library, 29th November (part of Book Week Scotland)
Also appearing at the  Dick Institute, Kilmarnock on 9th October 

 
The Edinburgh International Book Festival opens this weekend!
Edinburgh Fringe Review: Eve tells a poignant yet powerful story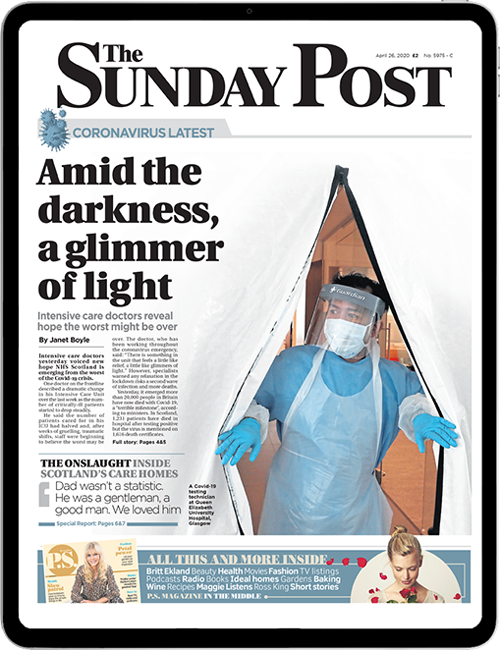 Enjoy the convenience of having The Sunday Post delivered as a digital ePaper straight to your smartphone, tablet or computer.
Subscribe for only £5.49 a month and enjoy all the benefits of the printed paper as a digital replica.
Subscribe