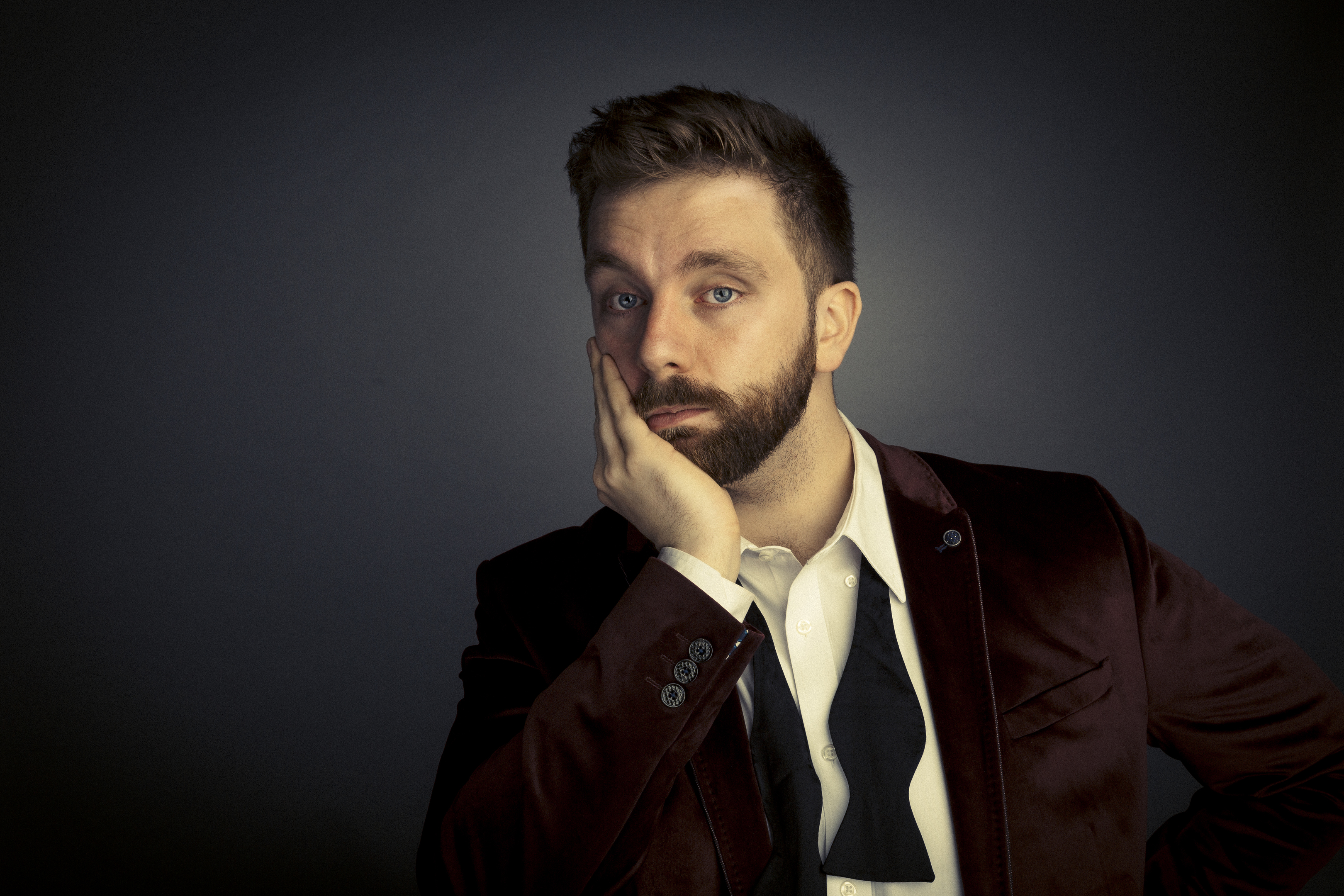 COMEDIAN Pierre Novellie has a French first name, an Italian surname, is South African and grew up on the Isle of Man.
So that's the first few minutes of his stand-up show sorted.
Chatting a couple of days after his show, Pierre described his stand-up as 'weird observational', which, as you'd expect, is spot-on.
His unusual background means that his material can touch upon his South African roots (which includes a hilarious safari anecdote featuring The Lion King) and his boyhood on the Isle of Man.
But it's the French in his name that leads to some of the biggest belly laughs of the night.
Referencing commonly used textbooks Encore Tricolore, Pierre bemoans how frequently his name would pop-up on worksheets in the classroom. It's a routine that's an absolute treat for a certain age group who are transported right back to their awkward, French-learning teens.
The show takes place in a small, metallic and boxy Pleasance venue called 'This', which Pierre christens 'the crate'. 'I feel like we've been captured  by Somali pirates and I'm just trying to keep spirits up.'
Pierre describes the Edinburgh Fringe experience as "intermittently damp" and "like the final exams for comedians – when you have to show what you've been preparing all year."
"It is hard work, you can't just turn up and be a silly billy."
Although Pierre says Scottish crowds are "generally very good", he had one unfortunate incident with a "mad old posh Edinburgh couple" who "wouldn't stop talking to one another and kept eating almonds out of a bag."
Eventually, the crowd turned on the rather rude couple and they had to be removed.
During the Fringe Pierre is sharing a flat with a host of other comedians – Phil Wang, Garrett Millerick (who has a show based around how he came to like Jeremy Clarkson), Abigoliah Schamaun and Glen Moore. But he says rooming with funny people is "pretty standard"
"We sit around the kitchen table and talk about the state of the industry. None of us are really set to make much money from the Fringe – if any.
"Rent alone is £1000 for the month.
"A bunch of comedians trying to make a name for themselves are single-handedly subsidising Edinburgh Council!"
As well as performing in the Fringe, Pierre will be squeezing in performances at Reading and Leeds festival – by travelling on the 5am Megabus!
"My size is a problem with the Megabus – I'm tall and wide. I wish I had more of a spindly frame like Stephen Merchant and I could just fold myself into the space."
Pierre is now also a regular on new BBC show Mash Report; "It's so topical you don't know whether the bit you filmed will air until a couple of hours before."
Asked whether the Fringe run will turn into a larger tour, Piere said: "We'll see – it really depends on how it goes here at the festival."
Judging by the whoops of laughter coming from 'the crate', Pierre shouldn't bother unpacking his suitcase.
Verdict: ****
Pierre Novellie 
August 11-27, Pleasance Courtyard, 9.45pm
tickets.edfringe.com/whats-on/pierre-novellie
'Maybe the Scottish have a dark sensibility': Award-winning crime writer Graeme Macrae Burnet on success, stories and the Edinburgh Book Festival
Edinburgh Fringe Review: Tom Stade solemnly swears he's up to no good