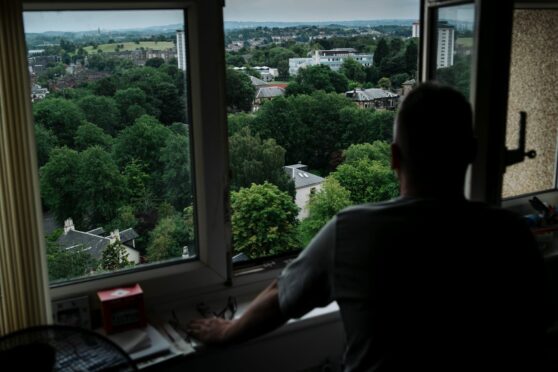 Seventeen storeys down, the childhood home of Liz Truss nestles amid trees and gardens, on a private road with signs warning drivers not to park and highlighting CCTV cameras are in operation.
Her childhood years spent in a Victorian mansion in Paisley have been cited by the foreign secretary, who lived there in the late 1970s and into the '80s, to show how she understands how the cost-of-living crisis impacts on ordinary lives.
Up on the top floor of the block overlooking her old house, one resident suspects the formative years spent in the Renfrewshire town – where the would-be PM, who was born in Oxford, moved at four and went to primary school before her left-wing parents relocated to Leeds – may not have been as insightful as she claims.
His daughter works as a nurse at Queen Elizabeth University Hospital and has recently bought a home but has been forced to take on extra shifts working for an agency in a bid to help ends meet.
The 52-year-old said Liz Truss may have lived there but had no understanding of the town or the lives lived there, adding: "She isn't one of us, never has and never will be.
"She should try living in these flats for a month and see for herself how people live and what they need to do to survive. Staying across there in those big houses doesn't give you any idea of what other people are going through whether now or back in the 1980s. The cost of living crisis is crippling people here and also with my own family.
"My daughter works as a nurse and they are all underpaid, overworked and over-stretched. She has now taken on agency work to top up her wages to be able to justify the house which is shocking."
Paisley, a historic town once famous around the world for its weaving and textile industries, has suffered economic blow after blow with some neighbourhoods routinely included in research detailing Scotland's poorest postcodes.
A short walk from the flats, a stone's throw from the villa where Truss lived with her family, leads to a row of shops including cafes, beauty salons, newsagents and pubs. Down at the shops, Helen Baxter has made dramatic changes to her lifestyle habits after her bills began to skyrocket.
The 79-year-old retired cleaner said: "You only have to look at the electricity and the gas bills which have gone up from £59 per month but are now up to well over £100 per month and that could apparently end up as high as £300.
"I don't put my heating on any more and I don't use the tumble dryer because you just have no idea how much you're burning these days and the cost of it. In the summer I just hang the washing outside and even in the winter I hope for a dry day so I can put my clothes outside.
"The past year the cost of living has just gone sky-high and I'm now buying own brand stuff from Aldi and Asda to try to save money. Even at night I just sit with one lamp on in the living room with the television so I'm not running up a big bill."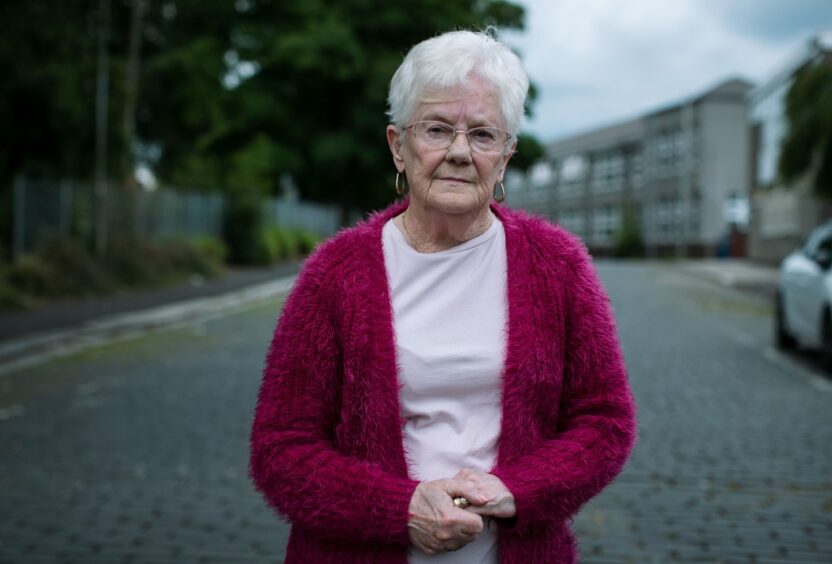 Asked to share her thoughts on Truss, the pensioner, who has stayed in Paisley all of her life, added: "She doesn't know the first thing about living in a scheme and what people have to do to get by. She says she lived here in the 1980s but she wouldn't know what it was like to really live in Paisley at that time.
"Working-class people like us weren't allowed over to those big houses where she stayed and she might have gone to the local primary school but I'd doubt if she spent any time with anybody who went there."
Shop owner Nadeem Mohammed has run Corky's store for the last 24 years and has noticed huge changes in the town and in the habits of his customers.
The 50-year-old said: "You don't have to look far to see the difference in this area and I don't think Liz Truss would recognise it if she ever came back. People are definitely watching what they are buying and costs are going up for myself as well because I'm having to buy stock in and everything else like the bills for electricity.
"The war in Ukraine is getting the blame but customers who come into the shop are more concerned about what they buy and how much it will cost."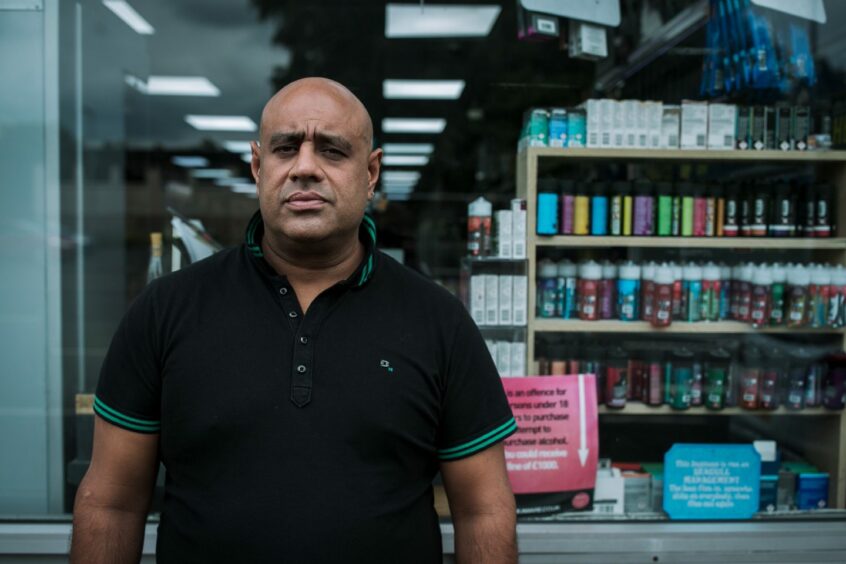 Shirley Mahon lives in the large tower block which overlooks the area where Truss stayed and believes her memory of Paisley will not be the same as other residents.
The 57-year-old added: "If Liz Truss was living across there then there is absolutely no way she would have known what people in the town would have been going through then or now.
"I've lived in the area all of my life and know how hard it was for people back then and how it is now with the cost of living shooting up.
"I'm managing to keep going but keeping an eye on my gas and electric bills more than ever before because they are just creeping up and up all the time.
"Even though I'm keeping things on an even keel, there are definitely lots of people who are struggling who live around here and they're the ones who need help the most."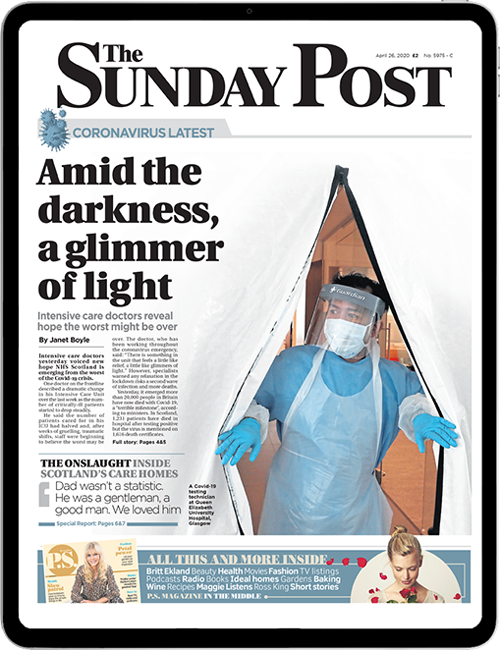 Enjoy the convenience of having The Sunday Post delivered as a digital ePaper straight to your smartphone, tablet or computer.
Subscribe for only £5.49 a month and enjoy all the benefits of the printed paper as a digital replica.
Subscribe