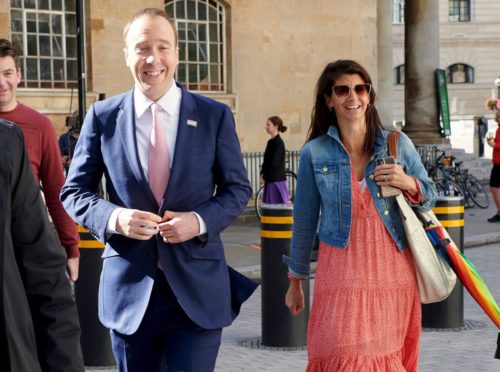 Health Secretary Matt Hancock resigned last night amid mounting pressure over his office clinch with an aide.
Images of him embracing Gina Coladangelo amid allegations of an affair provoked demands to know how she secured a place on the health department board meant to hold him to account.
Hours after the images emerged on Friday, Hancock, who is married, apologised for breaching social distancing restrictions, an apology accepted by Downing Street. However, amid mounting pressure and accusations of cronyism, the minister, who has endured months of criticism for his handling of the pandemic, last night announced his resignation.
Afterwards, it was reported on Twitter that aide Coladangelo was also leaving her role. BBC political correspondent Laura Kuenssberg tweeted: "Gina Coladangelo is leaving her role at the Department of Health."
Hancock, whose wife Martha was seen leaving the couple's home hours earlier, released his resignation letter to Boris Johnson last night. He wrote: "The last thing I would want is for my private life to distract attention from the focus that is leading us out of this crisis. We owe it to people who have sacrificed so much to be honest when we have let them down, as I have done by breaching the guidance."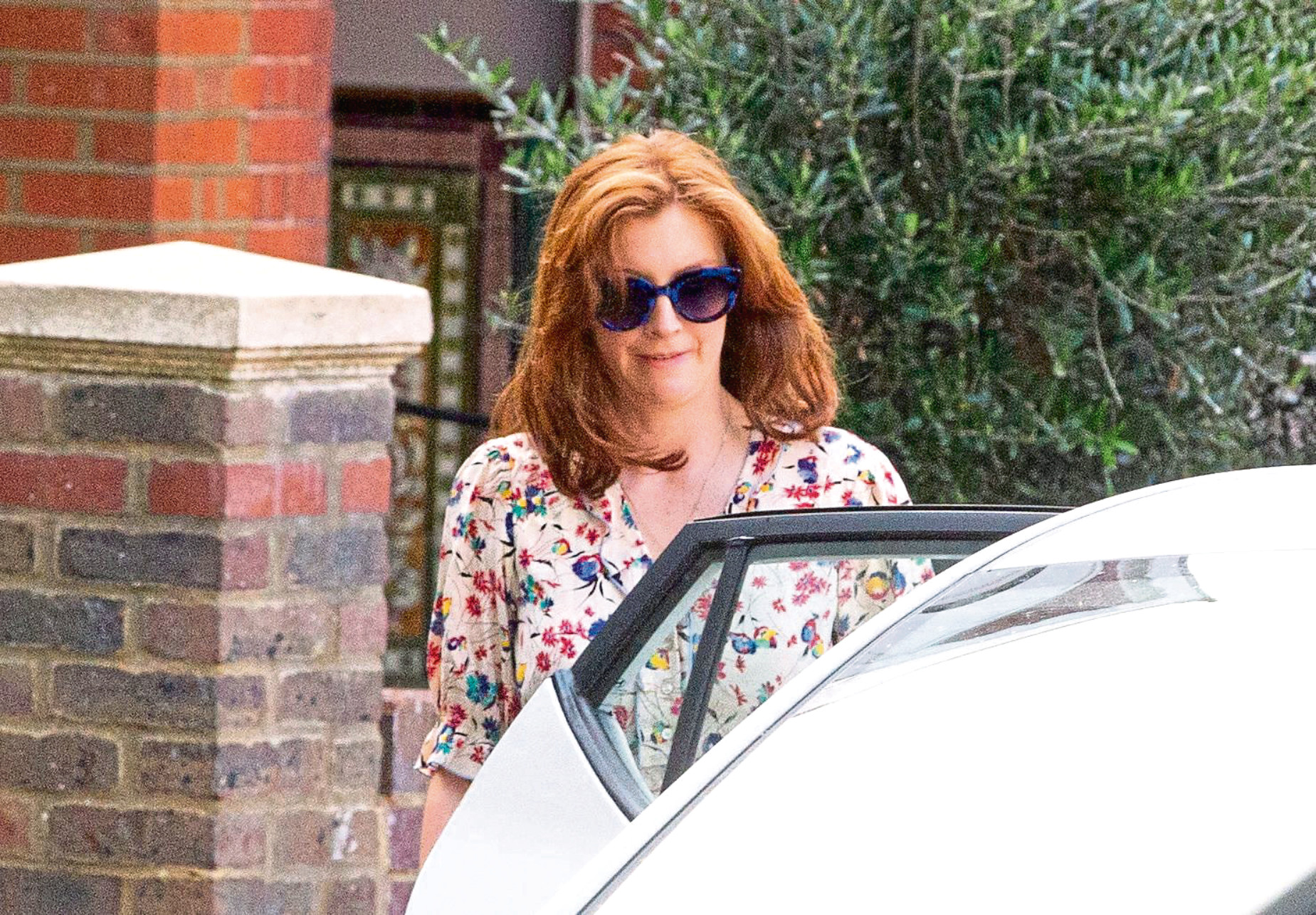 In response, the Prime Minister wrote: "You should leave office very proud of what you have achieved – not just in tackling the pandemic, but even before Covid-19 struck us."
However, the other parties said he should have been sacked, not allowed to resign, and his going did not answer serious questions around his relationship with his aide.
Labour last night demanded the Department of Health and Social Care's most senior official release all documents relating to the recruitment of Coladangelo to the £1,000-a-day position.
She was initially taken on as an unpaid adviser on a six-month contract last year, before being appointed as a non-executive director. The role offers pay of £15,000 a year for up to 20 days' work and is described on the government website "as bringing expertise, scrutiny and challenge".
— Matt Hancock (@MattHancock) June 26, 2021
Coladangelo, who is also married, and Hancock, who she knew at university, were filmed embracing in the health secretary's office in May but the images were published by The Sun on Friday. The pair have been friends since they attended Oxford University, where they worked on student radio together.
In a letter to DHSC permanent secretary Sir Chris Wormald, Labour's deputy leader Angela Rayner said their relationship raised questions about the potential for a conflict of interest.
These included exactly what advice or assistance Coladangelo provided Hancock with, the recruitment process she went through, and whether they had declared any personal relationship.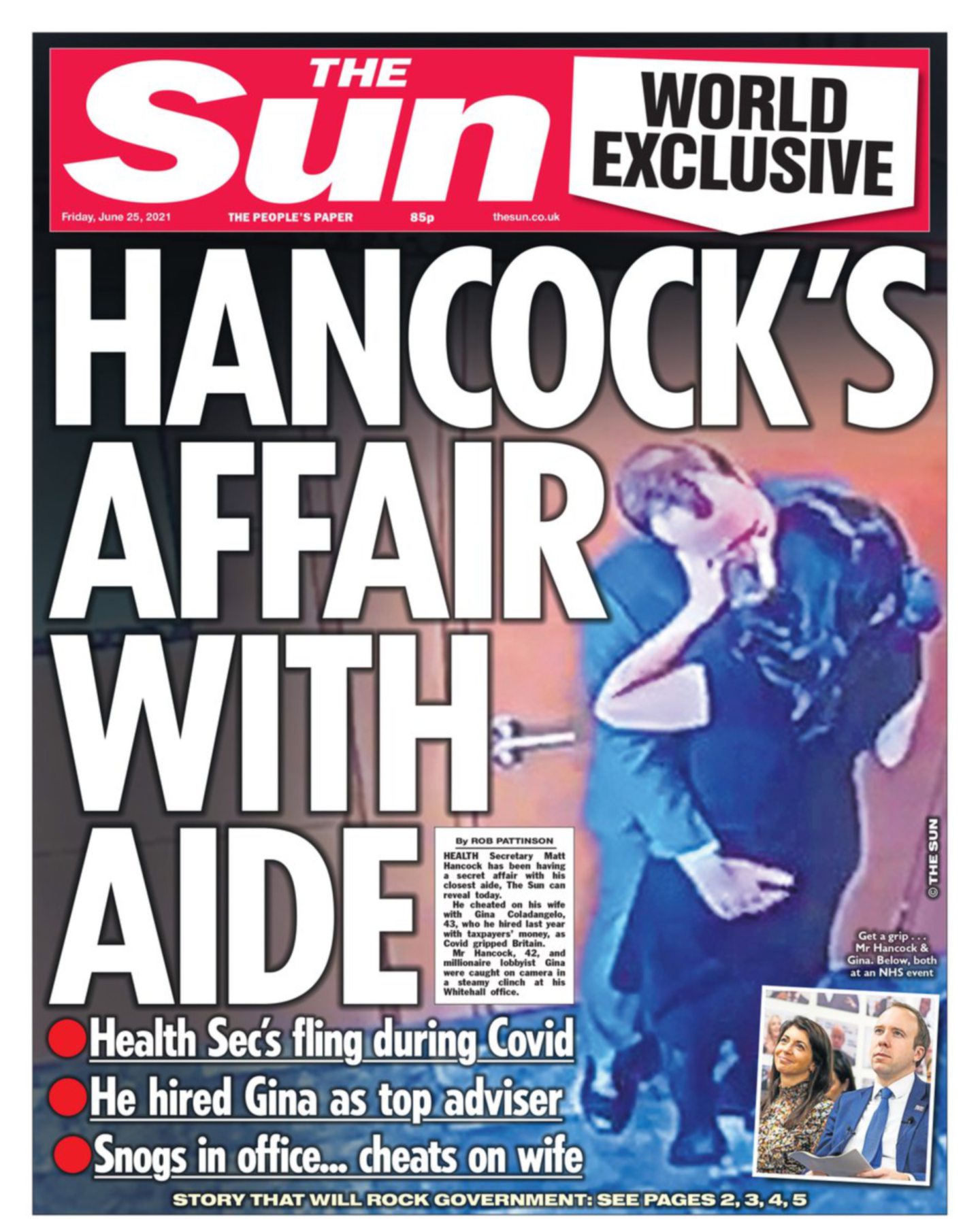 Rayner said: "We need to know how this appointment was made, whether any conflicts of interest were declared. The department must publish all correspondence and documents related to this appointment."
Meanwhile, Dave Penman, general secretary of the FDA union, which represents senior civil servants, said the relationship between Hancock and Coladangelo should have been declared.
He said: "Inevitably, there would have been issues where there was the potential to challenge the secretary of state from the board. If one of those members was having an intimate relationship with the secretary of state, it completely undermines those decisions."
SNP Westminster deputy leader Kirsten Oswald said Boris Johnson has risked "jeopardising vital public health measures" by failing to sack Hancock immediately, adding: " This cannot simply be brushed under the carpet, and there must be a full independent public inquiry into Tory sleaze and cronyism without any further delay."
---
So just how was minister framed?
Experts yesterday questioned how the film of Secretary Matt Hancock and
Gina Coladangelo had been obtained.
A whistleblower angered by the minister's flouting of social distancing rules is said to have passed the images to The Sun, who broke the story on Friday, but it remains unclear how they were captured.
According to the Daily Telegraph, Hancock had no idea the camera in his office existed while a government source told the newspaper it was "unheard of" to have cameras inside ministerial offices. One expert suggested the images seemed to suggest a covert camera hidden in a ceiling light.
The Cabinet Office said it would never comment on security issues but it is understood no probe has been launched.
That has prompted speculation ministers may already know who leaked the footage and that person would be able to claim protection as a whistleblower exposing wrongdoing.
The Metropolitan Police said it was "aware of the distribution of images alleged to have been obtained within an official government premises".
But the force added: "No criminal investigation has been launched. At this time this remains a matter for the relevant government department."
The Henry Jackson Society think tank has reported the disclosure of the footage to the Met as a breach of the Official Secrets Acts, saying: "It is clear that an offence has taken place under the Official Secrets Acts and that warrants investigation."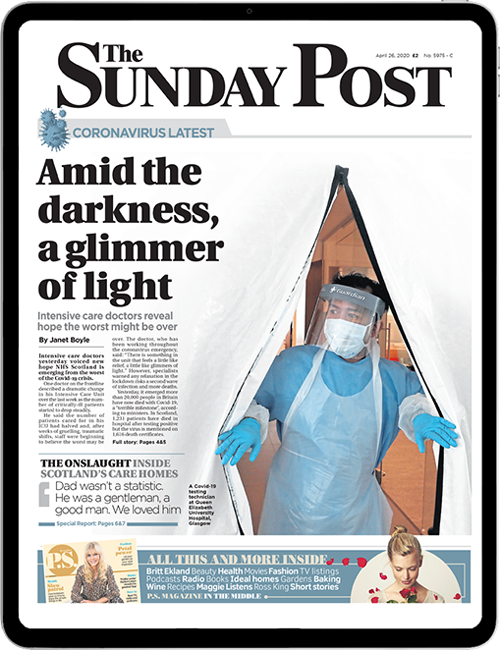 Enjoy the convenience of having The Sunday Post delivered as a digital ePaper straight to your smartphone, tablet or computer.
Subscribe for only £5.49 a month and enjoy all the benefits of the printed paper as a digital replica.
Subscribe