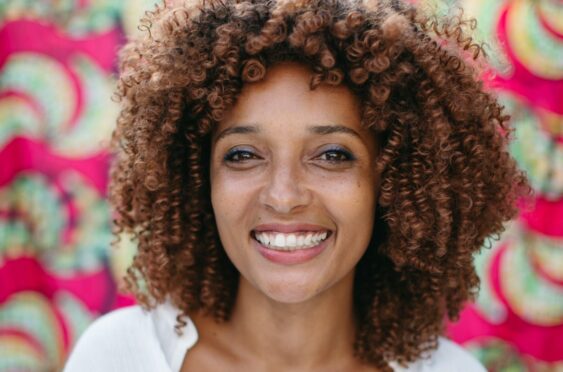 Greeting him as "sir", the waiter held out his chair and Frederick Douglass – a black man – found his welcome at the restaurant on Edinburgh's Royal Mile so respectful, he wrote about it.
Almost 150 years later but just a short distance away, just down the hill in the Grassmarket, another man of colour, another visitor to Scotland, Axmed Abuukar Sheekh, 28, a Somalian hoping to study medicine at the University of Edinburgh, was stabbed to death in a racist attack. No one has been convicted of his murder.
Anti-slavery campaigner Douglass visited in 1846. This year marks the 175th anniversary of his tour of Scotland about which he wrote: "I enjoy everything here which may be enjoyed by those of a paler hue – no distinction here."
Sheehk was killed in 1989 but their stories have profoundly influenced the creation of a ground-breaking new fiction by performance artist Mara Menzies.
Founded on her powerful 2019 Edinburgh Fringe Festival stage performance, she is asking what changed in Scotland after Douglass visited that allowed racism to grow and endure through the decades.
She believes one answer could not be more straightforward, the necessity to dehumanise the slaves being shipped across the Atlantic and helping create Scotland's wealth: "That was the point when that narrative had to change. They couldn't have black people portrayed on an equal footing because that would undermine the slave trade.
"The dehumanisation of black people – portraying them as sexual predators, of low intelligence, violent, and aggressive; that's a very effective way of justifying mistreatment and brutality towards an entire race of people."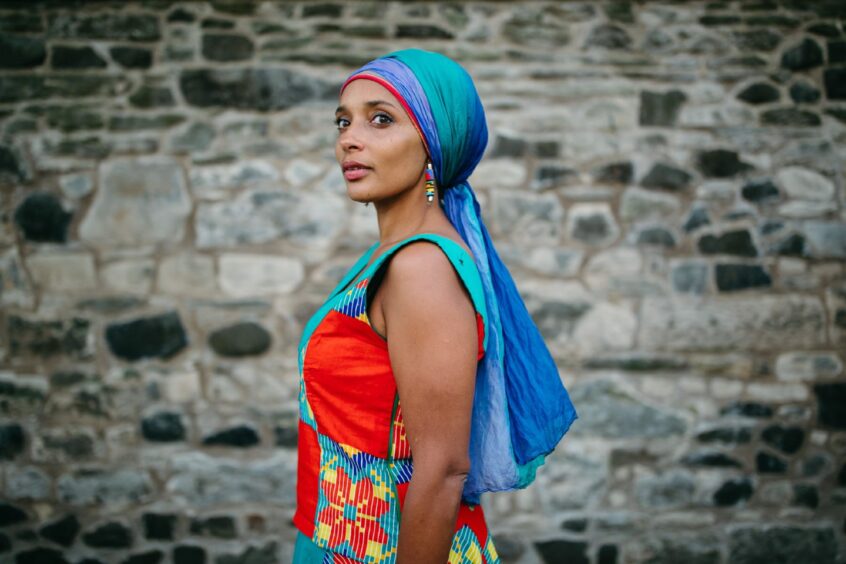 In Blood And Gold: A Journey Of Shadows, Menzies, 42, the daughter of a Kenyan mother and Scottish father, weaves a tapestry of myth and magical realism, history, news and tales told by her grandmother in the Kenyan village of her childhood to encourage an "honest" conversation about racism.
But accusations and blame are, she believes, barriers to that dialogue. The way forward is to learn from the past and find commonality in the human understanding of power and greed and oppression and injustice.
Menzies, whose grandfather was poisoned in his Kenyan village for daring to educate his daughters – one of whom, her mother, had to be raised by Scots missionaries – writes in the book: "It is surprising how little we have moved forward.
"It is not surprising how little we talk about it, because it is uncomfortable to believe that Scots were the majority shareholders in the plantations. It is unsettling to think that many Scottish families benefited from millions of pounds in compensation for the 'loss' of their human property.
"But if we don't talk about it, acknowledge it and learn from it, then the increasing race crimes, intolerance and racism that we see everywhere will seep further into our society, and a society filled with fear and hate is a lost society. I love Scotland and I imagine a better future for us."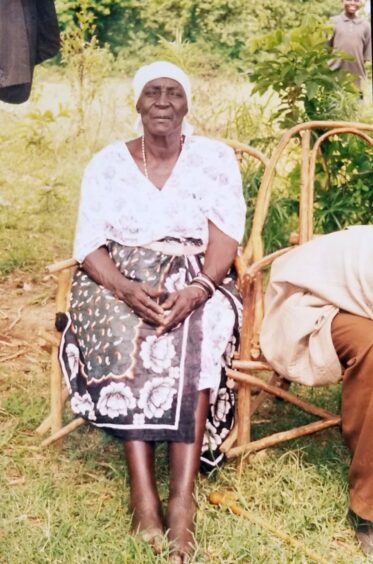 Her debut novel is the story of a young mixed-race girl, Jeda, who, in a parting gift of a box of stories from her dying African mother, makes an incredible, epic journey through the pain and persecution of her ancestors, before finding sacrifice, pride, love, empowerment and ultimately belonging.
But Menzies, who toured her performance in 27 countries, said: "I do not want to force or drive a message. I just want to present the stories so that people can take what they want from them.
"The point with the stories in this book is that there is no finger-pointing, no accusations. The reason I wanted to explore it from this perspective was that people understand power and greed and oppression and injustice. I hope that when they are reading this book they are open-minded and understand that human side within the stories.
"The conversation often stops before they get to that because the barriers are up."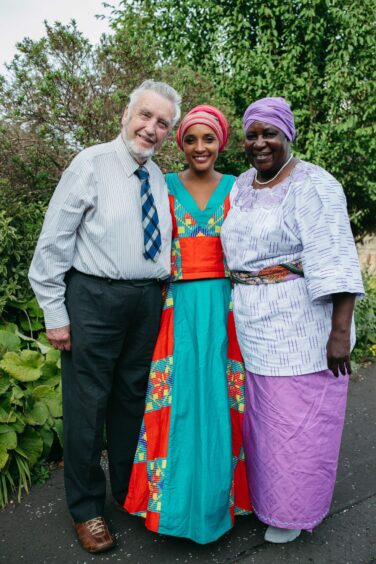 Menzies was born in Scotland after her mum Florence, now 76, met and married her dad Wray, 82, then a laboratory researcher, while she was training as a nurse in Edinburgh. She spent the first 13 years of her life in Kilifi on the north coast of Kenya.
Educated at a prestigious boarding school, she spent holidays in her grandmother's village – "a subsistence lifestyle" – listening to the stories of her ancestors.
"As a child it was normal, existing between these two very different worlds and seeing them as equal," she said. "That experience has benefited me in my outlook on the world."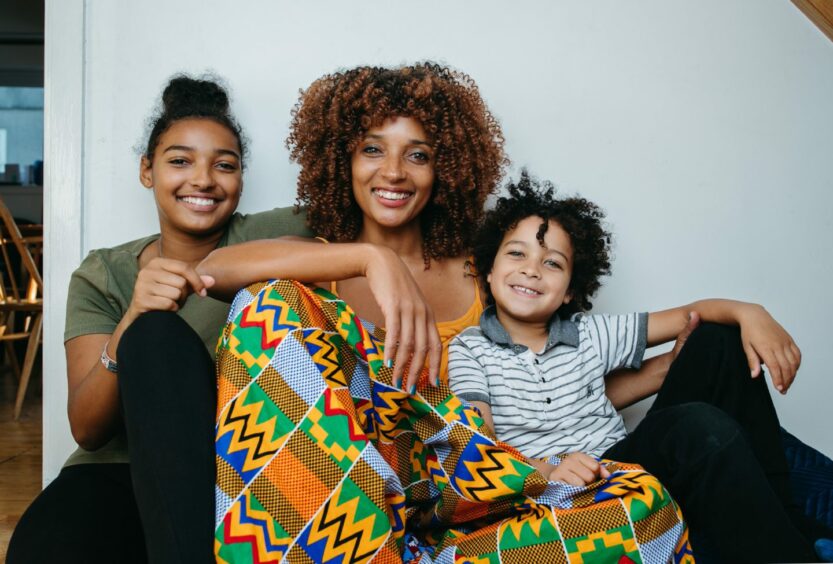 She revealed: "My Kenyan grandfather, Victor Barasa, was poisoned by his family for educating his girls. My grandmother Felistas Makari would have had to marry his brother under the rule of Wife Inheritance, but she ran away with her three daughters.
"She couldn't afford to keep them all and put my mother in an orphanage run by the Scottish Little Sisters of the Poor. That was my mother's first connection to Scotland. She was sponsored, and ended up in Edinburgh."
That knowledge informed an important part of the novel.
Menzies has dedicated the book to her grandmother and her mother, who were reunited and close, and also to her children – Imani, 14, and seven-year-old Barasa – whom she says are "the future."
"We need to think of Scotland when we are no longer part of it, in 50 years or a hundred years' time, because our children and grandchildren have to live together and what kind of Scotland do we want to leave for them?"
Gone in a gust of wind
Inspired by her maternal grandfather, in this extract from Blood And Gold, Mara Menzies writes:
The girl's father knelt down to embrace her, but his arms engulfed her body too easily. He could feel how small and frail she had become. He furrowed his brow as he looked at the children just a few metres away. He imagined how well they would eat that night. He thought about their soft beds, safe from the night terrors, and how he would have to snap grass stems for a makeshift bed for his daughter.

He did not sleep well the entire night afterwards.

Early the next morning, he went to fetch leaves and berries for them to eat. Jeda was pleased that she had no appetite in this world, for when he returned it was with a miserable pile of food. The girl pecked at the offering before her father raised her up.

"Don't ever forget my stories," Jeda heard him say. "Never, Baba!" she replied.

Jeda followed him to the walled garden. She saw him push open the gate. She saw him guide his daughter through and close the gate behind her.

"Baba?" the girl asked, confused.

"What?" cried Jeda. "No, he can't leave her there!"

She tried to stop him, but he slowly stepped backwards. Then, spreading his arms, he called for the wind, which arrived in a gust and carried him away.
---
Blood And Gold: A Journey Of Shadows, by Mara Menzies is published by Birlinn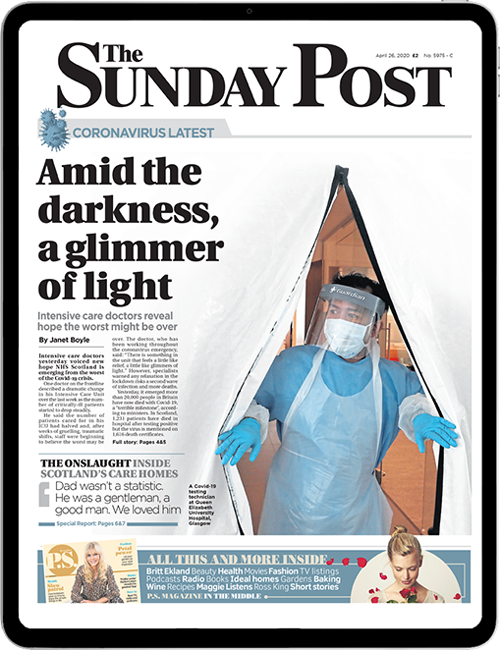 Enjoy the convenience of having The Sunday Post delivered as a digital ePaper straight to your smartphone, tablet or computer.
Subscribe for only £5.49 a month and enjoy all the benefits of the printed paper as a digital replica.
Subscribe