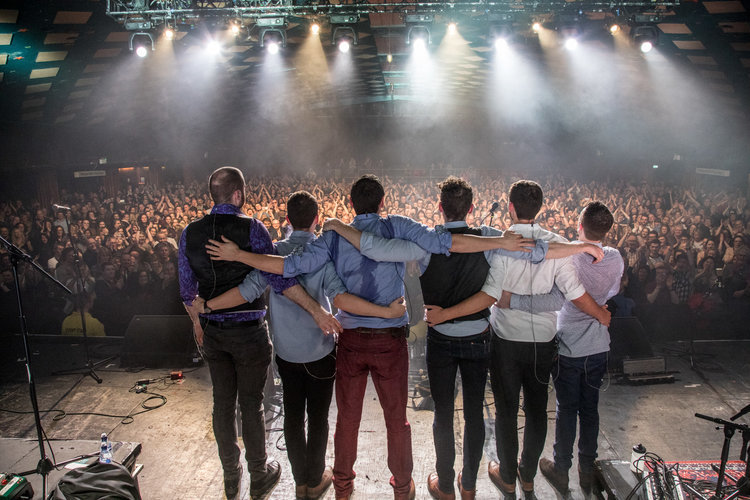 THEY spent the summer playing festivals in Scotland and across Europe, but the music doesn't stop there for trad band Mànran.
Next month sees the Gaelic folk stars head round Germany on their latest tour, ahead of a busy schedule of dates across the UK throughout the winter.
The group, made up of Gary Innes (who also presents BBC Radio Scotland's Take the Floor), Ewen Henderson, Ross Saunders, Ryan Murphy, Craig Irving and Mark Scobbie are one of a number of bands flying the flag across the world for Scots trad music.
"It's an honour to have people across the world wanting to listen to your music and making huge efforts to travel to see you perform," Gary says.
"It's brilliant to see Scottish traditional music being showcased across the world by so many of our friends on the scene and we feel extremely fortunate to be in a position that people want to listen to us too."
Many bands come together as part of a natural progression from jamming sessions and friendship between musicians.
But for Mànran, who first started out in 2010, their origin story is a little different.
"It's a funny one, because most bands come together as a group of friends and musicians who enjoy each others company and share the same love of traditional music," Gary, who plays accordion, explains.
"Mànran was an idea that I had, I spoke to my musical compadre Ewen, and we picked names to fill the role that we wanted within the band.
"We felt there was a hole in the Trad scene for a band who sang in Gaelic and English that also had the Irish uilleann pipes and highland pipes together, accompanied by drum and bass.
"I phoned everyone to ask them to join, only to realise that Calum Stewart, the original uilleann piper, now lived in France. Ross and Scott who were on drums and bass agreed to join Mànran before any of us had even met.
"It was sort of a Big Brother experiment without Davina McCall, but Davina if you're free…"
With an eclectic mix of influences built around the band's traditional Celtic roots, it didn't take long for their sound to develop and for them to be playing prestigious festivals across Europe, the US and Australia.
To date they've released three albums, with a fourth on the way, and sold out countless shows.
Now far from strangers, Gary puts the band's success and longevity down to the sheer amount of hard work put in by all of its members – and also having a party on stage.
"We've put more hours than I'd care to think about rehearsing, travelling, meetings and so on," he says.
"Performing live is what it is all about, so when we get on the stage we have a party.
"It's always reassuring to hear from the audience members after the show and online who tell us that we all look like we're having a great time and clearly we love to entertain."
Mànran will be bringing the party to Glasgow's Barrowlands as part of a special St Andrews night celebration next month.
Joining them on November 30 will be Trail West and Dougie MacLean in an event Gary promises will be a 'cracker' to celebrate Scotland's national day.
An amazing evening if you're in Glasgow 30th November!@ManranOfficial and Dougie Maclean! https://t.co/wQ4wBRmmr8

— Sam Heughan (@SamHeughan) October 10, 2018
The celebrations continue the next night as the band join the likes of Croft No Five, Catriona Watt and Eabhal in performing at the MG ALBA Scots Trad Music Awards 2018.
The awards, organised by Hands Up For Trad, celebrate excellence in the Scottish traditional music scene with prestigious prizes and top performers encompassing all aspects of the genre.
"We're really looking forward to performing at this year's Awards," Gary says, with the band having picked up the 2011 prizes for album of the year and Gaelic singer of the year.
"It's always a great night and a good excuse to get the gladrags on. The night has grown in stature hugely over the past few years and is now a firm date in all Trad musician calendars come December, kind of like our annual Christmas night out!"
The public have until Sunday October 14 to nominate in each of the eighteen categories, including the Belhaven Bursary for Innovation in Music which is equalled in cash only by the Mercury Music Prize.
Last year, the award of £25,000 and a craft beer brewed in the winner's name was awarded to neo-trad quintet Elephant Sessions.
2018's winners will be unveiled in front of an audience of music fans and industry professionals  in Perth's Concert Hall.
"They always have a lovely way of nominating and recognising musicians, bands and performers who you may not automatically think of for that respective category but they're usually spot on," Gary adds.
"It's a great way for a huge mixture of musicians and projects to be recognised each year."
Taking the stage – and the floor
Gary, a former shinty player, shares his own love of music not just through being a performer, but also a presenter.
He's been hosting the long-running Saturday evening dance show Take The Floor on BBC Radio Scotland 2016.
"Taking over the mantle for the legendary Dr Robbie Shepherd MBE was daunting to say the least," he admits.
"It's been over two years now and the programme audience numbers are still growing which is a great indicator that the show is going down the right path.
"I love presenting the show and getting to meet lots of the musicians in the dance band world has been great.
"Because Take the Floor is pre-recorded, usually on a Wednesday morning, for me it's the perfect blend of getting to talk about music during the week and then performing with the band or other projects at the weekend."
---
Mànran play Glasgow's Barrowlands on Friday November 30 (St Andrews Night) and then the MG ALBA Scots Trad Music Awards in Perth on Saturday December 1.They tour the UK in December. Visit manran.co.uk/gigs for more information.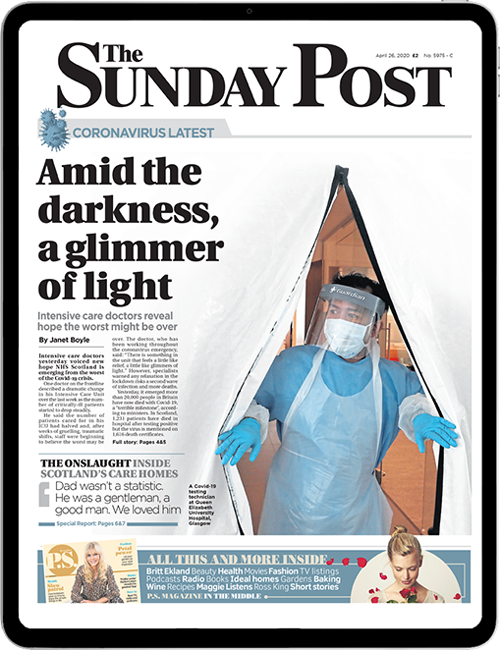 Enjoy the convenience of having The Sunday Post delivered as a digital ePaper straight to your smartphone, tablet or computer.
Subscribe for only £5.49 a month and enjoy all the benefits of the printed paper as a digital replica.
Subscribe