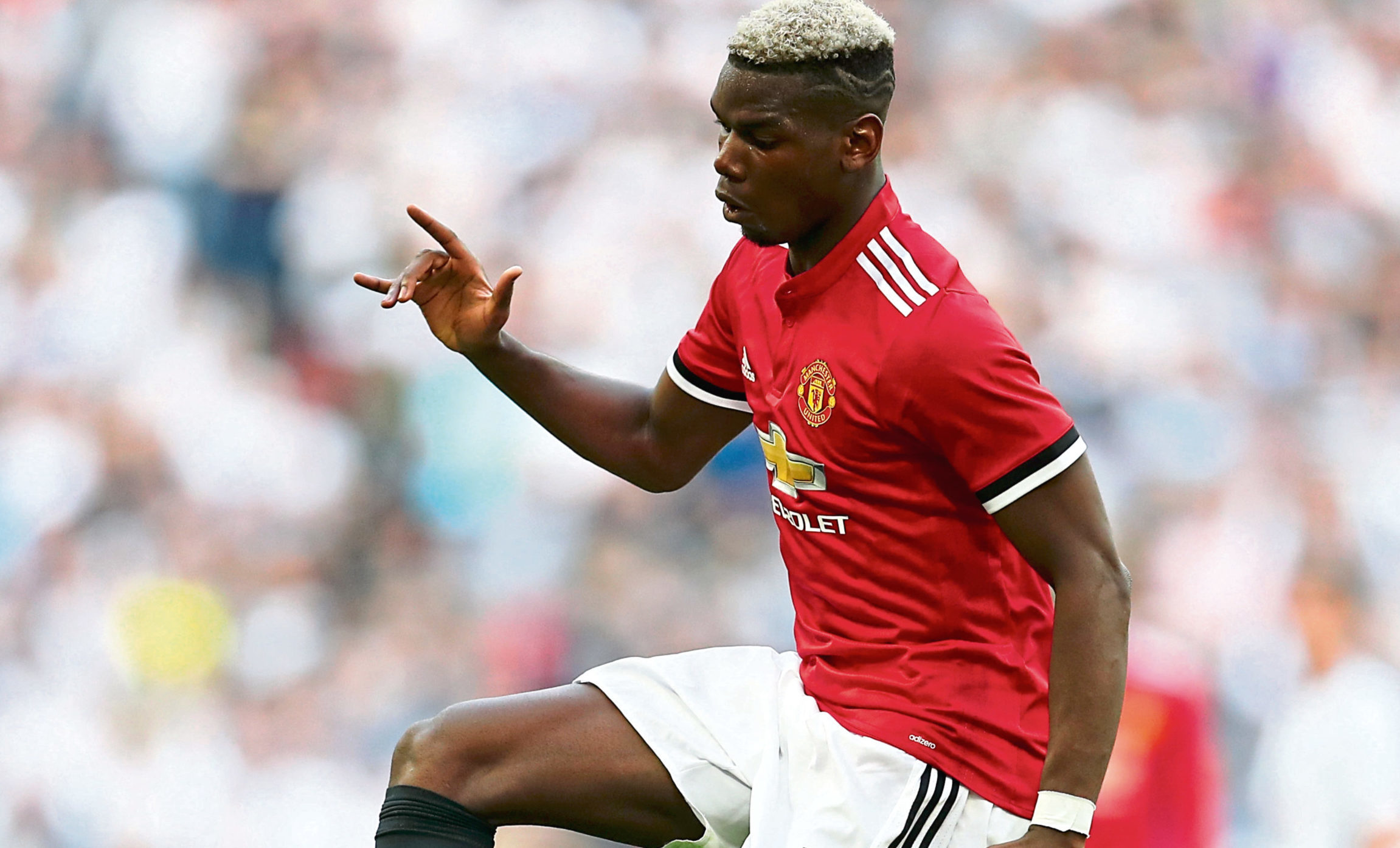 GORDON MCQUEEN is in no doubt about which player needs to take next week's FA Cup final by the scruff of the neck.
The former Manchester United and Scotland centre-back believes the Wembley match-up with Chelsea is the perfect stage for Paul Pogba to show why the club invested a record £89 million fee to bring him back two years ago.
"It is a big, big game for Paul," says Gordon. "He is the player under most pressure on either side.
"He'll be the most expensive player on show with the biggest profile, but also the one that has come in for the most criticism.
"I have been one of his biggest supporters, but he needs to have a good final.
"Everyone expects him to be a world beater and every time he steps on the pitch it looks like he's trying to be one rather than just playing his own game.
"Actually he's really done nothing yet since returning to United.
"The best players raise their game when it really matters, but he has yet to prove that he is the man for the big stage.
"I still think there are stacks to come from him. In fact, the final could be the making of him."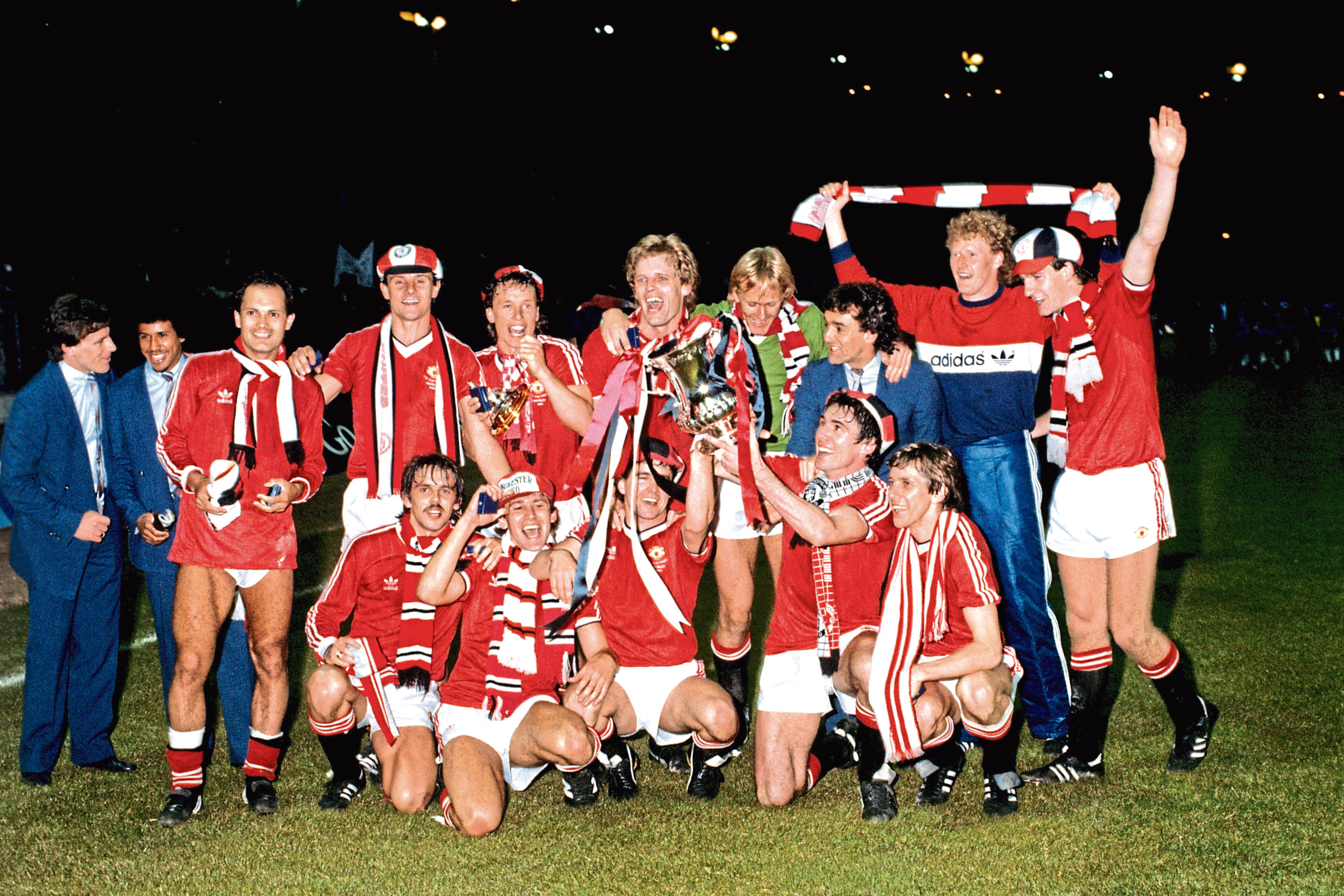 Cup final day is still a big deal in McQueen's calendar having been both a winner and a loser in his playing career, but this one will resonate more than ever because of the recent death of Ray Wilkins, with whom he won the trophy in 1983.
Wilkins played for both clubs and tributes will be paid to him next Saturday when his family are invited to Wembley.
"Ray scored a worldy in the first game against Brighton," McQueen recalls.
"The pitch was awful because they had the Horse of the Year show the week before and Brighton should have won it when Gordon Smith missed a chance late on. We hammered them in the replay.
"I was at Ray's funeral last week and inviting his family is a lovely tribute. When he first came to United I thought he was too nice to be true, but then I realised that it was very true.
"He would always take responsibility and was a perfect blend with Bryan Robson.
"Bryan used to bomb forward and Ray would sit very deep. It was the perfect partnership.
"You could say that Ray was in the shadow a bit of Bryan, but both were England captains. When Bryan was injured, Ray stepped in.
"There was something about him because while he was a great guy he was also a tough cookie. Don't forget he was made Chelsea captain by Eddie McCreadie when he was a teenager even though "Chopper" Harris was in the team.
"Ray was so modest, he never spoke about his own career and was vastly underrated. People used to call him 'The Crab' because of a reputation for passing the ball sideways, but that was unfair. He just didn't want to give the ball away.
"He took a while to be accepted by the fans, but that is what happens with players who come to United from London clubs. Frank Stapleton had the same problem."
McQueen was a fringe first-teamer at Leeds when they lost to Sunderland in 1973, lost again to Arsenal in '79 as a United player, won it in '83 and sat out the '84 final win over Everton through injury.
But he fears for the FA Cup final's future as the showpiece of the season and urges United and Chelsea to do something about it.
"It used to be a huge day playing in the final," he says. "It was the biggest game of the season and the occasion lasted from getting up for breakfast to the banquet at night.
"The FA Cup has lost a big bit of its magic over the last 15 or so years.
"It's because of the blanket coverage of football live on television. In my day it was only really the Cup final and Scotland versus England.
"Now you have the Premier League and the Champions League filling the schedules with the best players and these games generate so much money.
"In my day the FA Cup final was a big pay day for clubs, but not now. It has taken a back seat.
"My worry is that over time the FA Cup will just die a death. As long as the Premier League and Champions League stay so strong you have no chance.
"That's why next Saturday, it's important that the big players have good games and that we get plenty of excitement.
"I think we can have a good final, but it will take a change in the usual mindset of both teams.
"Both have some very good players, but they are very negative and more intent on not losing than winning.
"United have more to prove because they are expected to win every time they go to Wembley and the pressure is more on Jose Mourinho because Antonio Conte might not be there next season."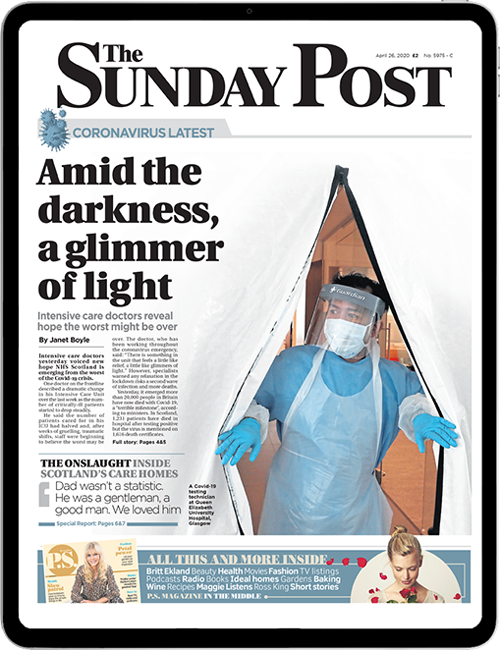 Enjoy the convenience of having The Sunday Post delivered as a digital ePaper straight to your smartphone, tablet or computer.
Subscribe for only £5.49 a month and enjoy all the benefits of the printed paper as a digital replica.
Subscribe