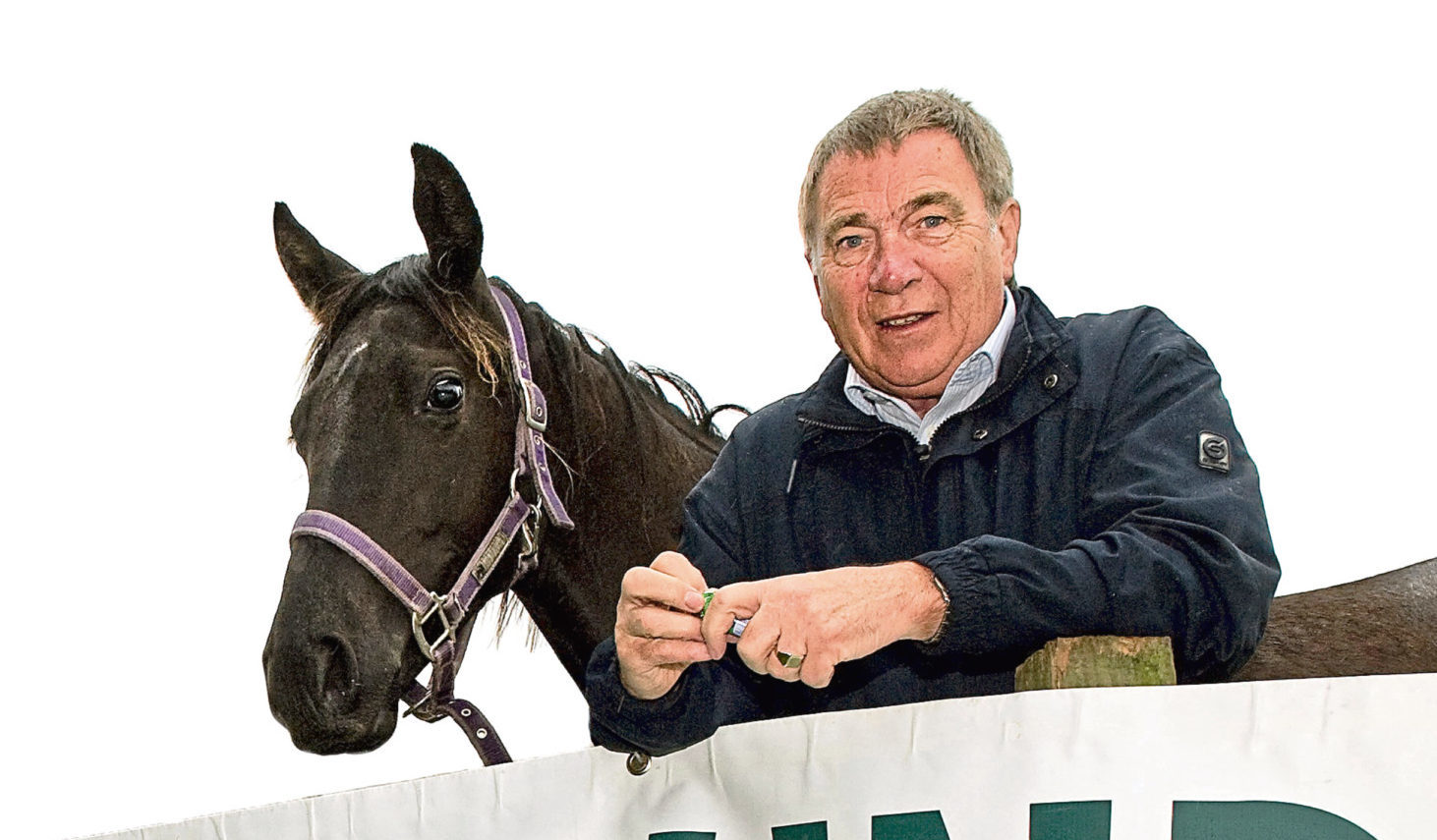 GEOFF BROWN has built his life's work on solid foundations.
The evidence is all over the walls of his office – still occupied daily, of course – at the thriving construction company he owns just outside Perth.
There are framed images of prized developments – glossy bait to hook the one-off clients that pitch up with a blueprint in their minds for the home of their dreams.
But then there's the football.
For 25 years, Brown was in with the bricks of the Scottish game as chairman of St Johnstone.
His business-minded approach (don't dare call it a philosophy) transformed the Perth club from a cash-haemorrhaging basket case into a model operation, primed to compete for silverware.
He did it as he always had – by building from the ground up.
So when the 74-year-old watches Rangers fighting to make their present-day operation function from the top down, he sees a problem.
The appointment of Steven Gerrard as manager is a bold move.
Dave King's decision to "consciously and deliberately" run the club at a loss is another.
But Brown believes the Gers need to be even bolder if they are to make serious strides towards competing with Celtic, and prevent them from achieving 10-in-a-row.
"You have to go back to Celtic and the state they were in before Fergus McCann came in," says the former Saints chairman.
"Rangers need a Fergus McCann type of individual, who will take the club and run it as a business.
"Now, Fergus made no bones – he told everyone – about what he was going to do.
"He did it, then walked away.
"To this day, I don't think the Celtic support appreciate just how much that man did for their club.
"To me, that was business, and he made it clear it was business.
"He took them up on to the stock market, got them trading, and one way or another, that is what business is about.
"And no matter what business you're starting, you have to get the foundations in place. I certainly don't believe that people would see Rangers as having stable foundations.
"That is where they have to start. There's not even a question about that."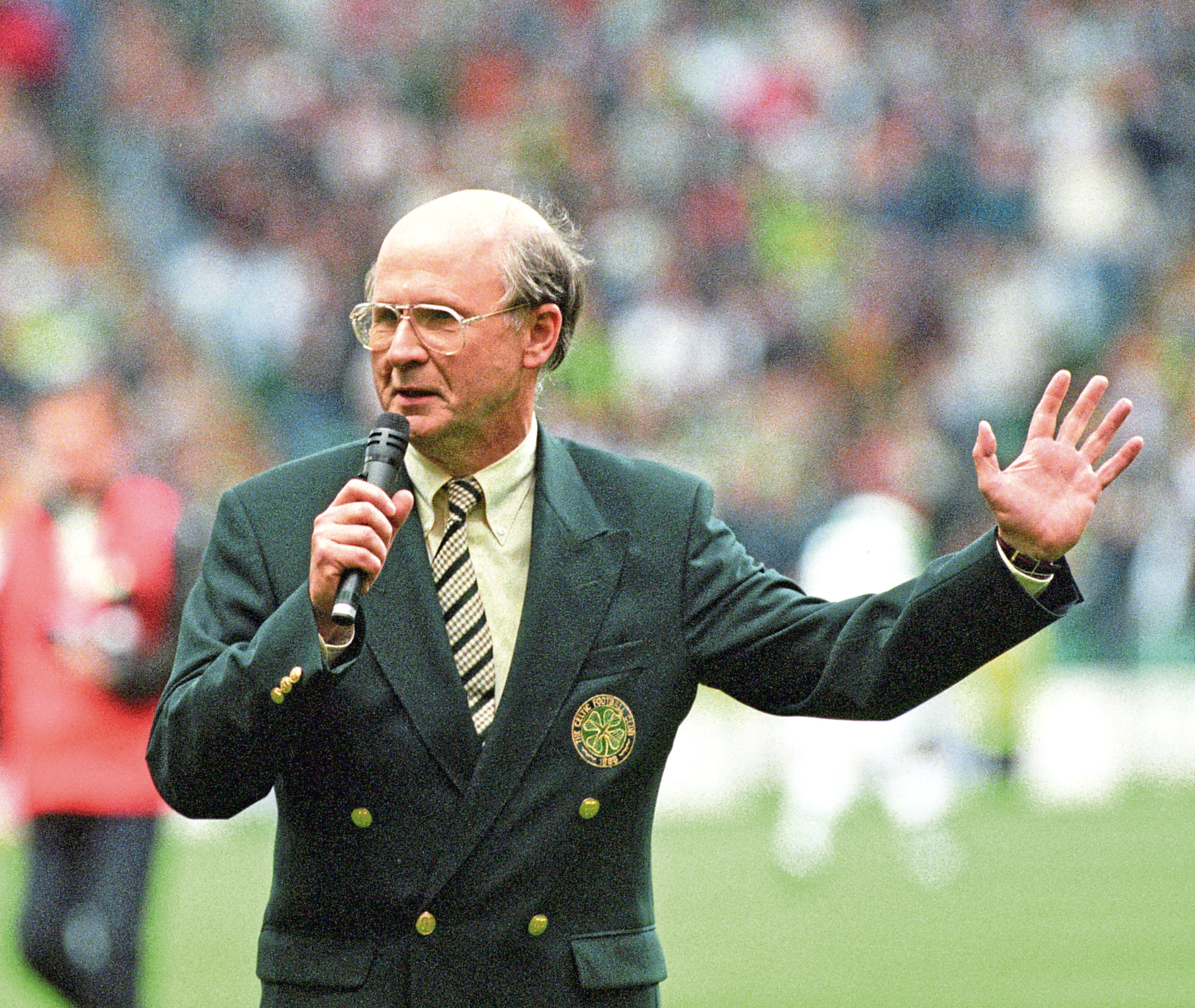 Brown's St Johnstone legacy – the high-water mark of which is the Scottish Cup victory of 2014, two-and-a-half years after he handed the reins to his son, Steve – is memorialised on the walls of his office next to the best of his construction work.
As far as topping-out ceremonies go, the Cup win was one for the ages.
It was the ultimate justification – and reward – for the previous two-and-a-half decades of prudence, perseverance and shrewd judgment.
But as much as Saints are his passion, his experience of Scottish football ranges far beyond the confines of McDiarmid Park.
Brown was a near-permanent fixture on the boards of the SPL and the SFL during his active years, and he was badgered to stand by allies within the game for the SFA presidency on more than one occasion.
He had neither the time nor the inclination, but there are still few Scottish football figures who can claim to have seen and done as much in the game.
That's why his assessment of the Gers' off-field situation, with an impending share issue expected to raise £6 million, is worth listening to – even if it could be seen as unpalatable.
"Unfortunately, no one is brave enough to come out and say: 'This is going to have to get sorted out properly, and to get to where we want to be could take five years,'," Brown offers.
"No one will want to listen to that.
"The example, again, is Fergus McCann. He had a five-year plan, and he got the Championship in the fifth year, stopping Rangers from doing 10-in-a-row.
"I'm not sure there's anybody that can do that. The other way is to flood it with money, to get foreign investors, because I don't see shortcuts."
For a man who was never shy in taking on opponents during his chairmanship, these days Brown cuts a relaxed figure.
You wouldn't call him retired exactly. He's still at the office every day without fail, or seeing to the Riding for the Disabled stable he set up after leaving McDiarmid Park. But he has no axe to grind.
His uncertainty over Rangers' off-field turmoil isn't personal.
But it's hard to escape the feeling that his appreciation for Fergus McCann – a man whose work and idiosyncrasies he keeps citing – stems from a curious sort of respect.
"I wouldn't describe myself as being close to Fergus, as such, but any meeting I went to he always came and sat beside me," says Brown.
"He sat beside me because he knew I had other businesses on top of the football club, and he was looking for a business-type conversation, not a conversation about this player or that player.
"He wasn't interested in that. It was business, business, business.
"Fergus would come into the boardroom, and if there were women standing, he would go and talk to them. He had no interest in football.
"In fact, this is a true story, Celtic had to beat St Johnstone on the last day of the season to stop Rangers completing 10-in-a-row.
"Celtic got an early goal, but near half-time, George O'Boyle nearly equalised and I'm thinking: 'Oh no!' because it's 60,000 people, all there to stop the 10 in a row. It was quite tense.
"But Celtic got a second goal and that was that. So we went back into the boardroom and I'm looking for Fergus to congratulate him – and there's no sign of him.
"The next time I saw him at an SPL meeting, I said to him: 'Fergus, I was looking for you at the end of the game to congratulate you. Where were you?'
"'Oh,' he says. 'I told my wife I would be home to babysit.'
"He had left the ground at half-time. That's what it meant to him. As far as he was concerned, his job was done."
His cup of coffee long-since drained, Geoff's thoughts turn back to his own club.
In 1986, with St Johnstone close to oblivion, he, rather than Fergus McCann, was the businessman/saviour who needed a plan.
In the end, it was a simple one, though it involved some tough talking.
"Stop losing money," is his three-word summation of the idea.
"The bank had foreclosed on my local team, St Johnstone.
"I went in, did not pay a penny and had a rights issue for £150,000.
"That was the only money that went in, and from there we just worked and worked and worked. It's just effort. To value your own time on it, it's hundreds of thousands of pounds' worth of your own time.
"But none of us did it for money. There was never a penny paid in expenses to any of the directors.
"We did it because we wanted to – but we still did it with a business head.
"The first home game, we had 500 people in, and when I checked on the Monday morning, there were 125 complimentary tickets.
"That was stopped straight away. I was told that if they didn't get the tickets, they wouldn't come, to which my response was: 'If they don't come, it won't cost me!'
"So there were a lot of hard decisions that had to be taken. But it needed change, because football can sometimes get stuck on ways of working that are only there because that's how it has always been done."
Institutions are particularly vulnerable to leaning on habit.
For Rangers, that has nearly always meant a yearly dogfight with Celtic for the title.
These days, it's more of a cakewalk for the Hoops.
As far as Gers fans are concerned, change is necessary, and Brown reckons the sort that impacts the dugout can only achieve so much.
"You're looking and, at this point, you're saying: 'What can Rangers do?'" he ponders.
"There are so many comparisons between them and Celtic, and I'm saying: 'Walk before you run'.
"Get basic principles right.
"For people to go in and put £3m or £5m in, into this open tunnel, it's like putting a hose in. It's never going to stop, it's going to run away.
"Somebody has to be there and say: 'No'."
Even now, six years retired from football, you get the sense that Geoff, hale and hearty and joyously stubborn as ever, wouldn't shirk, if the duty were his, from being that man.
But the truth is, he's busy enough already.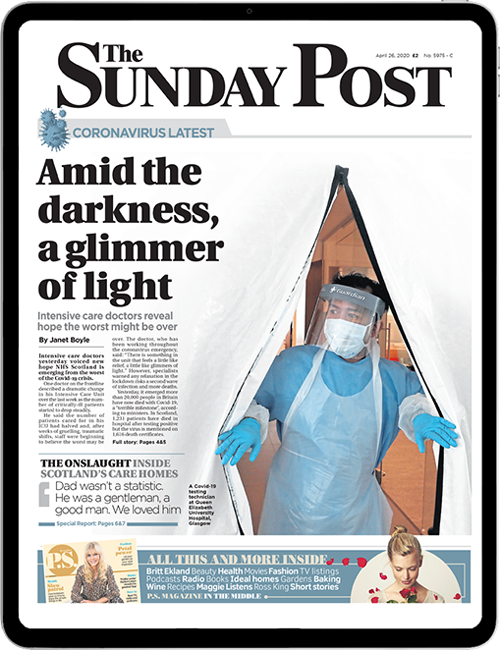 Enjoy the convenience of having The Sunday Post delivered as a digital ePaper straight to your smartphone, tablet or computer.
Subscribe for only £5.49 a month and enjoy all the benefits of the printed paper as a digital replica.
Subscribe