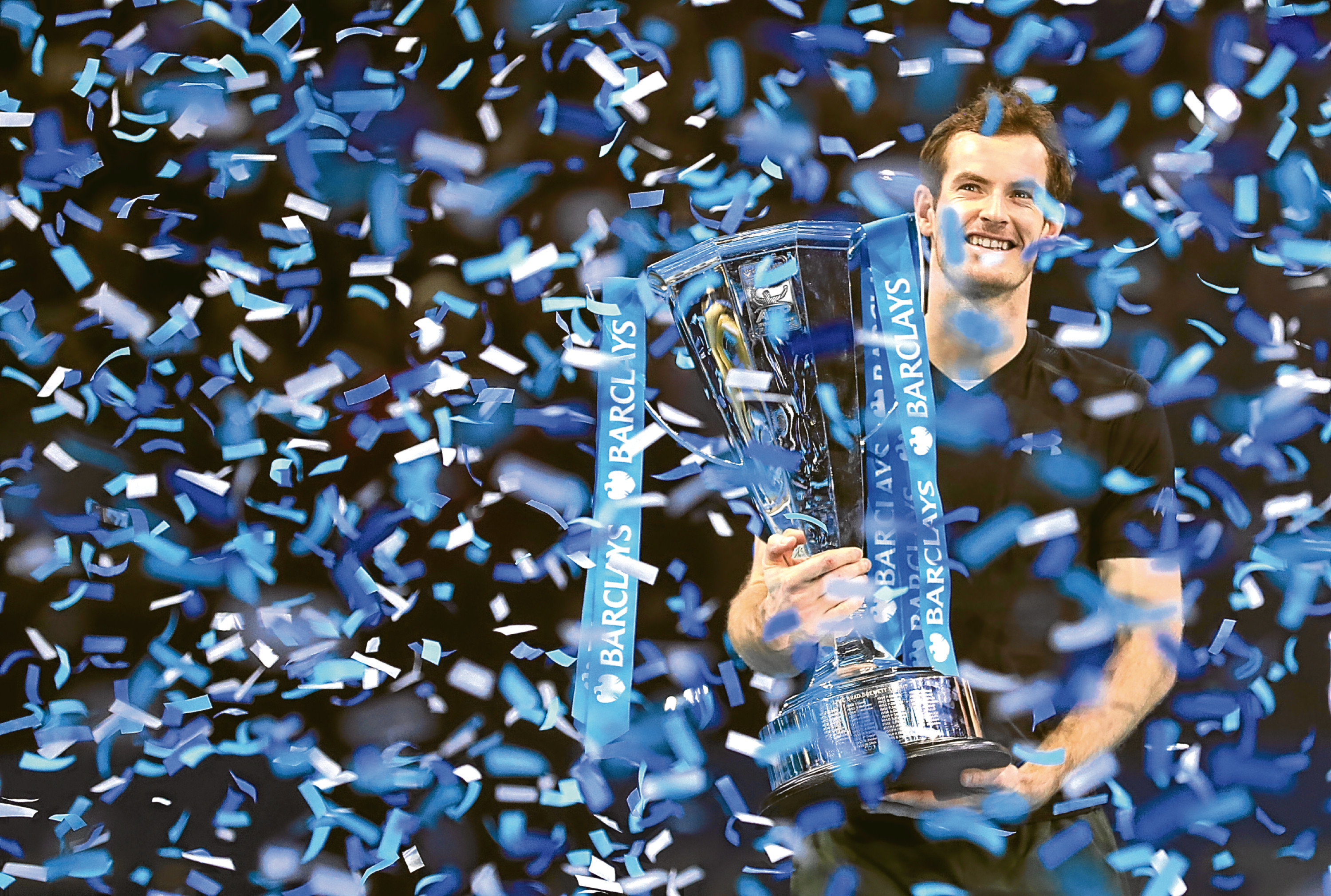 WHAT a year 2016 was for sporting highlights.
We can tell the quality by some of the great moments that haven't made our review!
But here are our top picks…
ADAM PEATY
AT any good party, you always need someone to be the first person onto the dancefloor.
That was the case for Team GB at the Rio Olympics.
There always has to be an athlete who sets the example to the rest.
This summer, it was Adam Peaty.
On day two of the Games, he grabbed the first of what would be an incredible haul of 29 gold medals for Team GB.
And his success in the men's 100m breaststroke was Great Britain's first male gold in the swimming pool for 28 years since Adrian Moorhouse had won the same event in Seoul.
Just 21, Peaty, from Uttoxeter, had been the favourite heading into the Olympics.
He had been a double gold medallist at the Commonwealth Games in Glasgow two years ago and claimed three more golds at the World Championships last year.
But you only get your shot at Olympic glory every four years. It ratchets up the pressure. It's sink or swim.
On the first Saturday of competition in Brazil, Peaty showed no signs of nerves.
He exploded out of the blocks to win his heat in a world-record time.
Had he used up too much energy for the final? The answer was an emphatic no.
Peaty cruised to victory in another world- record time, roughly one and a half seconds quicker than his rivals.
He was the first British athlete in Rio to see the Union flag raised and hear the national anthem being played.
His victory was celebrated by his parents in Rio.
And back home, his grandmother, Mavis, revealed that as a boy, little Adam used to scream every time he was near water!
Peaty's gold was the headline act in a British swimming team that recorded their best results since the 1908 London Olympics with six medals.
His name will now be remembered along with the likes of David Wilkie and Duncan Goodhew as a British swimming star.
And there's every reason to think he'll stick around for Tokyo in four years' time and spark another gold rush.
MAX WHITLOCK
GOING into Rio 2016, Great Britain had never won an Olympic gold in gymnastics.
Then Max Whitlock won two within two hours!
The 23-year-old from Hemel Hempstead had already made history when he won a bronze medal in the individual all-round event, Britain's first medal in that category for 108 years.
But that was nothing compared with what was to come.
Whitlock then competed in the floor and pommel horse events, which were held on the same day.
He gained the nation's first-ever Olympic gymnastics gold on the floor with a score of 15.633.
In the pommel, Max went head-to-head with fellow Brit Louis Smith, silver medallist from London 2012.
The penultimate man to go in the final, Whitlock scored 15.966 to push Smith, on 15.833, down to second place.
No Briton had won two golds on the same day for 84 years, when Hugh "Jumbo" Edwards won a pair for rowing at the 1932 Los Angeles Games.
Smith's disappointment was clearly shown on live TV as his younger rival celebrated and the realisation dawned that, at 27, his dreams of ever winning Olympic gold were effectively over.
Later, Smith composed himself to pay tribute to Whitlock, saying: "Max has been an absolute star in this competition. He's been incredible."
Smith and Beth Tweddle were perhaps the two biggest names that British gymnastics has ever had during the years spent in the shadow cast by the Eastern Europeans, the Japanese, the Chinese and the Americans.
Whitlock, though, showed in Rio that he is not only the equal of stars from more- traditional gymnastic nations but better than them.
He's ambitious, too, and still young enough to dominate the sport for years to come.
"I want to be one of the world's greatest," he says.
"I don't want to be a flash in the pan."
DAME SARAH STOREY
SARAH STOREY proved there is nothing like a dame when she completed a stunning hat-trick of gold medals at the Rio Paralympic Games.
Her win in the road-race on the final day of cycling followed gold in both the individual pursuit and time trial.
It means Storey has now won 14 Paralympic golds in her career, bettering the records of Baroness Tanni Grey-Thompson and Dave Roberts among modern British para-athletes, who both won 11.
What makes the 39-year-old mum from Manchester stand out even more is that the first five golds were won as a swimmer.
Sarah competed in her first Olympics at 14 in Barcelona and returned with two golds, three silvers and a bronze.
She won another three golds, a silver and a bronze at Atlanta and picked up silvers and bronzes in both Sydney and Athens.
Then a series of severe ear infections kept her out of the pool for a year and she turned to cycling to keep fit.
Sarah had been born without a functioning left hand after her arm became entangled in the umbilical cord in the womb, which made her success in swimming — where hands are used as paddles — all the more remarkable.
Cycling, however, didn't require so much input from the affected hand and she switched sports in time for the 2008 Olympics in Beijing, where she collected two golds.
In the individual pursuit, she clocked up a time that would have been in the top eight at the Olympic final that year.
When London 2012 came around, she came within a whisker of being selected for Olympic track team.
She had to settle for the Paralympics and stormed to four more golds.
Married to cycling coach and tandem pilot Barney Storey, Sarah gave birth to a daughter in the summer of 2013, but motherhood didn't stop the medals, records and honours coming.
In cycling, she's now competed in nine Olympic events and won gold every single time.
Storey's list of achievements also include being a 27-time World Champion, a 21-time European Champion and holding 72 world records.
Not to mention an MBE, an OBE and a Damehood!
THE DUEL AT TROON
FOR nearly 40 years, epic tales have been told about the greatest afternoon in the history of The Open Championship.
The "Duel in the Sun" between Tom Watson and Jack Nicklaus saw the two legendary Americans battle it out before Watson emerged victorious.
What we witnessed on the final day of this year's Open was every bit as good, if not better, than the events of 1977.
The "Duel at Troon" saw the destiny of the Claret Jug come down to two men.
On one side was Californian gunslinger, Phil Mickelson, a winner of five Majors and the Open Champion at Muirfield in 2013.
On the other was the ice-cool Swede, Henrik Stenson. He was aiming for his first Major, but he had won at every other level in the sport.
Mickelson had led after the first two rounds. Stenson overtook him on the Saturday, but his one-shot advantage was barely anything.
And he had lost it after the opening hole on the final day as Mickelson birdied and he bogeyed. But it was the start of something truly special.
Back-to-back birdies had Stenson in front again after three.
An eagle from Mickelson drew him level at the fourth.
Stenson moved in front again at the eighth, but when he dropped a shot at the 11th, the pair were again tied at the top.
The decisive blow came on the 15th.
Having birdied the previous hole, the Swedish star sunk a monster putt from off the green for yet another birdie to open up a two-stroke lead.
Just for good measure, Stenson rolled in his birdie putt on the last hole — an incredible 10th of the day — to sign for a quite brilliant 63.
His winning score of 20-under par was the lowest in Major Championship history.
Mickelson had played superbly as well, and the pair had put on an exhibition of golf at its best.
There was not a single blemish in his score of 65, and he was 11 shots clear of third place, which was a record for The Open.
A month later, Stenson would be involved in another classic final-day shootout at golf's return to the Olympics.
That time, he had to settle for second as Justin Rose beat him on the final hole to take the gold for Team GB.
But the Swede could take satisfaction in knowing he had been the pivotal figure in the best two days golf has seen in a very long time.
USAIN BOLT
THERE were a whopping 11,303 athletes competing at the Olympics in Rio.
But one man stood head and shoulders above all of them.
Usain Bolt arrived as a legend of athletics. He left Brazil as arguably the greatest Olympian of all time.
For the third Games in succession, the Jamaican arrived with the same aims. Gold in the 100m. Gold in the 200m. Gold in the 4x100m relay.
At Beijing, he announced himself to the world. In London, he confirmed his status. And in what would be his last Olympics, the test was to show he could still do it.
There was also a greater challenge that had fallen on his shoulders — to show that athletics could still be trusted after so many drugs scandals.
It came into sharper focus as his main rival in the 100m was American Justin Gatlin, who'd won gold in the 2004 Olympics, but had served a four-year ban for doping between 2006 and 2010.
The Jamaican had raced sparingly on the Grand Prix circuit in the run-up to Rio, as he prepared himself out of the spotlight.
The atmosphere inside the Olympic Stadium was electric ahead of the 100m final such was the anticipation.
No one has made quite such a spectacle out of an event that takes less than 10 seconds as "Lightning" Bolt.
Every eye, mobile phone and camera was trained on him. People wanted to strain every sinew to get a glimpse of the greatest athlete of all time.
He certainly didn't disappoint. Gatlin was out of the blocks quicker, but that famous long stride of Bolt kicked in and he powered clear in the home straight.
Bolt had done it. 9.80 seconds was a long way off his world-record time, but that didn't matter. The gold was all that counted.
It was the same scenario in the 200m. He had promised a world record, but no one cared when he cruised home in first place in a time of 19.79 seconds.
And in the relay, his three team-mates made sure the baton got round and handed him the chance to claim the glory on the home straight.
Nine Olympic events, nine gold medals. It is an incredible return from the Jamaican.
No one was sure if Bolt could keeping it going to London as by the nature of sprinting, it's explosive and over in a flash.
The 30-year-old's reign of glory has lasted eight years.
His celebrations have lit up the last three Olympics and it will be truly incredible if anyone equals his "triple-triple".
He said before Rio that he wanted to be compared to the all-time greats of sports like Muhammad Ali and Pele. His achievements are certainly worthy of being in such exalted company.
Bolt's iconic Olympic status is asssured. But he will finish 14 golds behind American Michael Phelps.
The swimmer was back for his fifth Games and was doing what he has always done — dominating in the pool.
His final tally from Rio was five golds and one silver, taking him up to an incredible 23 golds, three silvers and two bronze medals.
With Bolt, that makes 32 and a huge void to fill at Tokyo in 2020 as these two modern Olympic Hercules exit the stage.
THE EUROS
IF ever a single match defined the disappointment that has become the norm for England's footballers at major tournaments, the game against Iceland was it.
Roy Hodgson's team was an early goal up against a nation whose relative status could be summed up by the fact that their captain, Aron Gunnarsson, couldn't always get a game for Cardiff City.
Yet England managed to lose 2-1 and put on arguably the most-inept display in recent international history.
They hadn't exactly torn up any trees during the qualifying games, either.
They'd played decently against Russia only to concede a late equaliser, managed a last-gasp victory against Wales and played out a dull draw against Slovakia, but none of that prepared anyone for what happened in Nice.
Wayne Rooney scored a fourth-minute penalty, only for Ragnar Sigurdsson to level two minutes later after England failed to defend a long throw.
Kolbeinn Sigthorsson gave Iceland the lead in the 18th minute, but that still left Hodgson's men 72 minutes to rectify matters.
Instead, they had the equivalent of a collective mental breakdown when it seemed everything they'd every learned about the game went clean out of their heads.
There has been a catalogue of disappointments in the past at Euros and World Cup finals, but nothing on the scale of this.
Hodgson resigned within minutes of the final whistle.
In stark contrast to England's woes, Wales and Northern Ireland were doing themselves proud.
Chris Coleman's team finished top of the qualifying group that England were expected to head, and beat Michael O'Neill's men in the round of 16.
While England went home, tail between legs, the Welsh produced a magnificent 3-1 quarter-final victory over the much-fancied Belgians and lost only to a Cristiano Ronaldo-inspired Portugal team in the last four.
The Portuguese won the final, largely without Ronaldo, who was left to coach from the sidelines after an early injury, proving that industry, hunger and organisation count for a great deal in international football.
England, unfortunately, had none of those qualities and were decisively left trailing the better teams.
MO FARAH
IT sounds crazy to say it, but Mo Farah is possibly the most-underrated sportsman Great Britain has ever produced.
It's not because we don't rate him as such, but because he exists in an era when British sporting success has become much more common.
In any other year, what Farah did at the Rio Olympics would have been the stand-out moment, bar none.
We rightly revere double Olympic Champions like Seb Coe and Daley Thompson, men who defended their titles and earned legendary status in British sport.
But in the space of seven days in Brazil this summer, Farah emulated those two, in not one, but two events.
For the second Games running, Mo was the king of long distance. While Usain Bolt again ruled the sprints, Mo was unbeatable over 5,000 and 10,000 metres.
But why should we be surprised? He had won both events in London and at the World Championships in 2013 and 2015.
It was the early hours of Sunday morning back in the UK when Mo stepped up to the line for the 10,000 metres in Rio.
But on the ninth of 25 laps, disaster appeared to strike when Farah was accidentally tripped by his training partner, the American Galen Rupp.
Would this be fatal to his chances? No. That's because Mo is a born fighter.
Having been born in Somalia and moved to London aged eight, he's a battler.
Rather than quit, the 33-year-old got back to his feet and worked himself back into the race, as the trio of Kenyans failed to capitalise on his fall.
Heading into the final lap, Farah was right in the mix, with his opponents just where he wanted them.
In an imperious display of distance running, he held off their challenge on the home straight to claim a sensational gold.
In the 5,000m a week later, it looked as if Mo didn't have the energy to hold on as the race entered the final stages.
But with immortality approaching, he found that extra burst of speed on the last lap to leave the competition trailing as he crossed for an incredible fourth gold medal.
That is when the hours of training and the huge sacrifice is worthwhile. When it mattered, he produced his very, very best to claim Olympic glory.
Only Lasse Viren of Finland in 1972 and 1976 has done what Mo has achieved in the Olympics.
Farah isn't just a great British athlete. He is one of the all-time great athletes.
JASON KENNY and LAURA TROTT
MORE Olympic gold medals were brought back from Rio de Janeiro to a single household in Cheshire than went to the whole of Canada, New Zealand, Argentina or South Africa.
Jason Kenny had three in his bag and Laura Trott had two.
And a month after the stars of the Team GB cycling squad returned home, they got married, making them the summer's true golden couple.
The cycling team had incredible success in the Rio velodrome, and every single member of the squad came back with at least one medal.
But Kenny and Trott were the undisputed King and Queen of the track.
Kenny's hat-trick brought his Olympic gold haul to six, the joint-most won by any British athlete in history, an honour he shares with one of his cycling heroes and former team-mate, Sir Chris Hoy.
Still only 28, Jason, from Farnworth near Bolton, could easily add to that haul in Tokyo in four years.
In Rio, he took the team sprint, individual sprint and Keirin titles.
There was huge drama in the Keirin, with the race having to be restarted twice and at one point Kenny faced disqualification.
TV pictures showed Trott in the track centre biting her nails then celebrating as her fiance eventually secured gold.
Laura had earlier that evening retained her omnium title to add to the team pursuit gold she'd already won, making her the first British woman to win four Olympic gold medals.
She'd won her first two at London in 2012.
Trott, who's from Harlow in Essex, defied respiratory problems as a young girl to reach the very top of her sport.
She'd actually been forced to quit trampolining because the sport was too arduous for her lungs to cope with.
Four years younger than her husband, Laura would also be a good bet to be standing on top of the podium again in 2020.
LEICESTER'S TRIUMPH
THE Premier League is short on miracles.
The general rule of thumb is that it's won by the most expensively-assembled, highest-paid squad of players, watched by the most supporters, forking out for the highest season ticket prices.
In 2016, Leicester City blasted that.
Not only did the East Midlands club — who had narrowly escaped relegation the season before — finish ahead of the big boys, they did so convincingly.
When the trophy was handed to skipper Wes Morgan — ironically at Stamford Bridge, home of previous Champions Chelsea — the Foxes were 10 points clear of second-placed Arsenal.
The megabucks Manchester clubs were 15 points adrift, Liverpool 21 points behind and Chelsea themselves 31 points back.
The impossible had happened and Claudio Ranieri, known a little unkindly as The Tinkerman, when he'd been Chelsea boss, had won a League title for the first time in his 30-year managerial career.
Striker Jamie Vardy epitomised the club's meteoric rise.
Four years earlier he'd been playing at Fleetwood Town, but by last May, he was a Premier League Champion, the second-highest goalscorer, an England player and the Footballer of the Year.
There were other heroes too — goalkeeper Kasper Schmeichel, who followed in his dad's footsteps — Riyad Mahrez who won the PFA Player of the Year award, Danny Drinkwater, Robert Huth and Marc Albrighton — the list goes on.
Leicester lost just three matches all season and only one after New Year. They sailed through what Sir Alex Ferguson was fond of calling "squeaky bum time" without a care in the world.
Before the campaign started they were 5,000-1 outsiders with the bookies. Those odds will never be offered again, thanks to City.
Of course, what's happened since at the King Power has confirmed the belief that it was a freak occurrence.
Leicester go into Christmas in the lower half of the table with a repeat of last season's glory an impossibility.
Yet they now have another dream.
Qualification from the group stages of the Champions League has opened up the prospect of a second miracle in a different competition.
It couldn't happen again, could it?
HIBS WIN SCOTTISH CUP
114 years is a long time to wait, but finally Hibs lifted the Scottish Cup once again.
It would be a historic final whoever won, with the Edinburgh side looking to end the hoodoo that had hung over them for so long and opponents Rangers looking to win their first major silverware since being cast down to the third division in 2012.
With the score level at 2-2 deep into injury time, up popped Hibs captain David Gray to head home from a corner to send the jubilant Hibees wild.
Boss Alan Stubbs said: "The players have a lot thrown at them –people have questioned their mentality and their character.
"They have had accusations and everyone is entitled to their opinion, but they have had a lot of bad luck which you can't coach for.
"But we got over the line and I am ecstatic for them that we have done so.
"We definitely showed a little bit of bottle, whether we Hibs'ed it or whether we just won it, I don't know.
"This was about everyone at the football club and I am delighted for them."
Thousands of fans singing the club anthem Sunshine on Leith once the trophy was presented was a spine tingling moment for any observer.
While there were many memorable moments during the game, unfortunately this classic cup final will also be remembered for the ugly scenes at full time that marred the occasion.
Even as the year draws to a close, police are still making arrests in connection with the violent skirmishes on the Hampden turf.
ANDY MURRAY
AS you can see, 2016 has been full of incredible and unforgettable sporting moments.
But the man at the top of this list has provided us with enough memories to last an entire career, let alone 12 months.
However, Andy Murray is no ordinary sportsman. After more than 10 years in the spotlight, this was the year when everything clicked.
The first half of his tennis season followed a familiar pattern. He was beating virtually everyone, but one man remained in his path.
Novak Djokovic was, once again, the party pooper as he beat Andy in the final of the Australian Open and then the French Open.
Victory in Paris gave Djokovic the career Grand Slam, so it underlined the task Murray was facing. However, a first final on the clay was a very creditable effort.
But that is where things went on an incredible upward curve on the court.
The year had already been momentous following the birth of his daughter, Sophia, in February.
Ivan Lendl returned for a second spell as super-coach, and it was as if he had never been away with Andy winning at Queen's.
That day he beat Canada's Milos Raonic in the final. Three weeks later, the same man was on the other side of the net in the Wimbledon final.
Rather than the nerves the whole country had in 2012 and 2013 when Andy was previously in the final, this time, there was an inner confidence.
Although Raonic played well, it never looked anything but a Murray victory, and so it proved with a straight-sets triumph in front of an ecstatic Centre Court crowd.
The next stop was Rio, where Murray was looking to match his efforts of London and win a second gold medal.
An early defeat for Djokovic helped his cause, but in the final, he would meet the Serbian's conqueror, Juan Martin Del Potro.
The two men produced an epic encounter in front of an incredible audience where both players received vociferous support.
Eventually, after four sets and four hours of play, Murray claimed another gold medal.
After minor disappointments at the US Open and then defeat to Argentina in the Davis Cup semi-final, Andy refocused for the closing months.
With it, he produced the most consistent tennis of his life. There were tournament successes in Beijing, Shanghai, Vienna and Paris and an incredible streak of 18 straight victories.
Coupled with some shock results for Djokovic, Murray was the World No 1
That still left the season-ending ATP World Tour finals at the 02 in London. Whichever man between Djokovic and Murray had the better week would end the year as the best player in the world.
Quite fittingly, the two men made it to the final, the last match of the season. Andy was triumphant in two sets and would end 2016 as Christmas No 1.
His Wimbledon glory, his exhilarating run in Rio and his surge to the top of tennis would have all been special moments in their own right.
But they came together as part of a magical year.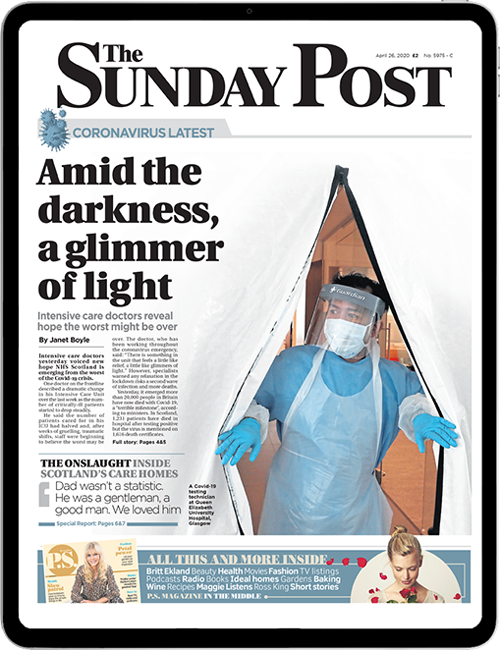 Enjoy the convenience of having The Sunday Post delivered as a digital ePaper straight to your smartphone, tablet or computer.
Subscribe for only £5.49 a month and enjoy all the benefits of the printed paper as a digital replica.
Subscribe