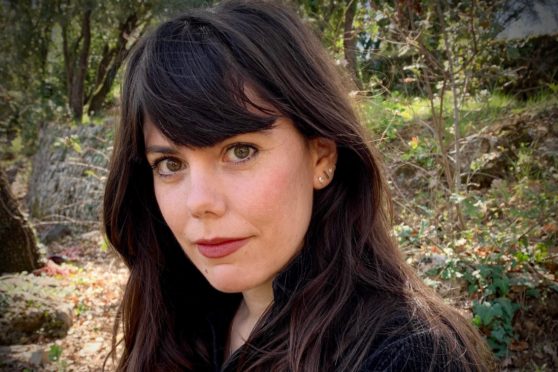 Phoebe Wynne's deliciously dark debut novel borrows one of Scotland's historic landmarks for its setting.
The 35-year-old teacher-turned-author chose the imposing 14th Century Dunnottar Castle, perched on a rocky promontory near Stonehaven on the Aberdeenshire coast, as the inspiration for Caldonbrae Hall, the fictional girls' boarding school at the centre of the action in Madam.
Cue 26-year-old classics teacher Rose, who is new to the prestigious school housed in the ancestral castle of Lord William Hope. But when she stumbles on the cloaked circumstances surrounding her predecessor's sudden departure, matters take a chilling turn.
Wynne says her suspenseful, feminist, gothic tale could not have been set anywhere else. She tells P.S: "When I did my research I found Dunnottar Castle. I couldn't believe it when I went there. It was beautiful, the perfect location for the school. I wanted a wild place that fits in with the Gothic trope but geographically I needed cliffs and a beach."
She says first-hand experience of Dunnottar – whose walls echo ghosts of the past like Mary, Queen of Scots and William Wallace – was essential for the novel's authenticity.
"I can't fake anything," she confesses. "I went for five days and visited the castle at all times of the day. I took some stones from the beach and kept them next to me while writing the book. I also made videos of the tide coming in just so that when I was writing I could listen to its sound.
"I went on to the promontory and looked at the gorse bushes, and wild flowers and the sea birds. I wanted to get them right. I am a writer who needs heavy inspiration. I need to be able to breathe, feel, smell everything, so I can put my version of it on the page.
"There is a tunnel in Madam from the school down to the beach and there was one at Dunnottar, apparently William Wallace used it and Mary, Queen of Scots hid there."
Sussex woman Wynne has a passion for the classics and Greek tragedy and is influenced by the 20th Century queen of gothic, Rebecca author Daphne Du Maurier.
Wynne had dreamed of becoming a writer from childhood but admits her first two attempts at a novel were: "word vomit."
She decided to do something about it. "I left teaching. I love teaching, it is one of best jobs in the world but I had this terrible need to write. I'd turned 30 and I had no dependents, no mortgage and nothing holding me back, so I thought I would just try for a year to write and learn properly."
She travelled to Los Angeles to be with her sister, film writer-director Camille Griffin, her husband, Bafta-nominated cinematographer Ben Davis and their children – including 14-year-old Roman Griffin Davis, who was nominated for a Golden Globe for his debut film role as Jojo Rabbit.
While there, she took up creative writing classes and the tide turned on her future as a writer. Of her debut she reveals: "I saw the ending first. It is a very cinematic, very Gothic ending. I am drawn to Greek tragedy whose catastrophic endings are always morally correct."
"Up-lit" it is not. But there is raw, female power in its pages. She explains: "Even though it is not light and fluffy, it is positive.
"It is actually a novel about freedom; rescuing each other and oneself, and finding agency within that."
---
Phoebe Wynne – Madam, Quercus, £14.99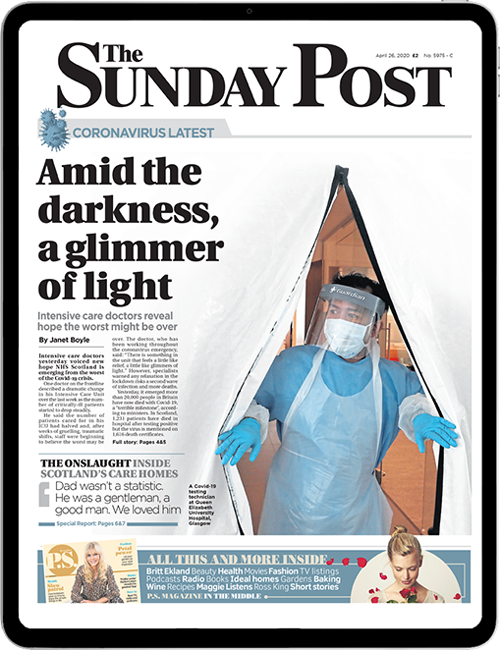 Enjoy the convenience of having The Sunday Post delivered as a digital ePaper straight to your smartphone, tablet or computer.
Subscribe for only £5.49 a month and enjoy all the benefits of the printed paper as a digital replica.
Subscribe