Letters from a Killer
True crime is a huge market, with millions around the world tuning in to documentaries and podcasts about the darker side of life. But do you ever stop to think about how it affects the people making these series?
Probably not, but Zoe Hines and Ned Parker are two of those content makers, and they revealed they have received more than 2,000 letters over the past five years written to them by convicted killers facing life in prison or the death penalty.
Receiving such a letter must be equal parts fascinating and frightening but Zoe and Ned, who are behind the Netflix series I Am A Killer, realised it would also make a gripping, immersive and personal journey into the mind of a murderer.
Letters From A Killer reveals the innermost thoughts, painful recollections and dark reflections of life sentence and death row inmates on their crimes and reasons for conviction. Each episode focuses on one particular letter of a prisoner, providing listeners with a unique – and challenging – insight into the mind of a murderer as they share their shocking stories.
The podcast draws on themes within the letters such as "What makes a murderer?" and "Can a convicted murderer support capital punishment?". Through voice-acted and sound-designed recreations, it's a fresh approach to true crime storytelling.
Zoe Hines said: "Making Letters From A Killer has involved looking back at some of the most remarkable correspondence our team of researchers has exchanged with inmates.
"It's been fascinating to look again at some of the most challenging, thought-provoking letters we've received, and to think not only about the words and phrases used to tell each story but also to discuss what, if anything, could or should be read between the lines."
---
Jackie Weaver Has The Authority
The explosive meeting of a Cheshire parish council became a viral sensation back in February. We all laughed as the meeting's host, Jackie Weaver, was accosted, via Zoom, by a number of residents of Handforth.
Now Jackie, who emerged as the hero of the hour, has her own podcast. She is now an agony aunt and answers questions from celeb chums like Omid Djalili and Isy Suttie.
---
Stay Away From Matthew MaGill
A true crime oddity, this. Matthew MaGill died alone in the woods on the Florida-Georgia border leaving behind a box filled with the artefacts of an incredible life.
A series of coincidences leads reporter Eric Mennel to the box, sending him on a five-year search to understand the truth about its owner.
But as Mennel learns who MaGill really was, he is confronted with questions about his own life…Letters From A Killer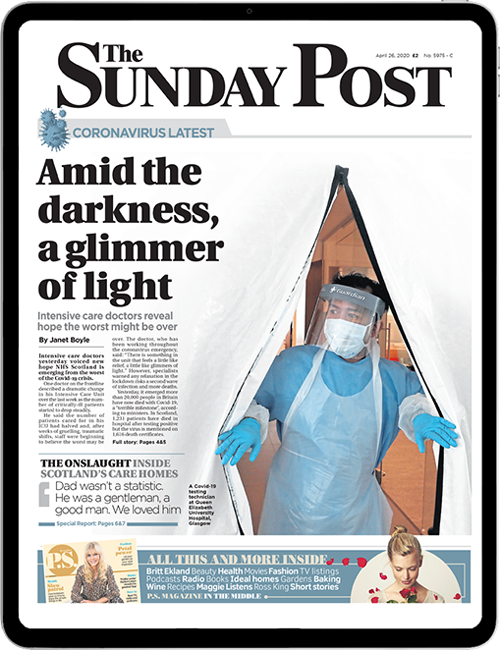 Enjoy the convenience of having The Sunday Post delivered as a digital ePaper straight to your smartphone, tablet or computer.
Subscribe for only £5.49 a month and enjoy all the benefits of the printed paper as a digital replica.
Subscribe