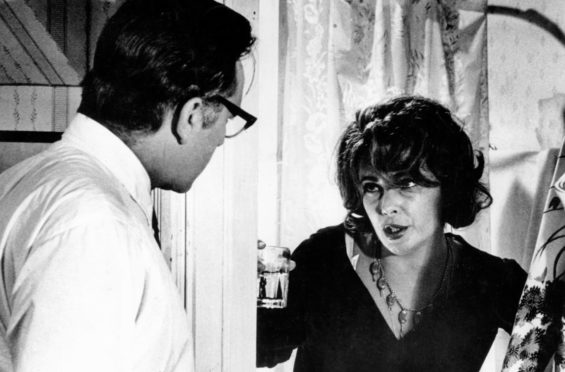 The strain of lockdown is testing relationships with up to 20% of couples reporting more arguments and broken relationships.
Couples aged between 18 and 24 are most likely to report more arguments and fears over their relationships ending, a study carried out by Glasgow University academics has found.
The research suggests one in five young couples argue and worry about splitting up while more than 10% in the 35-44 age range report similar cracks in relationships.
The evidence is revealed in a study by the National Surveys of Sexual Attitudes and Lifestyles.
Some of the research was conducted by a team led by Professor Kirstin Mitchell at the University of Glasgow. They revealed the impact on relationships was greater for those under 44 while older couples were more likely to enjoy spending more time together at home.
The university looked at couples mainly in a steady relationship and interviewed 4,271 people. Almost 90% were living together.
Mitchell, a professor of social science and public health, said: "The overall picture is of more change in the younger relationships and greater stability in the older ones.
"It is important that we don't overlook the proportion for whom things got worse and this group reported arguments and worries about the relationship ending.
"That's more than one in five in younger people and one in 10 in older age and at a population level that equates to a great many people.
"Covid has deeply affected the way we interact with people and our lives have been disrupted. Young people are less likely to have settled into long-term relationships. Covid has come at a time of their lives where they have steady but not established relationships.
"The 35-44 couples are more likely to have young families and the impact of working from home with children may play a role."
Mitchell added that they would return to the couples to look at how things stood in a year's time. Claudia Estcourt, professor of sexual health and HIV at Glasgow Caledonian University, said: "Young adults are frequently making and breaking relationships because they are at that stage in their lives.
"However, this research shows that relationship break-ups for them seem to have been compounded by Covid.
"It is important to carry out more research to discover more about why this has happened.
"We in sexual health clinics have certainly been open for business over the past year and have been treating people with new sexually transmitted infections."
Responding to the research, Stuart Valentine, chief executive of counselling charity Relationships Scotland said: "The impact of lockdown on young people is mirrored in research between us and Relate, which operates in the UK outwith Scotland.
"We have seen younger couples in particular struggling emotionally in their relationships, with one in three of them that are under 30 saying that their relationships were in trouble.
"A big part of this is to reach out for support before their relationship breaks down completely. We have seen a great many couples thrive under lockdown and found that 64% said their relationships are thriving.
"Having the support of a highly trained counsellor can help couples remember the reasons why they got together in the first place and to help them find way to resolve their problems.
"It is all about good communication, listening to one another and learning to embrace all of the good things in their relationship whilst also finding new ways to get through the hard times."
---
Expert: Some have flourished but others are in crisis
by Mhairi Canning, Senior counsellor at Relationships Scotland
Now, more than a year after lockdown began, the impact on our relationships has never been greater.
We have spent more than 12 months living in close proximity to our partners 24 hours a day, often coping with home schooling, money concerns and other family pressures. While some couples have flourished, a high proportion of younger couples have found the intense nature of lockdown has brought them to the point of crisis.
Working as a relationship counsellor on Zoom throughout lockdown, I have seen many young couples struggle to find a way to resolve the issues they face. Arguments get out of hand and many couples don't know how to handle disagreements. They find themselves trapped in a cycle of conflict and distrust and many give up on their relationships.
While some couples are navigating whether or not they want to spend their future with their partners, others are dealing with different emotions, namely loneliness and jealousy.
When life returns to "normal" – whatever that will look like – a fifth of young couples said they were worried they'd get jealous about their partner's life outside of lockdown. A third also mentioned they'd feel lonely without the constant companionship when they return to work and socialising.
It's not all negative for young couples, though. One in 10 people realised they wanted to spend the rest of their lives with their partners, prompting them to propose.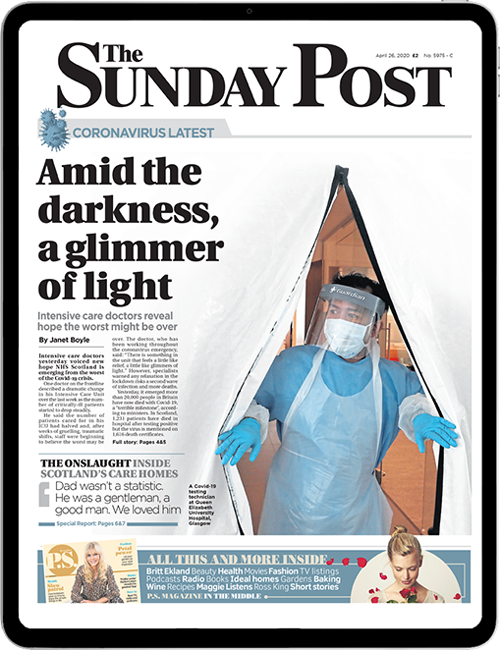 Enjoy the convenience of having The Sunday Post delivered as a digital ePaper straight to your smartphone, tablet or computer.
Subscribe for only £5.49 a month and enjoy all the benefits of the printed paper as a digital replica.
Subscribe