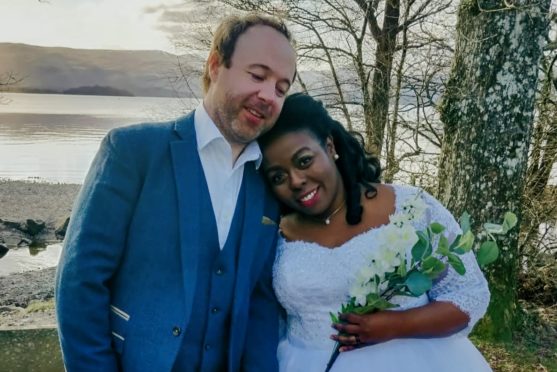 All dressed up with nowhere to go – that's the new normal for Scottish singletons who have turned to online dating in their thousands, swapping first-date drinks for living room Skype calls to stay connected during lockdown.
Despite not being able to meet up in person, potentially for months after matching virtually, more and more daters are signing up to the likes of eHarmony, Plenty of Fish and Hinge, hoping to meet that special someone online.
In fact, according to leading dating app Bumble, since lockdown began there has been a 35% increase in messages sent between matched users and a 21% increase in video calls over the past week.
What's more, researchers at eHarmony found virtual dating has become a useful resource for singles who are finding isolation difficult, with more than half of users (57%) dialling into video dating to ease current feelings of loneliness.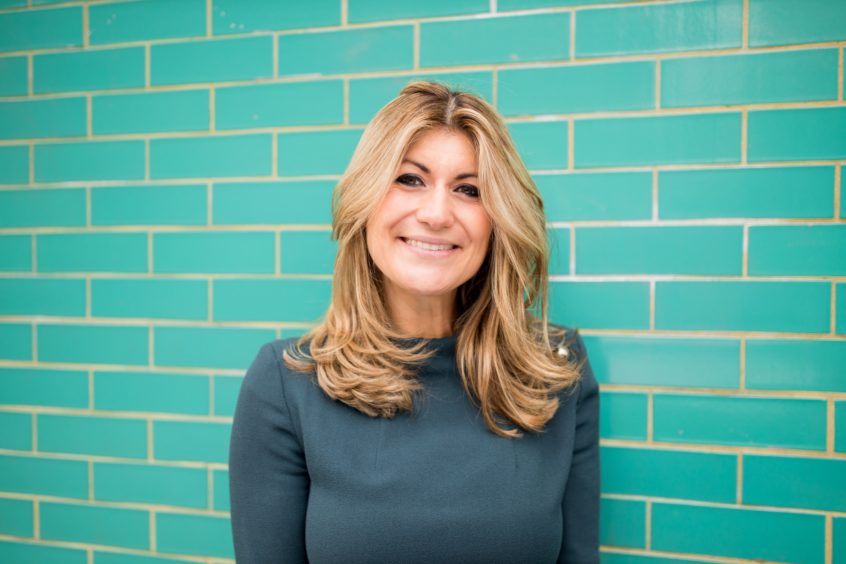 However, Charly Lester, a relationship expert, admits dating online isn't the easy option.
"Right now, it's going to require a bit more effort – people aren't just going to text back and forward," explained Charly, from online site The Inner Circle, which has seen a 99% surge in match-ups.
"People are going to expect some form of face-to-face chat, whether that's with a phone call or through Skype. And if it doesn't get to that stage, they're probably going to be eager to end things a little bit more quickly.
"If anyone is dating online for a casual 'hook-up' they're really in the wrong place!"
Experts even say the lockdown has the potential to change the dating landscape forever, even altering how future generations meet.
For a long time, 2035 had been tipped as the year more people would meet online than by any other means, but this could now move forward dramatically.
Charly believes society may also change, with more people looking to settle down and form strong bonds with a partner, rather than staying single. She said: "The current situation is going to make people appreciate relationships more.
"Being single definitely brings a different side to isolation."
Of course, it's not just individuals who have seen their circumstances change. Deputy chief medical officer Jenny Harries recently advised couples to decide whether they would stay apart or "test the strength of their relationship" by moving in with each other during quarantine.
Shannon Smith, from dating website Plenty of Fish, said: "Whether you've taken the leap to move in together during lockdown, or you've only recently moved in with each other, the most important thing to do is cut yourself some slack.
"Try putting in a few date nights where you actively do something as a couple, such as making a meal together or playing board games.
"And remember space and silence are OK. Just because you're living together doesn't mean you can't have time to yourself."
Here, we speak to a couple living together for the first time, a new husband and wife, and an avid online dater, to discover the nuances of love in the time of coronavirus…
---
The Newlyweds
Yesterday was supposed to be a dream wedding for Michelle Hopewell and fiancé Jonathan Hall.
The lockdown put paid to the grand ceremony Michelle had planned – but the pair were determined to tie the knot before it came into effect.
With time running out, the couple were married on the banks of Loch Lomond in an impromptu ceremony two days before the ban on gatherings like wedding ceremonies.
"By the evening of March 15, we knew things might not go ahead," said actor Michelle, 29.
"We realised that the world was beginning to grind to a halt.
"I don't think either of us actually said the word 'elopement' out loud. We just instinctively knew that whatever was coming next, we wanted to do it as husband
and wife."
With the support of their families and minister, Michelle and Jonathan, an architect, began to hastily rearrange.
They brought their wedding date forward to March 28, but then as the pandemic crisis escalated, the date was brought forward to March 24 and then March 20.
"The lead-up was anxious, but mostly because of what was happening in the world, and also because I was worried that things could shut down any minute and we wouldn't get our ceremony," she added.
"That was always the most important part of planning our wedding.
"But suddenly we had it in its purest form because it wasn't about anything other than us coming together.
"I didn't have any expectations or plans other than getting to Jonathan and saying that 'I do, infinitely'."
To the cheers of visitors, the pair were married at the beauty spot, but they have vowed to have their dream ceremony with family and friends in future.
"A wedding pales into insignificance in comparison to how nice it is to marry your best friend," said Michelle.
The Couple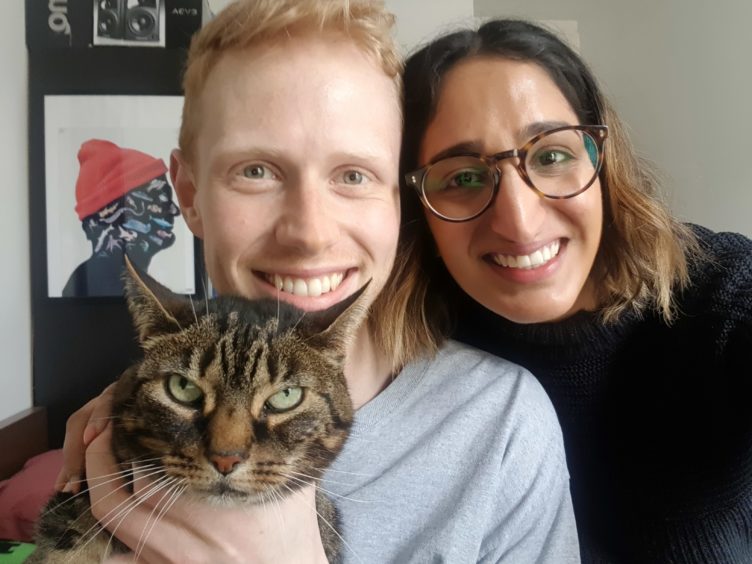 Although Mamta Kakaiya, 27, and Richard Phillips-Kerr, 28, have been in a relationship for four years, the pair were happily living in separate homes until recently.
The couple hadn't felt the need to take the next step but the thought of being apart for weeks on end made the decision to cohabit an easy one.
"We had been living just six streets away from each other in Glasgow's southside, so we've been used to having our own space, popping over whenever we wanted and then going home again.
"When the lockdown was announced, I panicked a little as I didn't want to stay alone for three weeks or longer.
"But it was a bit difficult because I have a cat, Belle, and Richard is allergic – but he said to just bring her to his flat and we would figure it out. He takes antihistamines now, and I've been surprised by how much he's fallen in love with her!
"Richard is quite comfortable with his own company but I'm glad we're together in the
same flat.
"I do love having my own space, but it's nice to know we can live together happily.
"Even when you've been in a relationship for a long time, you learn wee things you didn't know. Richard said I'm messier than he thought I would be, so that was a bit of a shock!"
The Dater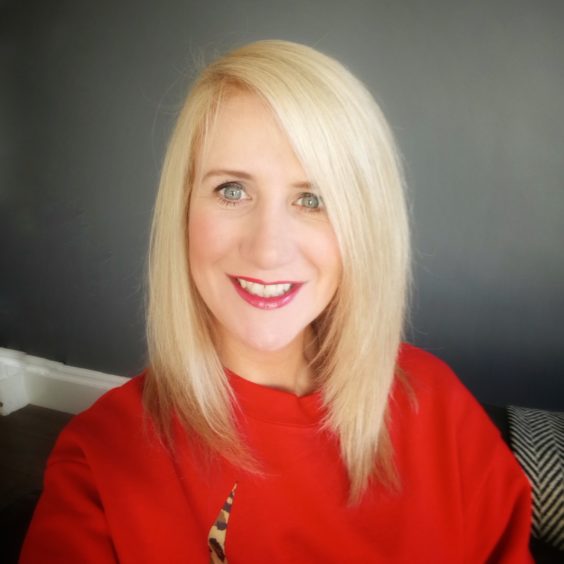 "Dating apps will have no doubt seen a surge in the number of singletons logging on lately – and I am one of them.
Back online after a year's hiatus, I figured if ever there was a good time to upload a dating profile, it was now.
Social distancing may have put a ban on face-to-face meetings with potential suitors, but self-isolation has meant there are a lot of single guys sitting on their sofas looking at dating sites.
Week one has gone relatively well. There is a lot of talent out there, I conclude. Of course, often the opening line from many is coronavirus-related questions like "how are you coping with social distancing?" and "are you wfh?" (working from home). However, we begin chatting about other things that matter in our lives.
Usually I'd talk about what I have been up to, how my weekend was spent, and the new restaurants I have eaten in recently – these topics have obviously dried up! But it has opened up new channels of chat about our lives, our morals, our travel goals, our future plans, and how long it could be until we meet up in person!
One guy wrote that this "is a great opportunity to get to know one another before meeting up in person" and he is right. There is now no pressure about when to meet because, for once, the focus is just on really good chat and, you hope, a bit of flirty banter (or "flanter").
I am enjoying the experience more than I have in the past because I would always feel pressured to arrange a meeting after a week's chat. When it came to two weeks without a meeting in the diary, I would assume they were not interested.
So far, there are a couple of potentials for a summer face-to-face, but there is a long way to go.
I am not too worried because I have a "virtual date" in the diary. We have shared good conversation, every day, for the past week, and he has suggested we have a telephone chat, while eating pizza, on Friday!
Then, if all goes well, this may progress to a video call date, for which I will dress up, do my hair and make-up, just as I would when going on a normal date.
And, what is great about dating during lockdown, is there are no awkward goodbyes featuring the dreaded "should I kiss him/should I hug him?" debate.
It is nerve-wracking and exciting, but I am looking forward to what the next week may bring as I continue to make virtual connections while exploring the online dating world during lockdown.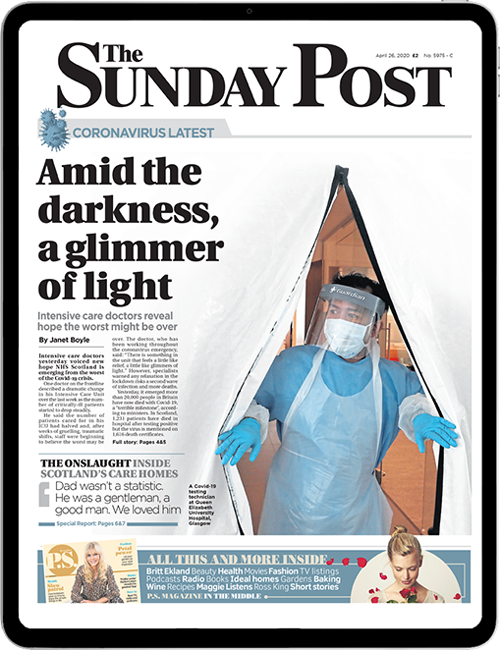 Enjoy the convenience of having The Sunday Post delivered as a digital ePaper straight to your smartphone, tablet or computer.
Subscribe for only £5.49 a month and enjoy all the benefits of the printed paper as a digital replica.
Subscribe