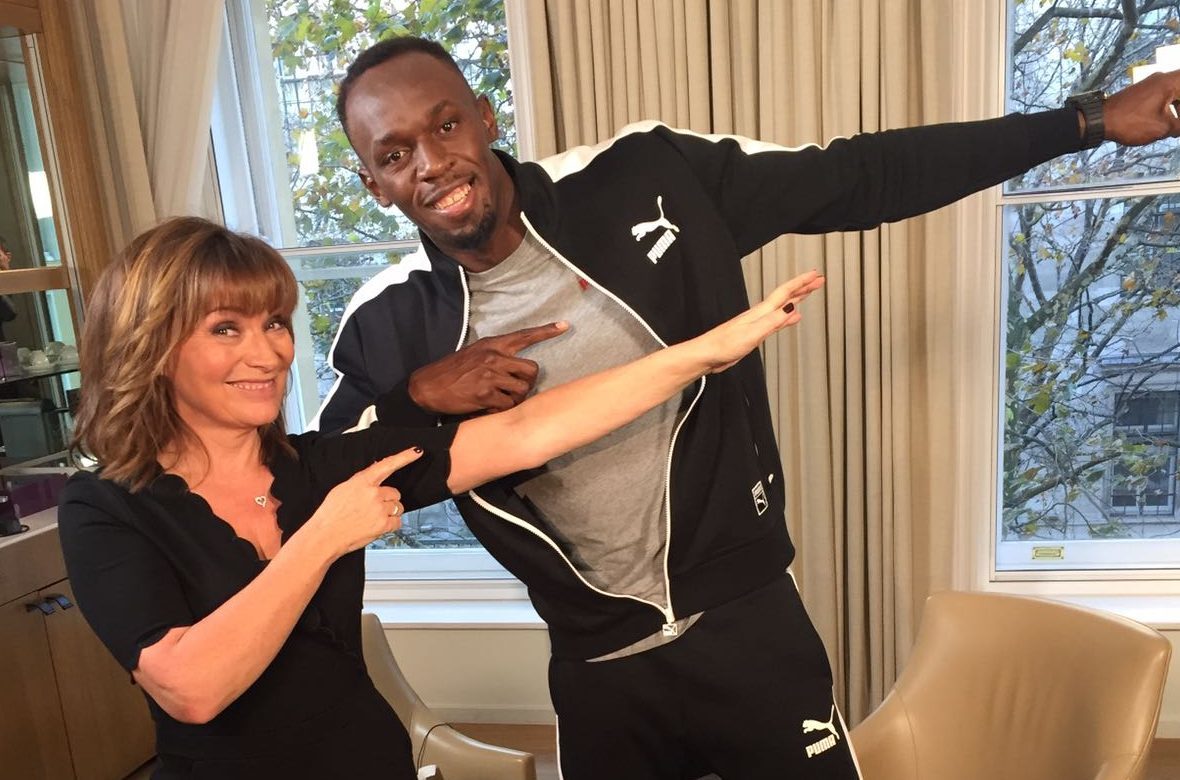 AS we approach Christmas and the end of 2016, I always think it's a good time to reflect on the year that has gone by.
It's been a strange old year which got off to the worst possible start with the death of David Bowie back in January. I still can't believe he is no longer here.
I have been a huge fan since Space Oddity in 1969 and his music was the soundtrack of my teens and 20s.
After he died I revisited classics like Ziggy Stardust, Hunky Dory, Aladdin Sane, Young Americans and my all-time favourite The Man Who Sold The World.
Bowie was such a trailblazer and so ahead of his time, they all sound just as good, if not better, all these years later.
We lost so many very special people this year including Terry Wogan, Victoria Wood, Gene Wilder, Alan Rickman, Caroline Aherne, Muhammad Ali and Prince.
On a personal level, my great Aunty Lena died last month, aged 94. She was one of the famous Moxon Girls who worked with Scottish theatre legends like Lex McLean and she lived life to the full.
I'm sure many of you have lost loved ones this year and it's very, very tough to contemplate the first Christmas and New Year without them.
All we can do is try to remember the good times and learn to live with the loss – but that's often easier said than done.
On a brighter note, my own special highlight of 2016 was watching my daughter Rosie graduate from Napier University.
It feels like two minutes ago she was a cherubic baby and now she's a grown-up, independent woman. It was a lovely day and one of those big milestones that you always remember.
Another brilliant experience was in the summer when my husband Steve and I went to his cousin's wedding in Texas.
Bruce Duncan is originally from Dundee and moved to Canada when he was a youngster. He went to New York to study and met and fell in love with his beautiful bride Greeshma. Her family are originally from Hyderabad in India, so this was a spectacular Scottish/Hindu wedding that lasted all week and was such great fun.
Also this year, I hosted the first Sunday Post Broons Awards, celebrating the very best of our unsung heroes who go the extra mile to help others and make a real difference. It was a wonderful, uplifting evening.
I love to travel and this year one of my highlights was a glorious long weekend in Orkney.
As always we stayed at The Foveran hotel where the food is fresh, local and always exceptional.
We went for wonderful yomps in the most beautiful scenery and unsurprisingly we had all four seasons in a day but mostly it was bright and sunny.
If you have never visited Orkney, I can't recommend it highly enough, especially if you love birdwatching, walking, visiting distilleries, enjoying cracking pubs and cafes, unbelievable historical sites and meeting really friendly people.
It's a magical place and I will be going back in the new year.
Once again, I was lucky enough to interview some real Hollywood A-listers this year, including Meryl Streep, Tom Hanks and Jennifer Aniston as well as Usain Bolt, the fastest man in the world.
On the world stage, we've all had the uncertainly of a Brexit vote with no-one quite knowing how it's going to be navigated or implemented.
Then there was the truly jaw-dropping US Presidential result which will see Donald Trump occupying the White House.
How we could go from the dignified and elegant Obama to the rude, crude Trump and his motley crew of supporters is utterly baffling.
We can only hope cooler heads will be advising him and common sense will prevail, but we are all through the looking glass now and no one really knows what sort of plans he has in place. It's all horribly unsettling.
I do have to salute one politician though.
Week after week Ed Balls made me belly laugh with his routines on Strictly Come Dancing.
The man who had been talked about as a future Labour leader and even Prime Minister, charmed the nation as he threw himself into the show and gave 100% every week. He wasn't afraid to look ridiculous and, with the way politics and showbiz are merging, I wouldn't be surprised if Ed did get the big job one day and moved into No. 10.
You really can't rule anything out.
We are now of course in the final run up to the big day and this time next week it will be Christmas Day.
Do remember not to get too stressed – Christmas dinner is just a roast that has ideas above its station.
Delegate as much as you can, especially if you have a full house.
People like to feel useful and you can get them to bring along the starter or the pudding.
It's really not about expensive presents, matching cutlery and a posh sofa – it's about families and friends getting together, even if they end up arguing over what to watch on the telly.
I will be on screen as usual next week and between Christmas and New Year, and at Hogmanay bringing in the bells.
Thanks to each and every one of you for reading this column every week and for all your thoughts and comments.
Have a very happy and safe Christmas and New Year and see you all in 2017.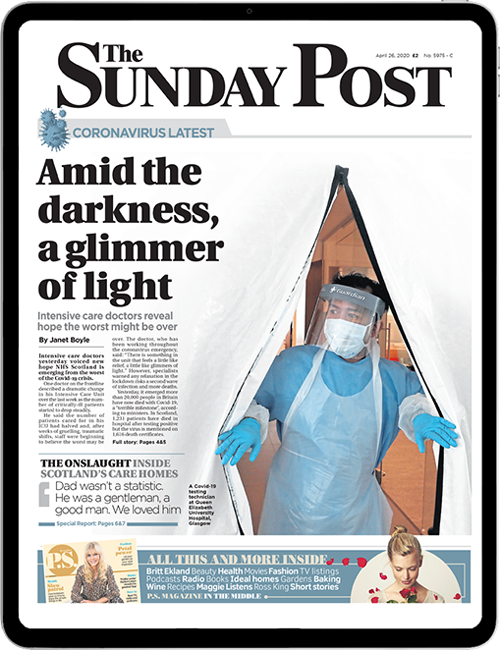 Enjoy the convenience of having The Sunday Post delivered as a digital ePaper straight to your smartphone, tablet or computer.
Subscribe for only £5.49 a month and enjoy all the benefits of the printed paper as a digital replica.
Subscribe