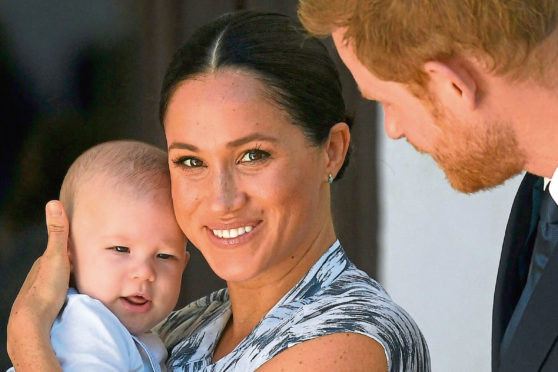 Sometimes I'm asked to interview an actor, but get sent their character's name, not their real one.
Last week I got a phone call from a producer in the UK asking me to interview someone called Adoullah.
I immediately went to Google thinking it was a character in the latest Disney hit set in a distant land. Or maybe, I thought, it was a character from a galaxy far, far away with a Star Wars spin-off.
After half an hour and trying many, many different spellings, I had to admit defeat and got back on the blower to London.
Luckily it wasn't a Zoom call so they couldn't see my face. I was being asked to interview a doula.
Of course it isn't long until Meghan, Harry and baby Archie, my newest neighbours here in Los Angeles, will be joined by another baby.
Thankfully I looked up Wikipedia and discovered a doula is a trained companion who is there for a mother or couple, not a healthcare professional, who offers supports and guidance through all aspects of pregnancy before, during and after childbirth too.
It can also cost you around £4,000, but I'm sure Meghan and Harry can afford that. My cameraman Luke told me he had one (it was much cheaper!) for his recent birth – well, his partner did most of the hard work – and he says it was money well spent.
Also that day I interviewed a woman who makes mum's placenta into a tablet that you can then use for smoothies or whatever else you fancy. As Hollyweird health kicks go, I'm not sure it's one in which I'll be indulging!
And finally, on what was a very weird day, I visited a cafe where the salad is said to induce child birth.
They get around 15 expectant mums a day popping in to see if their salad will induce birth. Yes, the Caesar salad could result in a caesarean!
On the wall they had many of the babies' names that have been "salad induced" and some of them were crackers. Sadly, no sign of Beet-rice, Olive or Herb-ie!
Although if someone does go into labour in the restaurant, I guess they should Romaine calm…
During all his madness, Matt Damon has been doing some interviews to promote his new dramatic thriller, Stillwater.
He told a great story of how when he and Ben Affleck were young actors they auditioned for roles in Dead Poets Society.
They missed out on the parts and when the movie came out he and Ben were working at their local movie theatre in Cambridge, Massachusetts as ticket tearers and yes, you've guessed it, the one film they showed all summer long was the Robin Williams classic!
"We had to sit there in our black pants, white shirt, maroon vest, black bow tie, tearing tickets, serving popcorn, and then watch people bawling their eyes out as they came out," said Damon. "And we were like, 'That could have been us'."
Don't feel too bad for Affleck and Damon – it all ended up all right for the dynamic duo!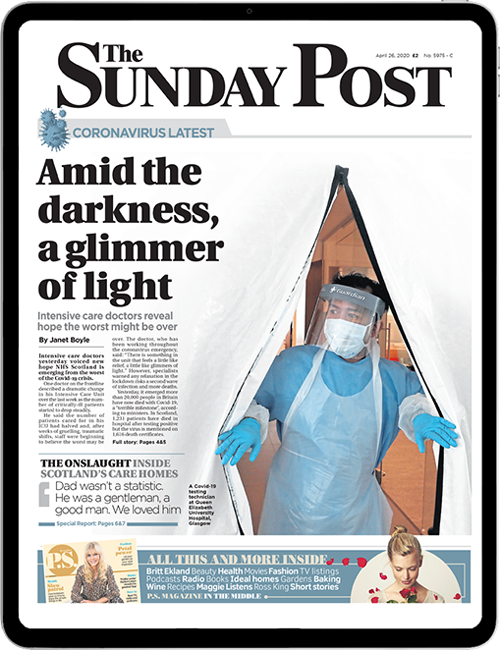 Enjoy the convenience of having The Sunday Post delivered as a digital ePaper straight to your smartphone, tablet or computer.
Subscribe for only £5.49 a month and enjoy all the benefits of the printed paper as a digital replica.
Subscribe