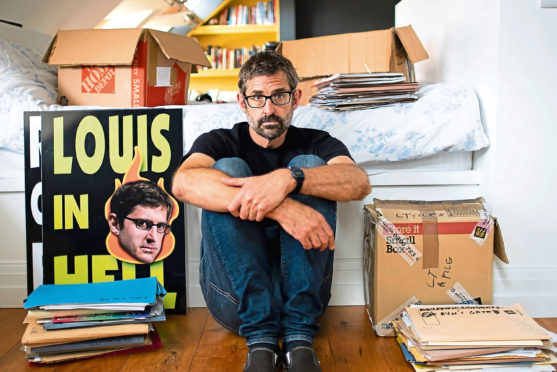 For those of us who spent the late '90s as lanky, awkward and bookish nerds, Louis Theroux was an unlikely icon.
Rather than try to hide his inherent nature as a big, old dweeb – albeit a knowing one – Louis leaned right in.
It worked well. Louis disarmed a parade of maniacs appearing on his Weird Weekends show by seeming quite harmless before slowly getting under their skin and showing them to be what we suspected.
The nerds have inherited the earth since Louis first appeared on our screens 25 years ago so it was interesting to take a trip back in time to see if his style holds up, or if he now in fact looks a bit sleekit.
Who wants to see a smug middle-aged man make oddballs look silly?
Yet what Louis Theroux: Life On The Edge demonstrated was how prescient the interviews were, and how much the subjects, for all their silliness, would become mainstream figures.
Neo-Nazis were a sad collection of demented losers back in the late '90s – they still are, but undeniably there are more of them now.
The painful clip of a white nationalist demanding Louis reveal if he was Jewish or not is given an airing here.
Maybe there's a lesson in the presenter's polite refusal to cooperate by dignifying the request with an answer.
Yes, this was a clip show, but no one else has clips quite like these.
Louis Theroux: Life On The Edge, BBC2
---
Away, Netflix
The Netflix algorithm which suggests what shows I might like to watch must be getting better.
Casting Oscar-winner Hilary Swank as the captain of a three-year mission to Mars in a glossy drama? The streaming giant have clearly been scanning my brain looking for things to create which I'll potentially adore.
Yet Away isn't easy to love.
The budget is certainly here on the journey into space, yet the drama remains tethered to Earth.
Hilary's family left at home turns what could have been a breathless adventure into something a bit more saccharine.
I don't like Mars to be this sugary – unless it's the chocolate bar variety.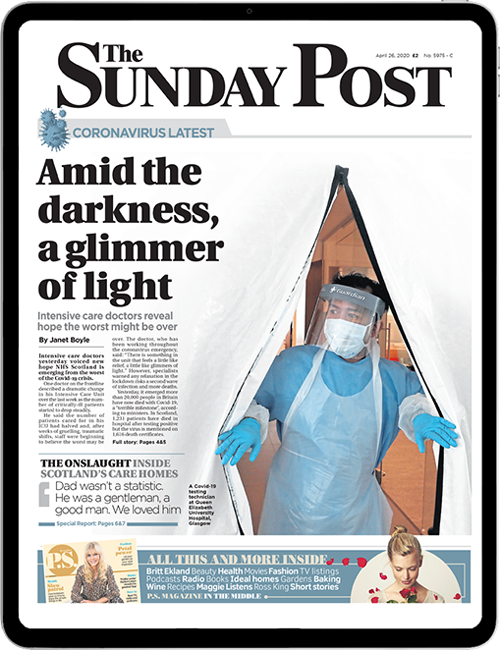 Enjoy the convenience of having The Sunday Post delivered as a digital ePaper straight to your smartphone, tablet or computer.
Subscribe for only £5.49 a month and enjoy all the benefits of the printed paper as a digital replica.
Subscribe