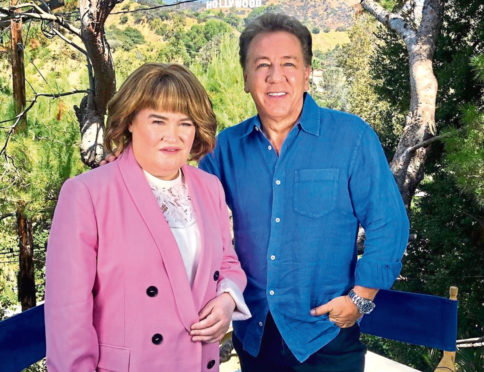 Bart Simpson is 39 years old, Millie Bobbie Brown from Stranger Things is younger than Britney Spears' career and "the future" from Back To The Future 2 was set four years ago.
That's just a few facts to make you feel old.
How about this one? Susan Boyle gets approached by children who are younger than her incredible appearance on Britain's Got Talent.
I caught up with Susan last week after she appeared on America's Got Talent.
She's adored here almost as much as she is back home, and it was great to chat with Susan, who was looking fantastic.
I asked her if she got approached by fans a lot, and she surprised me with her answer.
"Not so much now that I'm getting to a certain age," she laughed.
"It's good when the wee ones come up. But they tell me they don't know me because they weren't born, but their mum knows me.
"It's another generation. You feel as if you've been around forever.
"You do get the wee tough people in Scotland asking for a selfie. They ask: 'Can I get a photae with ye?'
"I think, how do you get out of this? You have to be polite! But you get a laugh with them."
Recently Susan was earmarked to appear on Britain's Got Talent: The Champions series, about the success stories from the show, of which she is undoubtedly one.
Susan pulled out, sparking plenty of speculation
"The Champions is a wonderful thing to do. But I had a lot on my plate, there was so much on my schedule with coming over to Miami. I couldn't really fit everything in. I'd have loved to have done it."
Susan conceded she has been the subject of plenty of press speculation, but it's something she now takes in her stride.
"They're all spinners," she laughed. "Just let it go over your head. I guess that's just the wee bubble we're in.
"You try to be as diplomatic as possible.
"There aren't many bad things. I've found journalists very helpful and Simon Cowell is very supportive.
"When I'm on stage, that's my wee bubble. I'm happy there. No one can get near me there. I feel that's a sort of tunnel – you're just focused. I've got a great make-up artist, a great stylist, a fantastic PR.
"Simon Cowell said to me, 'You couldn't wish for any more'. That was nice of him saying that."
As for being in America, Susan feels right at home.
"I always remember the first time I came to America and how nervous I was. I was a wee bit shy and retiring.
"It's changed a bit. I've grown up since then.
"I'm more focused on things now. I'm a bit more able to take it in my own stride.
"I first came here a couple of years ago. I was taken in by the whole scenery. People were very friendly. Everybody was lovely, the whole thing drew me in."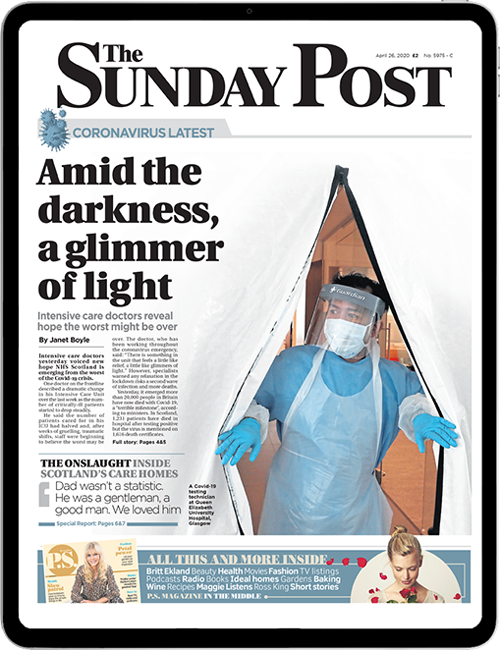 Enjoy the convenience of having The Sunday Post delivered as a digital ePaper straight to your smartphone, tablet or computer.
Subscribe for only £5.49 a month and enjoy all the benefits of the printed paper as a digital replica.
Subscribe