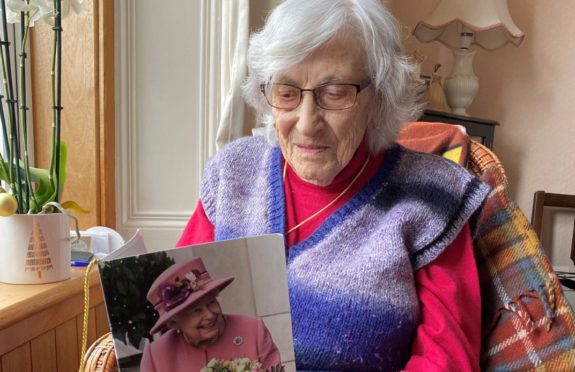 Reaching 100 remains an extraordinary milestone marked by a card from the Queen and a brilliant blaze of candles on a birthday cake (at least, that is, before Covid made it a health and safety issue).
Today, more and more Scots are becoming centenarians and, according to scientists, reaching 100 could eventually become the rule rather than the exception.
In his book, The Future Of Medicine, author James Temperton explores how advances in treatments and science will see us lead longer and healthier lives.
The average man in Scotland lives to 77 while women typically reach 81. However, while the future of medicine won't end ageing, experts believe centenarians will be commonplace by the end of this century, with some people possibly living to 115.
Such a leap in life expectancy rests on proactive diagnoses and personalised medical treatments to future-proof our health, said Temperton.
"There's a good likelihood that children born today will live healthily beyond 100. It's small changes that will unlock those extra years to lead to a healthier population," he said.
Temperton suggested traditional GP appointments could become a thing of the past. "The way we currently diagnose patients is suboptimal and reactive," he said.
"What the near-future of medicine looks like is a more personalised and precise approach that intervenes before someone becomes unwell. We will go from treating disease to maintaining health."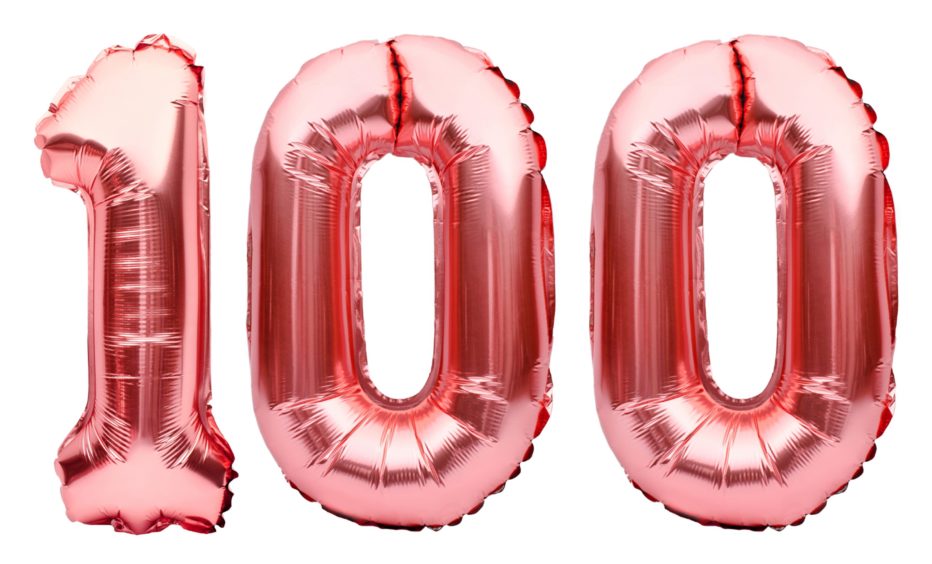 Improvements to diagnosis and personalised medicine might mean life-threatening diseases such as cancer could one day be "dealt with by a couple of visits to the doctor rather than years and years of suffering".
The future of medicine may not be a science-fiction fantasy with robots replacing doctors, or at least not in this century, yet the collecting and processing of data using artificial intelligence will be key to diagnoses.
"If everyone is genetically sequenced from conception or birth, and has their microbiome (genetic material of all microbes within the body), immune system and other systems screened, artificial intelligence can help process all that data to pull meaningful insights from it," said Temperton.
"That data empowers clinicians to deliver a much higher quality of care with much greater precision and, hopefully, in a preventative way. Anomalies in your data will be spotted before it turns into a debilitating disease, meaning doctors can intervene early, and illness will be less likely to go undetected."
As for current centenarians, Temperton suggested their longer lives were more a result of good genes rather than lifestyle factors, highlighting a study by Dr Nir Barzilai of the Institute for Aging Research in New York.
While the study of longevity genes, or identifying DNA markers of an unusually long and healthy life, is a developing science it could lead to the creation of a wonder drug.
"The next step is to identify existing drugs or developing new ones to unlock the same benefits as these longevity genes," added Temperton.
"One of the most widely prescribed drugs in the world, metformin, is used to treat type 2 diabetes. Metaformin inhibits oxygen use in our cells so every cell in our body works less and degrades slower, meaning the body ages slower. It's like a wonder drug that triggers your body to replicate some of the genetic variations that allow centenarians to live longer. Dr Barzilai is now looking into wider studies on how this drug can make us healthier."
While some may worry about spending their final years in care homes or in hospital, Barzilai's study also found most people remained healthy on reaching 100 and passed away quickly, either from a heart attack or in their sleep. If they were ill, it was only for a few weeks.
"The number one cause of disease and death is old age," added Temperton. "Death is still a reality but the aim is to increase people's health span, so they don't spend their final decades battling a string of chronic diseases. That lightens the burden on an individual, their family, society and the economy."
A key strategy is to target and treat ageing itself like a disease, which is already happening in ground-breaking medical research, like Dr Barzilai's, which Temperton says will "give pharmaceutical companies a target to hit. Now they need to go develop drugs that target those biomarkers of healthy ageing."
So what does all this mean for the future of medicine? "People won't be given prescriptions as and when, but will regularly take a targeted drug for the rest of their life," said Temperton.
"It should mean living to 100 with your body still working effectively so you can enjoy a long, healthy retirement, spend time with your grandchildren and great-grandchildren, and retain your independence."
He added: "Much of the science and medical breakthroughs required to tackle ageing are already here. For example, there are new living drugs that don't just target cancer but kill it, such as CAR-T therapy which is specifically designed for individual patients using their own immune system cells."
The challenge is ensuring universal treatment on a global scale. Temperton said major institutions, health services and pharmaceutical companies must be willing to adapt.
"The difficulty of this happening to scale is more to do with regulatory, economic and logistical hurdles," said Temperton. "Big pharma is good at developing generic treatments for conditions like heart disease and diabetes for millions of people. What the pharmaceutical industry needs to prepare itself for is developing targeted medicines for a smaller numbers of patients.
"As we move towards a more preventative model of precision medicine, we need to ensure these treatments work but aren't expensive to develop.
"That requires looking at the cost of care differently and making fundamental changes to how healthcare systems like NHS operates. But, in the long run, expensive but targeted and successful medication will cost less than years of continued treatment and hospital care."
While there will be no fountain of youth – although some biotechnology companies fuelled by Silicon Valley fortunes are, indeed, out to solve death – living healthily into old age is a welcome and achievable prospect.
"We're not going to live forever," added Temperton. "What's realistic is that, in the future, people will live past their 100th birthdays and be able to celebrate in style, with their family around them.
"Old age won't be marred with ill health, so we can all live healthier, better and slightly longer lives."
---
I feel the same as I did 30 years ago. I haven't lost my marbles yet!

– Annie Whyte on reaching 100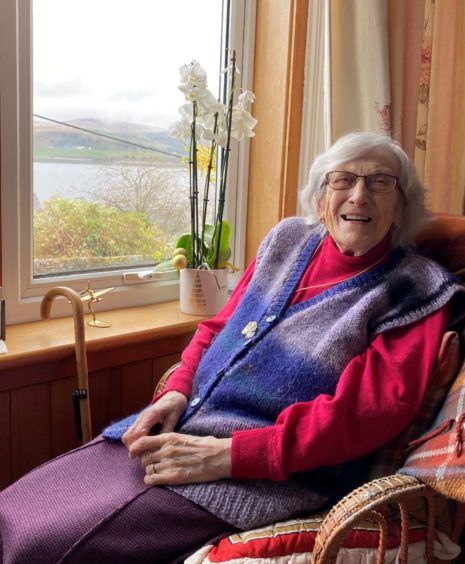 Annie Whyte proudly holds her birthday card from the Queen, which she received on turning 100 on July 29 last year.
"I'm very proud of this," she smiles. "I like the diamond broach she has on. It would be lovely if she'd sent me that!"
Annie marked her milestone birthday between lockdowns with a family lunch in Portavadie, Argyll & Bute. However, she feels indifferent about turning 100. "I don't feel like I'm 100! I feel the same as I did 30 years ago. You don't really think about your age when you get to this point," she said from her home in Tighnabruaich.
"I feel it in my legs a little, but I haven't lost my marbles yet! I'm still independent and like to get out for short walks. I miss going out for lunch with friends but I've always got folk coming in to help with my meals and so on, so I never feel lonely."
Annie, who was born in Houston, Renfrewshire, is the first in her family to reach 100. Her parents both passed away in their 70s and her sister Grace, died in her late 60s.
She said: "I've always had good health. I've never been ill or in hospital. I shared a bed with my sister when she had diphtheria and scarlet fever and never took ill.
"I don't know if there's a secret to it but I've never drank or smoked and have always stayed healthy. I never thought I'd live to 100. I just seem to go on and on."
Annie lives in the house she shared with her husband of more than 50 years, George, until he passed away 30 years ago. Their long and happy marriage remains the highlight of Annie's life. "We met in our 20s at a ceilidh in Greenock and were very happy. We could never have any children but I have many nieces and nephews who still come to visit me. I'd never change anything about my life. I have no regrets."
Annie has knitted since childhood, worked in a Greenock wool shop and continues to knit for herself and her church. She also enjoys watching the news, reading newspapers, pottering about the house and gazing out of her window on to views across the Cowal Peninsula.
"After all this, I'm looking forward to getting my hair cut and going out with my friend Annabel to the lunch club (organised by Cowal Befrienders)," she added. "We go to Portavadie for fish and chips. I've missed it because it's a chance to catch up on what's been happening. Hopefully we'll get together for my 101st birthday."
What does Annie make of more people reaching 100 in the future? "I'm not sure if they want too many of us!" she laughed.
"You don't want lots of old folk in care homes or people working until they are 80. Of course, it will be good if people live longer, healthily.
"I don't want to go much beyond this age. I'm happy at 100. People shouldn't worry about living longer and should focus more on being healthy and happy."
---
The Future Of Medicine: How We Will Enjoy Longer, Healthier Lives is published by Penguin Random House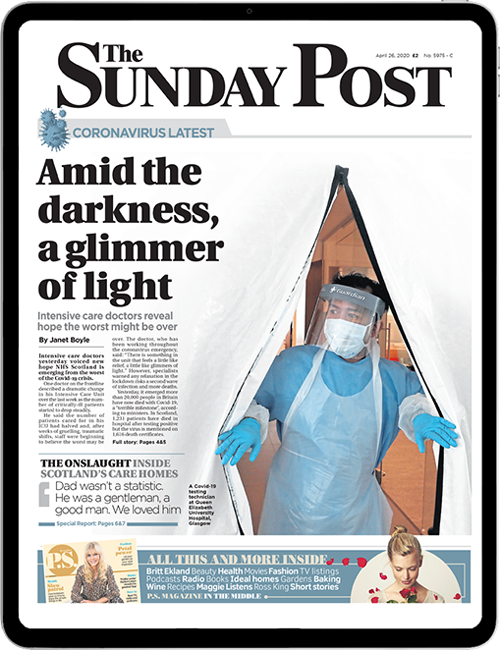 Enjoy the convenience of having The Sunday Post delivered as a digital ePaper straight to your smartphone, tablet or computer.
Subscribe for only £5.49 a month and enjoy all the benefits of the printed paper as a digital replica.
Subscribe