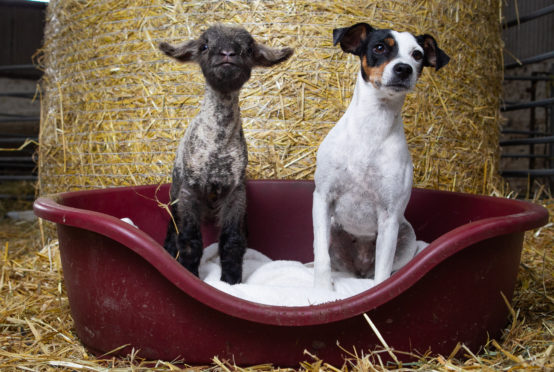 A little dog who can't have any pups of her own has adopted a farmyard of animals.
Ivy the Jack Russell has a serious heart murmur and is kept alive with human beta blocker drugs cut down to animal-size doses. Vets have told her owner Ali Thom not to allow her to have puppies as a pregnancy might kill her.
But determined to become a mum, little Ivy has adopted every animal in her owner's farm steading.
Her most unusual babies to date were a sickly lamb and a baby crow which was found lost and ailing near Ali's home Arnbeg, in Kippen, Stirlingshire.
"She fussed around the lamb and lay beside as it slept in her dog basket," said owner, Ali.
"Every sickly lamb that comes into the house is nursed and kept warm by Ivy.
"It's her only chance to be a mum and she makes the most of it.
"With the baby crow, Ivy followed it around the house as it tried to learn to fly.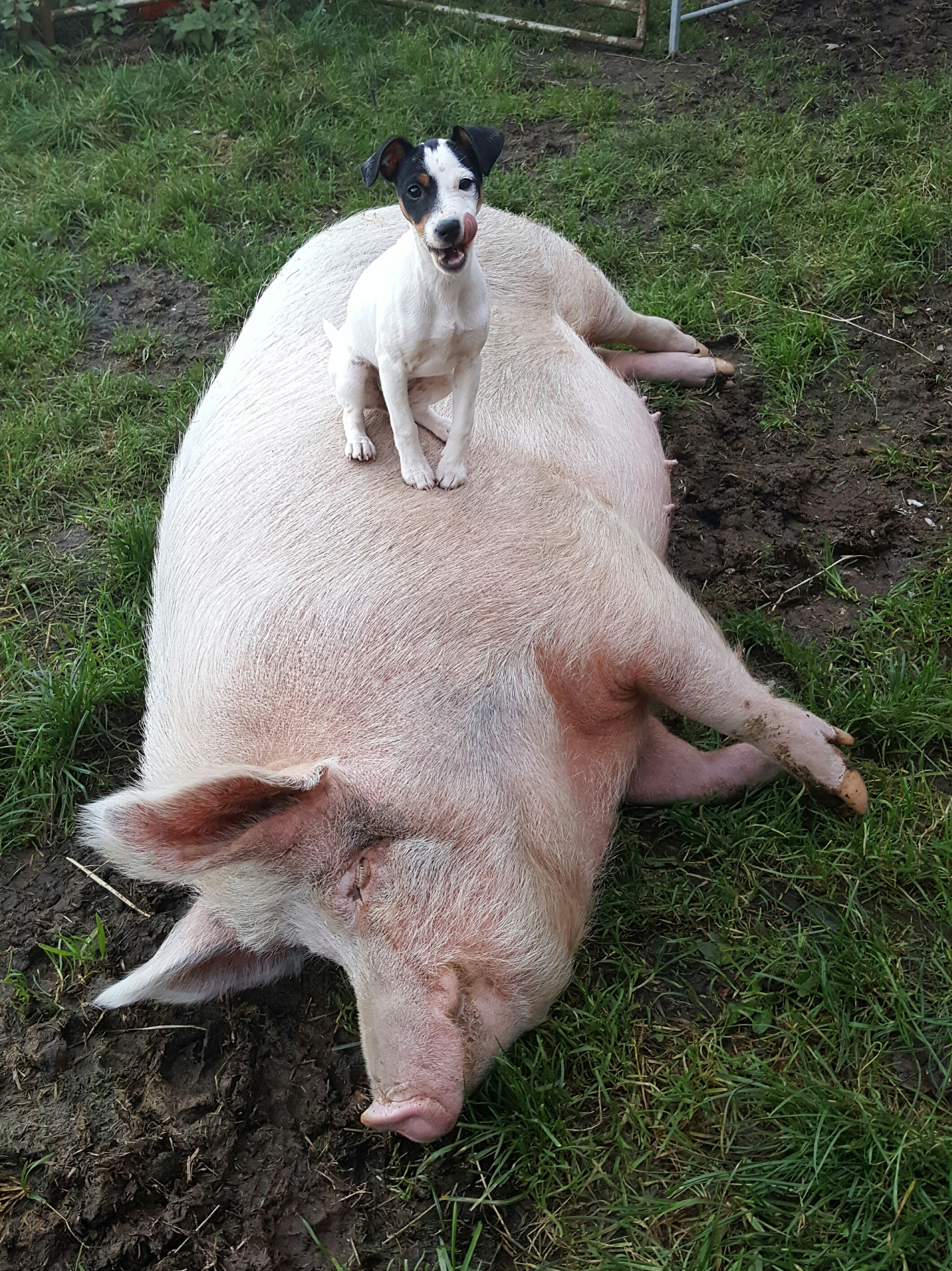 "Crawford the crow and Ivy struck up an unusual friendship, chasing each other about the house.
"They were the best of friends until Crawford had to fly off
one day."
Ivy is two and of an age when dogs can become broody.
"Having pups is out of the question," said Ali.
"Our vet has told us that she probably wouldn't survive the pregnancy.
"But she manages to live a normal dog life thanks to tiny beta blocker heart drugs. They are exactly the same as adult ones only in a tiny version for dogs."
Ivy loves charging through the fields surrounding Ali and husband Michael's home.
When she's not doing that, she coories into Ali's 50-stone
rescue pig, Tammy Swinette.
"We got Tammy when a local pig breeder was going to send her to market because she was no longer able to produce piglets," said Ali.
"I couldn't let her be pensioned off like that and they
told me she was mine and I could take her home."
Ali and Michael have two other dogs, two cats, goats, sheep, Highland cattle, chickens and doves.
"We're a bit Old MacDonald's Farm," Ali admitted.
Vet Andy Armitage said: "Ivy sounds like a character but it's not unusual for animals to become broody when others have babies.
"But nurturing a crow is a first, in my book."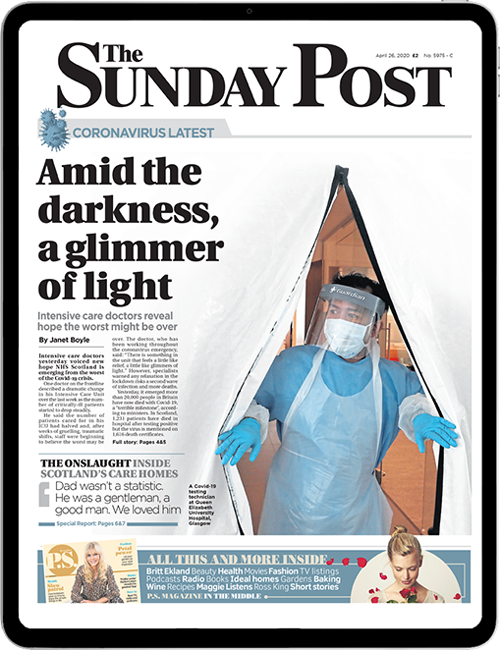 Enjoy the convenience of having The Sunday Post delivered as a digital ePaper straight to your smartphone, tablet or computer.
Subscribe for only £5.49 a month and enjoy all the benefits of the printed paper as a digital replica.
Subscribe