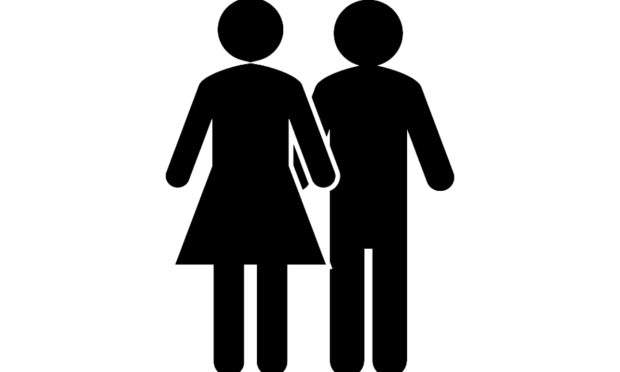 Schools across Scotland are introducing gender-neutral toilets but the trend has sparked concern among critics.
Schools in Angus, Dundee, East Renfrewshire and Edinburgh have, or are planning, for boys and girls to use the same toilets while an increasing number of public buildings are also introducing gender neutral spaces.
Here, two campaigners debate the issue. Is it a modern, inclusive change or unnecessary and potentially harmful to the welfare of girls?
---
Yes
By Dundee councillor Lynne Short, convener of the City Development Committee
Last year will go down in the memory of the city of Dundee. We finally managed to shake off the 3Js of Jute, Jam and Journalism, and replaced them with the 4Ds – Design, Discovery, Digital and Diversity.
It's no coincidence that this happened in the Scottish Government's Year of Young People, a 365-day celebration of the youth of our country. It was also Dundee's first ever Pride celebration and I am proud that I spoke at this inter-generational event which brought together people from all walks of life.
If we can learn anything from these times, it is that our city is at its best when our different communities work together. It is with this in mind that we continue to consider the evolution in buildings within the city.
Our schools are designed in conjunction with pupils, parents, staff, engineers, partner agencies and the wider communities which they serve.
Once the buildings are operational, teachers continue to work with the school community to ensure that schools are safe, nurturing environments.
As a councillor, a former pupil of and the parent to a young person currently at Harris Academy, I have had the opportunity to visit the new school on a number of occasions. I think anyone who has seen the unisex toilets in person would, like me, have no issues at all. They are a far cry from the dark, smoke-filled, intimidating toilets of my day.
While the concept of open plan toilets seems a contradiction, the reality is that these are modern designs featuring floor-to-ceiling cubicles with a shared washing area. Each cubicle has adequate room for bags, blazers, etc, as well as sanitary provisions. The feedback from young people regarding the designs has been overwhelmingly positive. Their open nature means bullying and vandalism have greatly reduced.
Will my child's generation look back at this toilet issue with the same hindsight? Equality means building an inclusive and fair society, where all people flourish.
As adults, we sometimes fear for our young people, however, we also have a duty to listen, understand, and learn from them.
---
No
By Susan Sinclair,  campaigner for women's rights at  www.scottish-women.com 
There has been a lot of media attention recently about the controversial introduction of gender neutral pupil toilets in schools.
The various interpretations of the term gender neutral has only added to the confusion so it's important to be clear from the outset that it means mixed sex toilets as they are not in fact what we would widely recognise as standard single user accessible unisex toilets.
Apparently, this has been done as it reflects our moving society, but is there really a demand for mixed sex toilets in our workplaces, shopping centres, restaurants and pubs?
Whenever I raise concerns about this, I'm informed that it's just the wash area that's mixed sex so no big deal, right? It is argued this "inclusive" approach benefits our children and is a positive step towards gender equality, but I think society has a lot of work to do before we can even consider mixed sex toilets.
Schools have a responsibility to keep children safe from harm, and we know that school toilets can be a place of increased anxiety for many, particularly those with concerns over privacy, pupils with disabilities or medical conditions, transgender pupils and vulnerable pupils with an increased risk of bullying.
Schools have explained their main motivation behind this redesign was to reduce the incidents of vandalism and bullying but, privacy rights aside, surely that's just an argument to support an open plan design, it doesn't explain why they would need be mixed sex.
These new schools will inevitably age, toilet door locks will be broken and when that happens will children be okay using them when strangers of the opposite sex are on the other side? As adults, would we be okay with it? If we are going to impose anything onto children, then surely we need to first ask ourselves would it be acceptable for adults?
This public debate over gender neutral toilets is clearly needed but it should have happened long before schools introduced them. Even more importantly, before campaigning for them, supporters of mixed sex toilets should have first ensured they are lawful.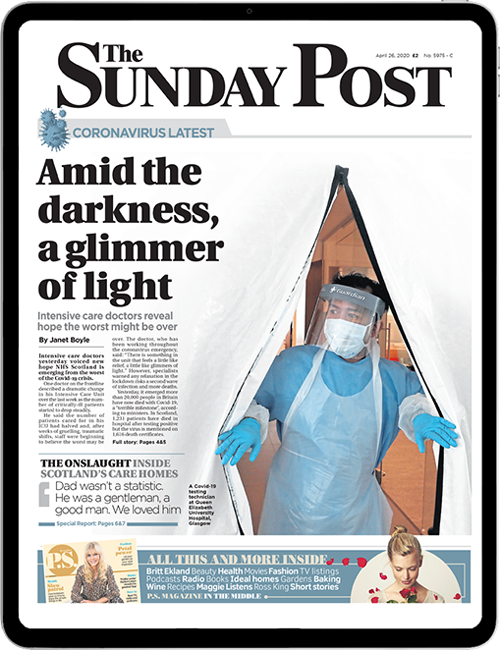 Enjoy the convenience of having The Sunday Post delivered as a digital ePaper straight to your smartphone, tablet or computer.
Subscribe for only £5.49 a month and enjoy all the benefits of the printed paper as a digital replica.
Subscribe