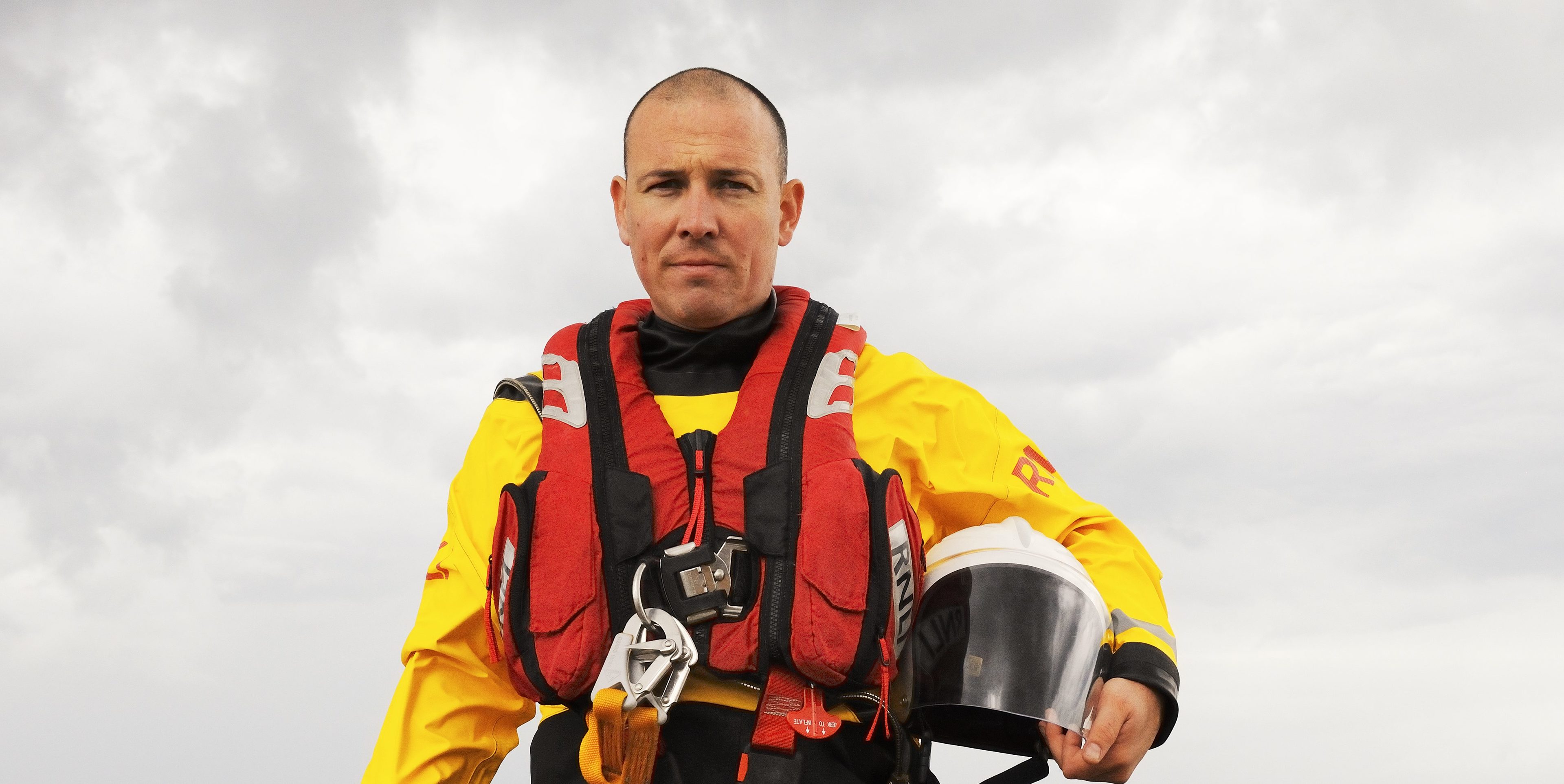 A lifeboat skipper has told how he dramatically rescued 40 survivors fleeing the terrorist attack on London Bridge last June.
The attack left eight victims dead and 48 injured before police shot the three terrorists.
Chris Walker helped revellers escaping the knife and van assault as they fled to the banks of River Thames.
RNLI lifeboats had been scrambled to attend to victims.
On the way, police had radioed to warn they were heading into a terrorist attack.
By the time skipper Chris and his crew reached the scene, some people had jumped into the water to escape the carnage.
The terrorists had ploughed into pedestrians on the bridge in a white van speeding at 50mph.
They then ran amok in nearby bars.
Chris and his crew of the RNLI Tower lifeboat along with a spare lifeboat and crew, arrived a minute after the third terrorist was shot dead by police.
But security forces feared there could be more at large.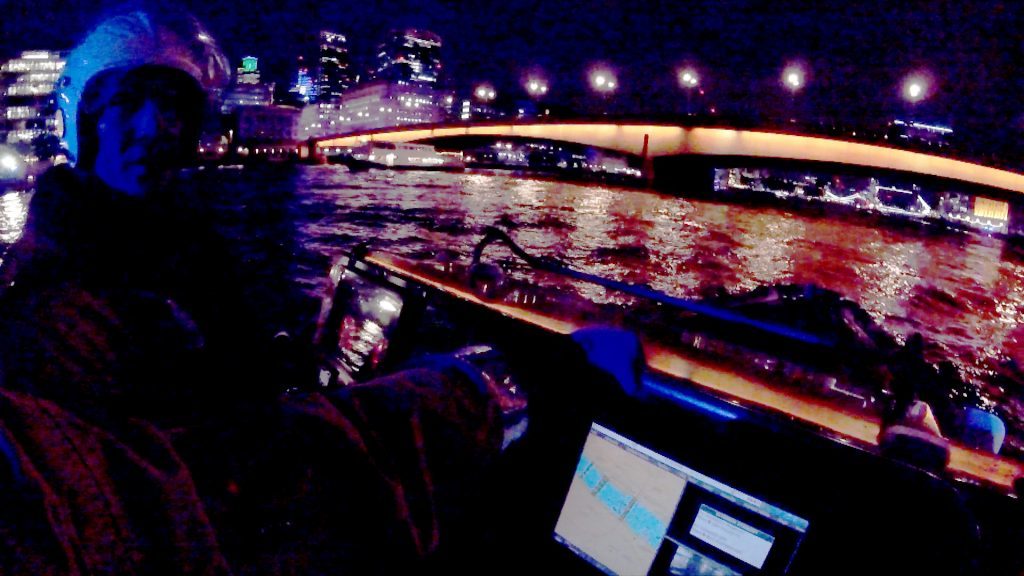 Chris, 37, who comes from Dumbarton, was tasked to look for victims in the water.
Sadly, the body of Frenchhman Xavier Thomas was not found in the water for another two days.
The dad-of-two said: "Nothing prepares you for the moment when you have to work in a terrorist attack.
"I asked my volunteer crew if he wanted to continue.
"He nodded without hesitation, and we got on with the job, not knowing what lay ahead.
"Police and security forces guided us so that we would be out of the target range of any terrorists still on the loose."
In nearby pubs, survivors had hidden in terror as the attackers rampaged through the area.
Some victims died despite brave attempts by others to fight them off with chairs, broken glasses and anything that came to hand.
Huddled and scared, the frightened survivors desperately wanted to get to safety.
So Chris and his crew on the two lifeboats were requested by police to mount a rescue service to take them along the river to safety.
He said: "They were mostly women who were scared witless by the attack.
"Groups were led down to nearby St Mary Overie Dock to be led on to the lifeboats.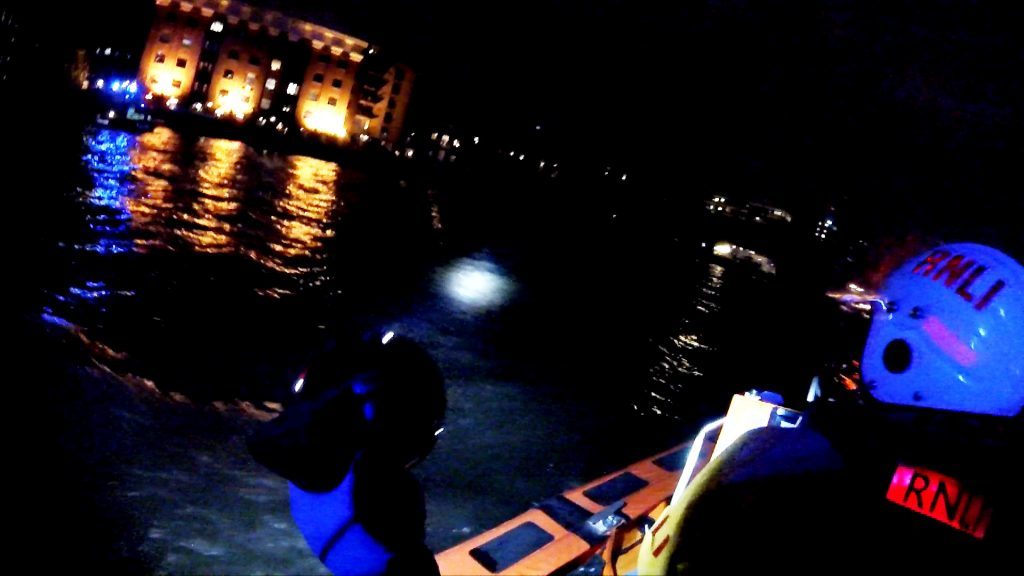 "Clutching handbags and their high heels they climbed down a 12ft ladder and were helped aboard.
"Some were in tears and distraught, but most were just terrified.
"But all were grateful to get out of the hell of there."
Once the boat was loaded with 19 survivors, Chris and his crew headed along the river to
Tower Pier, half a mile away.
They passed under London Bridge where the nightmare had unfolded.
As he looked back on the scene Chris could see his terrified passengers weeping and hugging each other, thankful they were heading to safety.
At the same moment two Special Forces helicopters were landing on Tower Bridge.
He said: "It is a sight I will never forget.
"The full impact of the attack was summed up in that moment.
"I thought of those who had been murdered and what their families were about to go through on hearing the news.
"People had set out to have a night out with friends but some were never coming home.
"Some of the lucky ones were in the boat with me and the crew.
"They had run for their lives but others had not been so lucky."
After he ferried his passengers to safety, Chris and the crew headed back for more survivors.
This time, 12 scrambled on board, clinging to each other and in tears.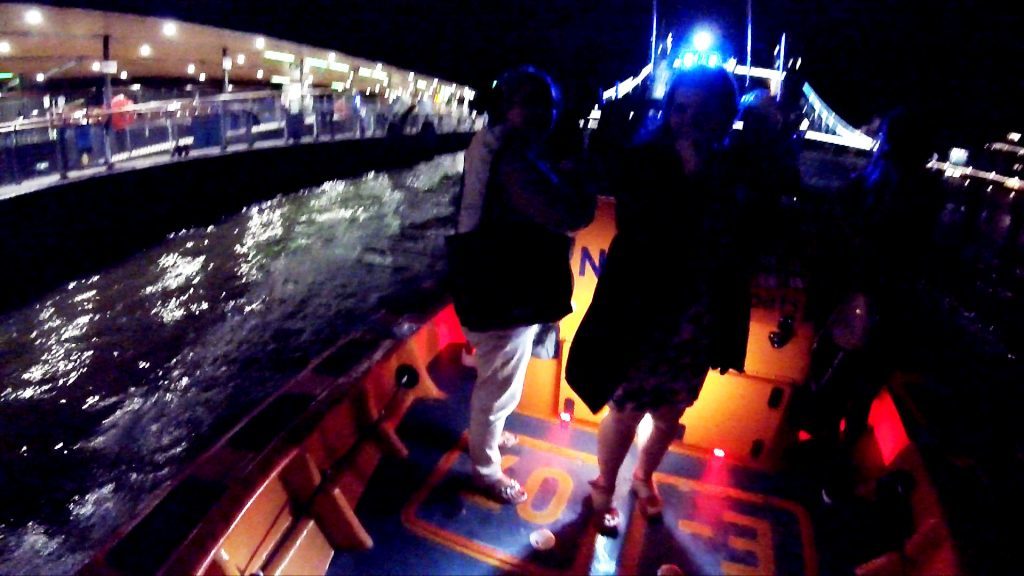 The four-minute trip back to Westminster Bridge was completed slowly.
Carrying a passenger load could make for a rough ride because of the cramped space on board.
And the river was especially choppy because of the frenetic activity of police boats.
The RNLI depends entirely on donations from the public, which sets it apart from government
agencies and allows it to run independently.
In his five years as a skipper on the UK's busiest station, Chris and his crew have saved dozens of people from the Thames.
A large number are distressed and want to end their lives.
He said: "Sadly, some have been rescued more than once from jumping in. You cannot help but
feel compassion for them."
Throughout his 20-year career, Chris has brought three people "back from the dead".
The love of boats and water came from his late father, Basil, who had a 21ft sailing boat called Tarda, on Loch Lomond.
Chris' family would sail out to Inchmurrin and camp on the island.
Sadly, Basil died at 32, losing a battle with leukaemia when Chris was just five, and his mum Liz, left with two young boys, reluctantly sold the boat.
His love of water never wavered and by 17 Chris was a member of Helensburgh RNLI as well as working as a boat builder.
A change of direction saw him take a course in maritime leisure management, which led to a swap in RNLI stations to Calshot on the Solent, near Southampton.
Several career moves eventually landed Chris at his busy Thames job.
On his days off with his family – Chris works four days on and four off – he is dad to sons eightyear- old Basil and Ewan, five.
His wife Sally is a mental health
worker.
He said: "My work rota allows me to be about for the family, which is vital when your job
throws you into the front line of tragedy.
"The close-knit team at the station and strong family support at home is vital to survive
heartbreaking days.
"But I am incredible lucky to be in a job I love."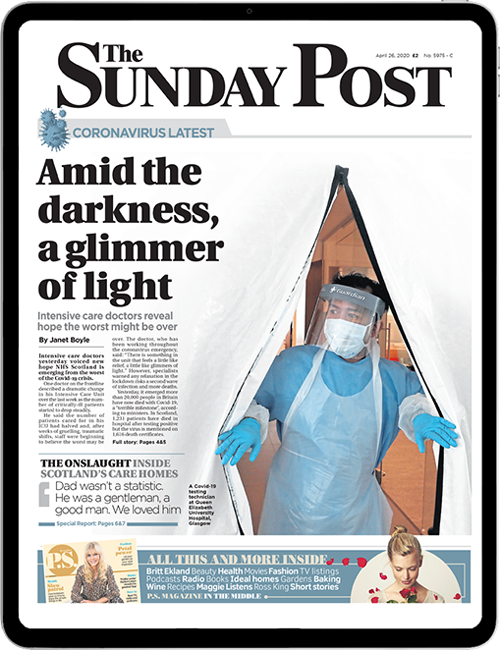 Enjoy the convenience of having The Sunday Post delivered as a digital ePaper straight to your smartphone, tablet or computer.
Subscribe for only £5.49 a month and enjoy all the benefits of the printed paper as a digital replica.
Subscribe