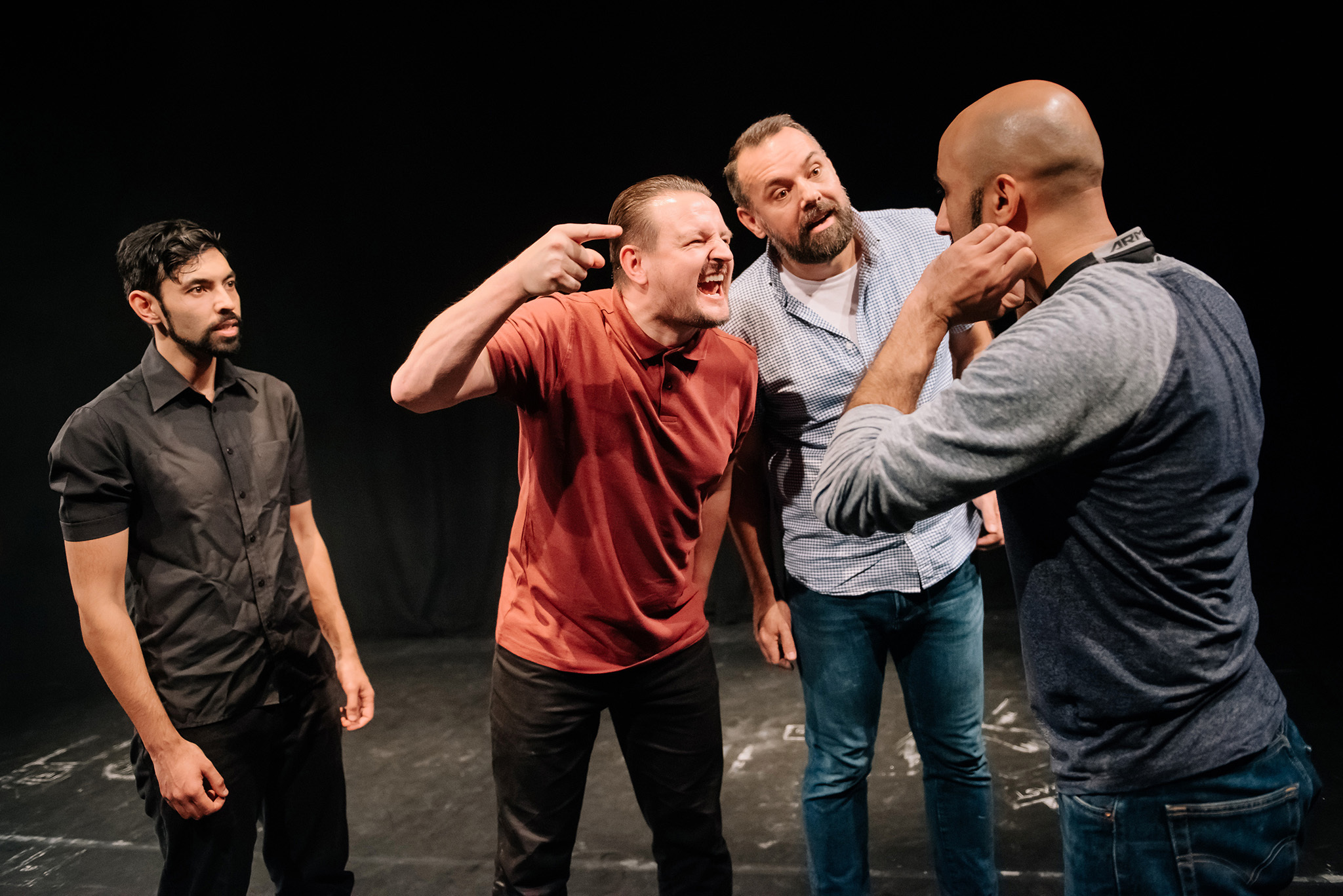 THE Scottish Mental Health Arts Festival is running in venues across the country until the 29th October.
Showing as part of the festival, 'One Mississippi' is a powerful verbatim play centred around male mental health.
The play was written by playwright Mariem Omari, who also wrote the critically acclaimed 'If I Had a Girl'.
Mariem was inspired to explore the roots of male mental health issues by her own experiences.
She said: "The theme is quite personal for me. I grew up with a father with mental health challenges and when I was in my twenties I was in a relationship with a man with depression."
Mariem said she found the statistics surrounding mental health shocking, particularly the suicides rates among men.
'They needed no convincing'
"There are all these services available yet the numbers just keep going up."
To begin the project, Mariem needed some men to be willing to share their (often deeply personal) stories.
She explained: "I started off with men I knew personally or who I'd worked with.
"They needed no convincing – they knew it might help someone.
"After talking to me, many of them then encouraged their friends to come forward, and we stared to build momentum."
Mariem also explained that some of men who shared their stories had never spoken of their mental health struggles before. Some had only confided in one family member that they had attempted suicide.
With productions like One Mississippi and Living with the Lights On among the shows on offer, the SMHAF has seen a real focus on male mental health this year.
Mariem has been looking into why it can be more difficult for men to open up about their problems.
"Men are socialised so differently", she said.
"There is actually a higher rate of depression among women, yet the suicide rate among men is so much higher.
"Men are told 'Don't Cry!' Man Up! They're always being reminded not to appear 'weak'.
"There's such a disregard when it comes to male vulnerability. which can be profoundly damaging.
"It means society isn't able  to deal with male sensitivity."
Mariem gives the example:
"If you saw a woman sobbing in the street you'd think 'What a shame, I wonder what happened, maybe she just broke up with her boyfriend."
"If you saw a man sobbing alone in the street, your reaction would be completely different."
Mariem said these attitudes towards male vulnerability aren't helped by the portrayal of men in the Scottish media.
She said: "You get that image of the stoic, quiet man who goes down the pub to solve his problems."
Mariem said the cliched views repressed Scottish men are burned into the 'collective Scottish psyche' and are 'just as damaging' as what women experience in terms of the intense scrutiny of physical appearance.
Great SOLD OUT show tonight at .@TronTheatre followed by a Q&A – thanks to everyone who came along #OneMississippi pic.twitter.com/gk1jHkBaII

— Bijli (@bijliproduction) October 13, 2017
Mariem also referenced a study which focuses on the relationship between childhood trauma and mental health later in life.
The research shows that those who have experienced four or more traumatic events (such as a bereavement or witnessing domestic abuse) are far more likely to later develop mental health issues or have suicidal tendencies.
Despite this, Mariem says events like the festival and the great work of some organisations make her hopeful for the future.
"Scotland is progressive in terms of the services we have available
We have some really great resources like the Scottish Recovery Network."
'Engaging, digital, current and important': National Theatre Scotland's Adam
Mariem's next project will also have the theme of mental health running through it, this time in relation to religion and faith.
"It's a fascinating area, faith and mental health", she said. "I'm interested in the impact of religion on communities and how they can using religion to explain away issues and deny treatment."
Mariem is passionate about basing her writing in the issues facing Scottish communities.
"My mum's from Aberdeen, my father's Lebanese and I'm really embracing my background."
Mariem is part of Bijli, the newly formed company in residence at National Theatre Scotland.
The group are all about celebrating the diversity of Scotland.
"I don't think Scotland has realised that over the years it has become multicultural.
"We see things like hate crimes, the orange marches, sectarianism, anti-Muslim and it's all so archaic.
"We all need to grow up and change together."
In keeping with this effort to represent the variety of cultures in Scotland, the four characters in One Mississippi come from a range of different faiths and locations.
There's a former addict from Glasgow, an Irish man, an Indian Sikh and a Pakistani Muslim. They are all from 'fairly impoverished' and challenging backgrounds.
Although One Mississippi explores troubling subject matter, Mariem said the men are full of humour.
"The play is funny and harrowing – like life."
One Mississippi was shown at the Traverse Theatre in Edinburgh and the Tron Theatre in Glasgow.
Due to huge interest, the show will go on to tour in 2018. 
www.nationaltheatrescotland.com
If you are in need of support, help or advice, have a look at the Scottish Association of Mental Health website, or contact Samaritans on 116 123 
'Awareness has certainly improved remarkably but stigma? No': Mark Lockyer on mental health and his solo show 'Living with the Lights On'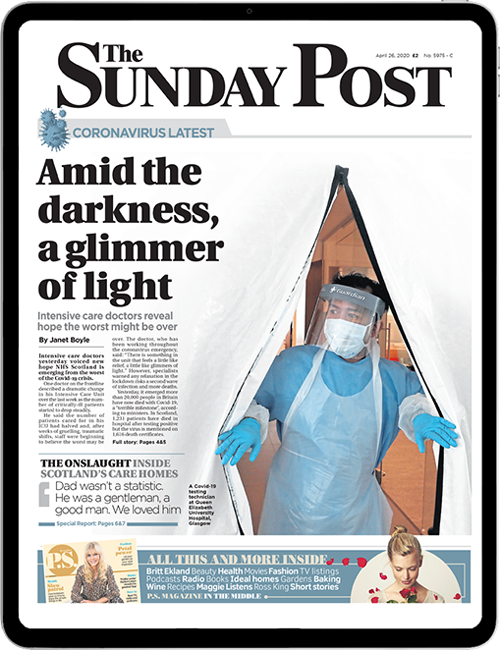 Enjoy the convenience of having The Sunday Post delivered as a digital ePaper straight to your smartphone, tablet or computer.
Subscribe for only £5.49 a month and enjoy all the benefits of the printed paper as a digital replica.
Subscribe