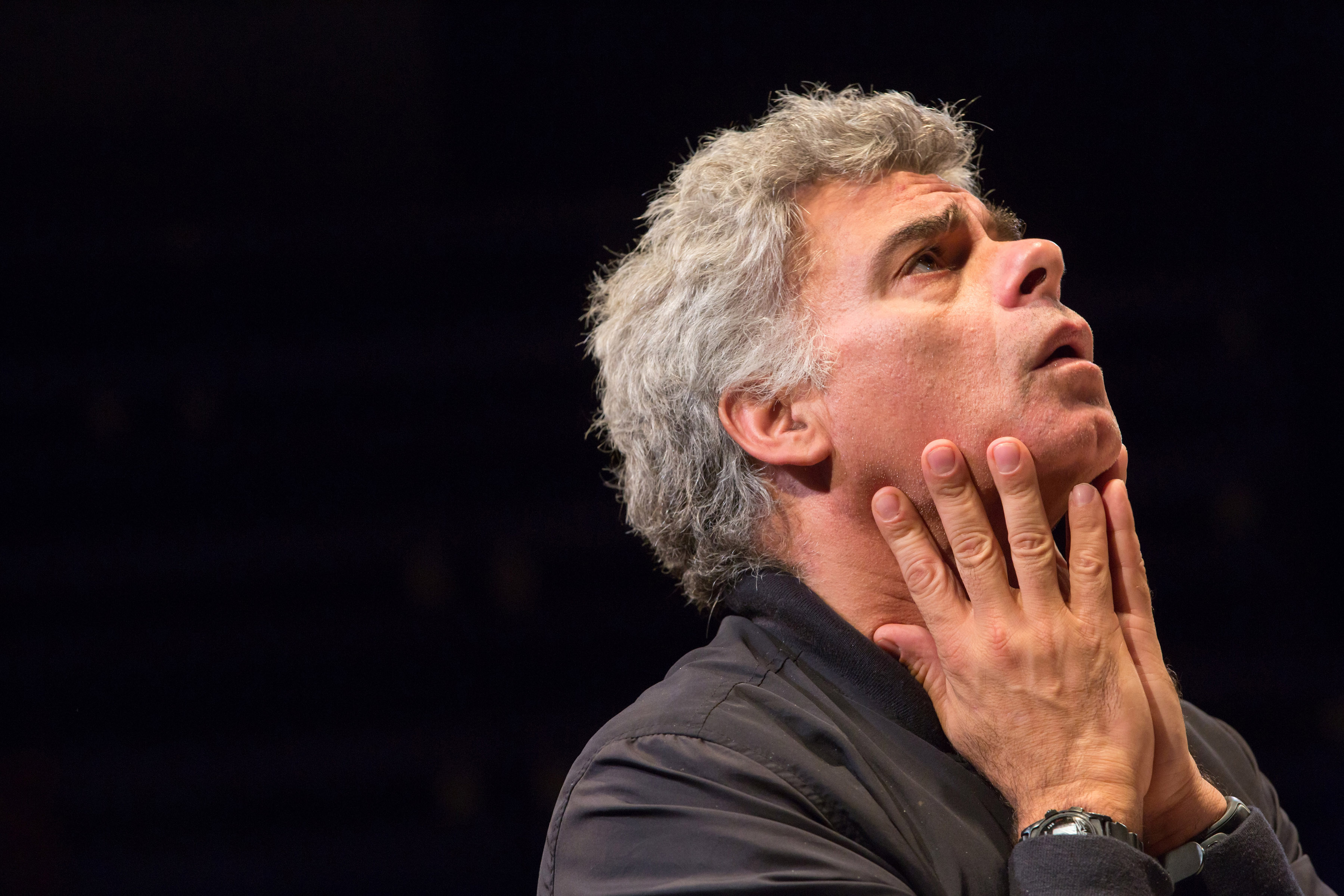 THE Scottish Mental Health Arts Festival is running in venues throughout the country until the 29th October.
Mark Lockyer is performing his solo show 'Living with the Lights On' at the Scottish Storytelling Centre and the Citizens Theatre.
The show is based on Mark's own experiences with mental health issues, starting with his breakdown while performing as Mercutio for an RSC production of Romeo and Juliet.
When did you decide to write Living with the Lights On?
I decided to write my play in 2000 after having experienced one of the most extraordinary periods of my life. I was alive.
I thought a tale of victory over adversity might be interesting for others .
How do you feel once the show is over?
I feel great afterwards as I can get home in time for the 10 O' clock news and know everyone had a great time .
Does reliving your past ever become difficult or tiring?
Emotionally the show isn't tiring but physically it is as I run about for an hour and 15 mins .
What are the challenges that come with a one-man show? 
The benefit is autonomy and control of the work.
And the benefits?
The downside? It's lonely sometimes.
I was on stage in Helsinki performing to 300 people in a very large theatre thinking "bloody hell its only me!"
Have you performed as part of the SMHAF before? 
I have never been part of the mental health festival before.
But I'm honoured to be involved and applaud its eleven years existence.
We haven't got this south of the border.
Since your own diagnosis, have you noticed a change in mental health awareness and stigma?
In the 17 years since I began collating the shows material mental health awareness has certainly improved remarkably but stigma? No.
People profess it has decreased. But it hasn't.
People have got better at hiding it because it's not PC to refer to someone as a 'nutter' but there is a lot of fear still.
No one realises people just get better. It's simple.  They do.
Let's talk about male mental health: Mariem Omari on 'One Mississippi' and the Scottish Mental Health Arts Festival
How do you feel about the media's portrayal of mental health? Are there any changes you would like to see?
Actually I think the media I've read is very sympathetic in generating awareness.
I think more could be done in sharing the good news of people getting better and living normal lives.
The negative coverage of the extreme behaviour of schizophrenics when unwell gives an inaccurate overview of the illness.
Many with schizophrenic illness are quiet, gentle people who recover and lead happy lives. Not all commit murder with kitchen knives.
Usually as has been apparent in the news recently what leads to these tragic events is the failing of the clinical and social services. Mistakes are made. It's a sad fact . We are all human. Nothing is water tight.
Your tour has taken you to lots of different places – do you find attitudes to mental health differ according to location?
I think the question of different attitudes is too early to say.
I think the action of being invited to Finland and Spain  is a clear indication by our respective hosts who feel it would be of use in those countries.
But I think when the tour is over I will reflect on the audiences.
What's clear is that the story grips EVERYONE.
Will you be seeing any other shows while you're in Scotland?
I want to!
Will you get a chance to explore any of Scotland while you're here?
I wish I had a car as I would like to see more of the country . But I'm taking the train to the sea tomorrow .
What's next for you?
I'm in the process of writing my next play . After this show I will return to Spain where the play is set to finish it.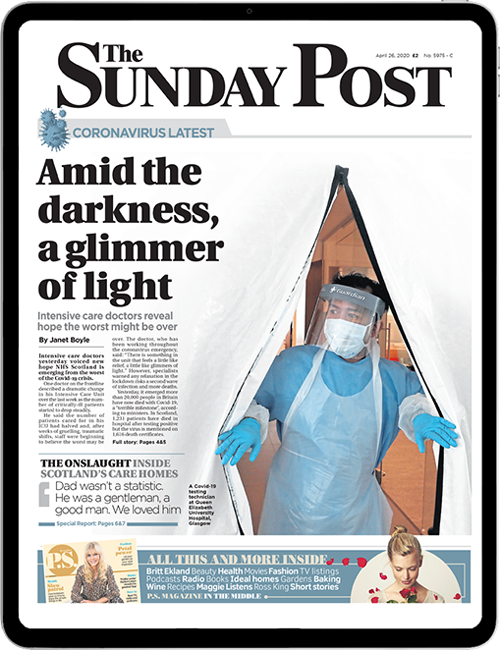 Enjoy the convenience of having The Sunday Post delivered as a digital ePaper straight to your smartphone, tablet or computer.
Subscribe for only £5.49 a month and enjoy all the benefits of the printed paper as a digital replica.
Subscribe